April 16, 2011 8.41 am
This story is over 135 months old
Voice of Lincoln: Is immigration good?
Your views: Do the people of Lincoln agree with Prime Minister David Cameron when it comes to new immigration policies?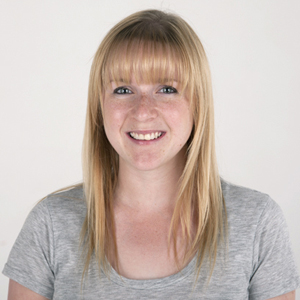 During Thursday's speech about immigration, Prime Minister David Cameron spoke of "a kind of discomfort and disjointedness in some neighbourhoods" resulting from an occasional reluctance to integrate.
The speech is sure to ignite much debate on the topic, especially considering the many Brits that live abroad in isolated communities.
We asked the people of Lincoln for their views on immigrants speaking English and whether or not they support the Prime Minister's sentiment:
Adam Hillman (24) of Burton Road, Lincoln
"I agree with anyone who's happy to come into this country to work, that's entirely fine.

"I don't think language is a part of being British. I think it's useful, and by and large essential, like anybody who wishes to live abroad. If you want to live in Spain, you should make the effort to learn Spanish.

"Without language you're segregated to your own personal sects and that just creates separation and discord. The good thing with our generation now coming to voting age is we're the most ethnically diverse generation, so racism, hopefully, fingers crossed, will be on its way out."
Mary Dallaway (64) of Doddington Park, Lincoln, retired
"Personally I think it's too much. There's not enough for our people, our children and families, jobwise, house-wise, all round.

"Immigrants should have enough money to cope for maybe 6 months until they've got a job and not just come in and get straight on the dole. We've got people who desperately need housing, jobs. The priority should be for the Brits. Immigrants should have enough money so that they can live, get a job, and speak English."
Chip Cole (22) of Lincoln
"Not learning the language is ignorance towards the population of wherever you're going to. You know, Polish people coming over here are making the effort to speak English. But people are saying the Polish are coming over taking all our jobs, but they're making the effort to do that. Personally I don't agree too much with it.

"I think the UK as a whole has been too much of a holiday destination for too many people. Too much of a reserved place for everyone. I think that it's good that they're coming over here, but some people are coming over here just for benefits.

"The [PM's] speech was saying that hard workers are good to come in, but they were saying that people are going to get the full force of the benefits from this country and if they're getting that, then some people are going to think, what's the point in me working?'"
Liam Kofi Frimpong (25) Love Film Representative
"I think people should be free to move where they want to, but at the same time a government has to have some kind of control over the country. If people are coming over and they're working hard like the rest of and paying taxes and contributing then fair enough but I'm not really a fan of people coming in and sponging off the system.

"Most people that come over, they tend to stick with their own communities anyway. Integration is good, I like places that are multicultural and diverse but at the same time I do like it when you go to a certain towns and you have a community, everyone knows each other and grew up together. I don't mind people who don't speak English. As long as everyone's getting on I don't see a problem really."
Connie Wilman (18) of Welton, Student at Bishop Grosseteste College
"In all honesty I don't really know what any of it means. I don't really pay much attention to politics. I've only just turned 18 so I've only just been able to vote but I don't really know what I'm voting for.

"I think due to some professions that we offer, we do need immigrants to come in, but they do need to learn our norms and values of society as well, and language definitely. [Abroad] I would try to learn the key things so that I could order food and that without confusion."
Kelechi Moy (20), Lincoln Student
"Immigration is a good thing for this country. It's a multicultural society. It brings a lot to the country. But obviously immigration needs to be slowed because of the amount of people coming in. There's not enough space, for jobs, for housing.

"It's not supportable at the current rate. It does need to be altered. The best way to do that has yet to be seen. I think it's a necessity for people to be able to learn the language.

"If you're abroad, a British citizen abroad, you'd have to learn the language otherwise you wouldn't be able to integrate yourself into society. I think that's a necessity and people should be expected to do that."