Lincoln Lawyer: I must not sexually harass my staff
Lincoln Lawyer: Be aware of new rules and regulations within employment law in 2012.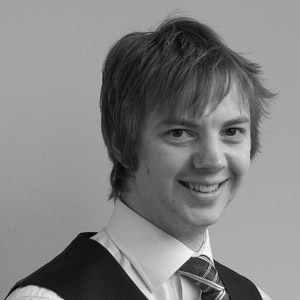 — James Hazel is the youngest partner at McKinnells Solicitors in Lincoln. He is the head of the employment and dispute resolution department.
---
The New Year brings with it a plethora of new rules and regulations for employers to have to get their heads round and I wonder when the constant tinkering with our already far too complicated legal system will cease.
Hopefully, sexual harassment claims against those of you brave enough to employ staff have been kept down to a minimum following my last rant and there is just sufficient mental capacity left to assimilate the latest changes to employment law.
One of the most important is the increase to the qualifying period for unfair dismissal from one to two years, which is likely to be implemented in April, although I haven't had absolute confirmation of that yet.
Now before you pass this off as far too dry a subject, consider this: who cares? Last year, 47,900 claims for unfair dismissal laboriously slogged their way through the tribunal system but only a comparatively small number of those related to claimants who had been employed for more than a year but less than two years.
Really my aim is to point out that the increase in qualifying period won't make as much difference as everyone thinks because there are so many exceptions to the rule anyway. Take whistleblowing for instance. An employee dismissed because he raised a complaint about something his employer may or may not have done doesn't need a full year's service, or even two, to bring his claim. Likewise a claim based on health and safety grounds, or discrimination, or for trade union activities, or asserting a statutory right (the, "hey, you haven't paid me this week" claim).
The list goes on, but that's law for you: exceptions for rules and rules for exceptions.
In fact, an employee dismissed in the first year of employment isn't even entitled to know the reasons for his dismissal, unless they are pregnant. Soon, that'll be two years but that isn't a license for an employer to treat his staff whimsically just because they haven't been there long enough to technically qualify for unfair dismissal rights. There are too many other weapons in the employee armoury.