February 10, 2012 2.48 pm
This story is over 140 months old
Lincoln Lawyer: Manage bonus expectations during a recession
Banker bonus: Now that bankers are turing down bonuses is it possible to remove your employee's benefits to make your business viable?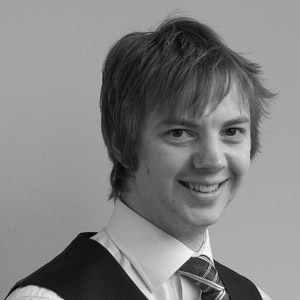 — James Hazel is the youngest partner at McKinnells Solicitors in Lincoln. He is the head of the employment and dispute resolution department.
---
We recently saw the rare phenomenon of a banker turning down a wad of cash by way of a bonus. This seemed to cause controversy for a variety of reasons, not least of which because the sum of money involved, being only 60% of what might have been doled out, was more than most people earn in a lifetime.
A lot of fuss was made about Stephen Hester's contractual entitlement to a bonus and those few who were brave enough to defend RBS's decision have pointed out that the bonus entitlement derives from Mr Hester's contract of employment with RBS and his prerogative to turn it down is just that: a prerogative.
Much has, unsurprisingly, been written about the plight of those of us who aren't entitled to a million pounds worth of shares each year on top of our million pound salaries, and this turns out to be rather a lot of people. But on the opposite side of this issue is the poor employer who (unlike RBS) is contractually obliged to hand out bonuses to employees when it simply cannot afford to do so.
I find it's a relatively common issue for many businesses and it's a recipe that fuses the messy worlds of commercial reality and employee rights (both moral and legal) whilst being marinated in political, social and economic sensitivity. Crucially, the question I get asked a lot is: can I remove my staffs' bonus scheme to make my business viable?
Essentially, provided you follow a few rules, then the answer is yes, but it's not recommended for the faint hearted. Importantly though, you don't have to show that a decision that involves the removal of someone's bonus is necessary for the business' survival, just that it is a reasonable decision enacted in a reasonable way.
Ask yourself:
Are you making a sound, business decision?
Have you consulted properly with staff?
Have you approached the issue in a reasonable and open-minded way?
Is the pain shared equally?
Are you as the business owner also taking a hit?
Have you tried to negotiate with staff or involved unions where applicable?
The first step in all of this is to consult with a solicitor experienced in this area who can guide you and your business through the many considerations. Removing costly bonus schemes is not an easy ride, but in many circumstances it's more preferable than redundancies during difficult times.