Lincoln Lawyer: No country for old men, or women
Lincoln lawyer: Forced retirement can still be legally justified even in the politically correct world we have today but it can be a battleground.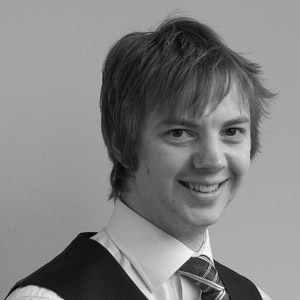 — James Hazel is the youngest partner at McKinnells Solicitors in Lincoln. He is the head of the employment and dispute resolution department.
---
Last year, the government phased out the default retirement age of 65 and, for a while, this country seemed to be gripped by an obsession with ageism. 12 months on and much less is written on the subject, but from the ashes of the now defunct retirement age has arisen a confusing myth: namely that employers can no longer sack staff because of their age. There are (take note) circumstances in which they can.
The point that appears to have got lost somewhere on the journey from the statute books to the board rooms is that what was abolished was the procedure that employers had to follow prior to April 2011 if they wanted to force retirement on a member of staff.
The actual concept of forced retirement itself remains. Contracts of employment can even now specify a predetermined retirement date and employers can still expect to rely on workers leaving on that date provided that the decision to sack at that point is objectively justified.
So clearly the new legal battleground will be focussed on the question of what justifies forced retirement. There are some clues in recent cases. Succession planning is one of them, where older people are forced to retire in order to make way for younger blood to come through the system.
This clearly suggests that as we get older we may become less effective than someone younger, and this may well be justified depending on the type of work.
However, different circumstances call for different approaches. It would, for instance, be more arguable that a job demanding a high level of physical involvement justifies forced retirement at an appropriate age, for example, 48 is the retirement age for football referees.
So although the statutory retirement procedure is gone, there remains a general obligation to follow a fair procedure if employers want to rely on a contractual retirement age. As a bare minimum workers should at least be given the opportunity to request to work beyond their proposed retirement.
There are clearly some very fine lines here. Any forced retirement is going to have to be carefully thought out and planned well in advance in order to be upheld. Making sure that all current employment contracts are reviewed and revised accordingly would be advisable for both the employer and employee.