May 25, 2012 11.29 am
This story is over 138 months old
Lincoln Lawyer: Complete nonsense or common sense?
Employment law: Lincoln Lawyer argues for and against the Beecroft report on ways make it easier for businesses to hire and fire staff.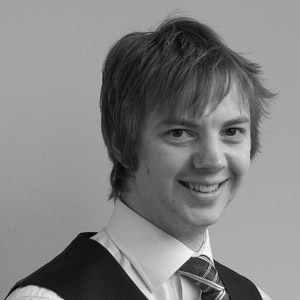 — James Hazel is the youngest partner at McKinnells Solicitors in Lincoln. He is the head of the employment and dispute resolution department.
---
Some of you may have seen reports about a radical proposal to reform employment law, which was recently leaked to the press known as the Beecroft report. If you don't quite recall, these are the proposals that Vince Cable branded as "complete nonsense".
Roughly speaking, the proposal was to make it easier – much easier – for businesses to hire and fire staff, a move that the consultants like to call 'labour market deregulation'. So, here's where the battle lines are drawn:
Those in favour say that economic growth is sterilised by labour market regulation. Businesses are scared to fire under-performing staff in case they end up in the employment tribunal. Thus, removing fundamental employment rights – such as the right not to be unfairly dismissed – will stimulate growth and encourage businesses to start up and take on staff.
Those against say that employment law isn't the impediment to economic growth at all and in fact we are one of the most relaxed counties in the world when it comes to labour market regulation anyway. Those employed aren't going to be incentivised by the constant threat of dismissal for no reason whatsoever and in fact the proposals will reduce labour market flexibility stagnating growth even further.
In reality, neither argument is supported by much empirical evidence of whether or not a link between employment regulation and growth actually exists. So, what you're really left with is the old conundrum of the employees' right not to be treated badly and the employers' right to run their businesses how they want. And there lies the answer.
The problem isn't the law. It's the lack of understanding of how the law works. Businesses need to learn to use the system to their advantage. Proper contracts promoting flexibility, proper policies for dealing with things when they go wrong, properly trained managers, good HR advice, making tough decisions early before statutory rights are engaged: these are the ingredients for finding the balance between respecting the rights of workers without hindering business growth.
The power rests with all of us if we just know how to use it properly.