May 11, 2012 10.37 am
This story is over 121 months old
Lincoln Lawyer: Is marriage just a piece of paper?
Overseas marriages: Lincoln Lawyer looks at what can go wrong when you arrange to get married abroad.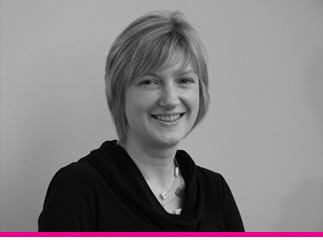 — Victoria Cohen is a Partner and Head of the Lifetime Planning Department at McKinnells solicitors in Lincoln. She has been working as a solicitor for clients in Lincolnshire for over 15 years.
---
For many couples, expectations of their perfect wedding day have changed from the traditional desire to have a church wedding here in the UK, with many now planning exotic overseas ceremonies in places such as Las Vegas, the West Indies or Mauritius.
So popular has this become that most resort hotels in the main destinations now employ wedding planners to help with all the arrangements. There is even a designated TV channel offering tips and advice on choosing the right beach or selecting the best-looking Elvis!
So far, so idyllic, but what happens if you get the paperwork wrong? One of my colleagues recalls the story of how his next-door neighbour went to Sri Lanka to marry her partner a number of years ago. The ceremony itself went perfectly, exceeding all of their expectations and in the evening they retired to their hotel suite with some champagne, planning to start married life in the traditional way.
The groom barely had time to take the cork out of the bottle before they heard a furious knocking on the door. It was the local registrar who had married them. He had been checking their details and had noticed a mistake in the paperwork. Because of this error it seemed to him that the couple were not married, so he was adamant they must stop doing what he thought they had been doing, as it was very wrong. The frustrated groom has to re-cork his bottle.
Fortunately, they were able to sort things out and the marriage was validated. It is, though, a warning that a wedding in paradise can become a wedding in hell if the paperwork is not right. It won't always be the case that an error in the papers can be put right so simply and there may be a very real possibility that the dream wedding you always wanted may not even be able to go ahead.
Overseas weddings require careful planning, with many of the local authorities demanding that paperwork be sent months in advance. Many countries require that a Notary validate your identification and other documents in order to be accepted for the purposes of marriage. It is therefore advisable to see a Notary Public well before the wedding in order to prepare everything correctly.