Lincoln salad bar pitches healthy eating
Saladore: Chinese chain owners open salad bar concept aimed at healthy eating on the go.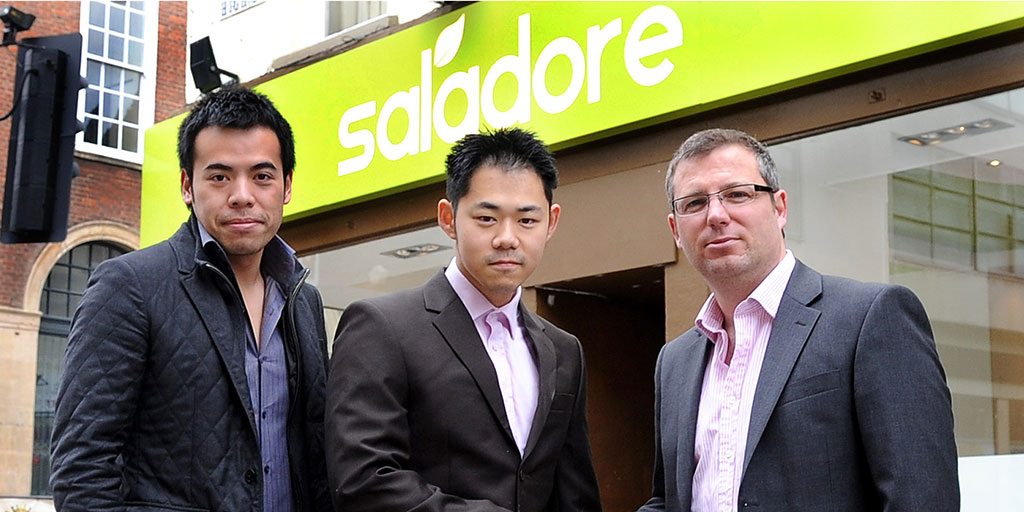 Eric Ho and George Wong of the Yo Yo Group with Banks Long & Co director James Butcher outside Saladore's new shop
The owners of the Yo-Yo in Beijing Chinese buffet restaurant in Lincoln are starting up a new healthy eating salad bar concept in the city.
Saladore will open in the upper High Street this week, based in a shop unit formerly occupied by Tea Tree Bay. It will have seating for about 20 people.
Eric Ho, owner of the Yo Yo Group, said: "The Lincoln eaterie will be the first in what we hope will become a worldwide franchise. We are starting here, because Lincoln is where we are based.
"Our new restaurant and takeaway, which is creating between 10 and 15 new jobs, will be offering a range of healthy salads, pasta dishes, wraps, smoothies, juices and fat-free frozen yoghurts, to eat in or out.
"Our aim is to offer something niche in the market, by way of fast healthy food, which people can enjoy at almost any time of the day.
"For instance, we like to go to the gym and work-out. At times like that people want something quick and light, but there are not many places to find it.
"We will be open from 7am to 11pm from Sundays through to Thursdays and between 7am and 4am on Fridays and Saturdays, but we are licensed to trade around-the-clock in the future, if we choose to," he explained.
Lincoln-based commercial agent Banks Long & Co has let the shop unit to Yo Yo Group, and Banks Long & Co director James Butcher wished the Saladore team success with the venture.
He said: "It is not only in a fantastic position to attract shoppers, students and tourists who are walking by, but also the attention of people driving along Clasketgate.
"This is one of a number of retail lettings that we have concluded in the city over the past few months and there are a number of others in the pipeline, including the property next door, 284 High Street."