June 12, 2012 10.20 am
This story is over 118 months old
Campaigners propose new Lincoln skate park
Sk8 style: Petitioners propose a new skate park near the city centre, but finding a suitable location is proving difficult.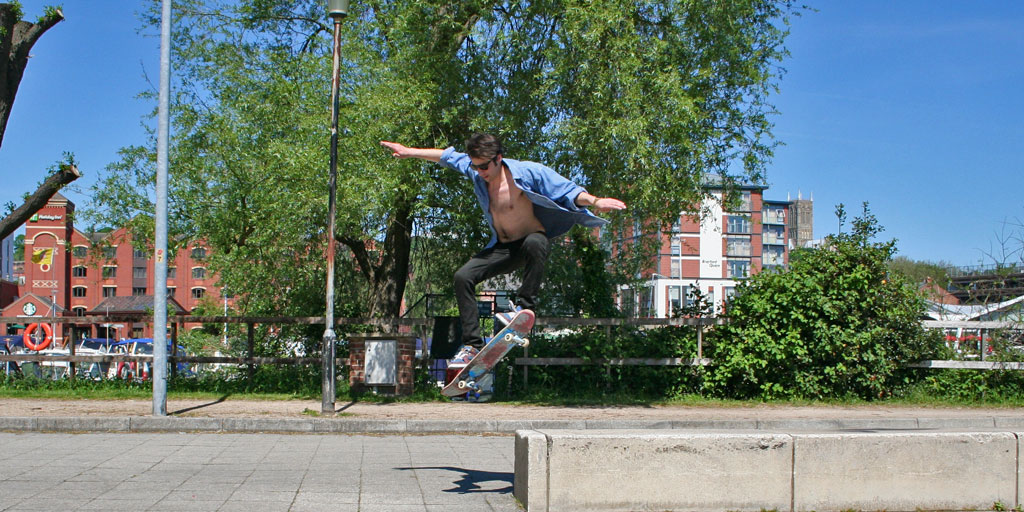 A campaign led by a Lincoln skate store owner is proposing a new skate park near the city centre.
The petition for the new park has already received 80 signatures so far. It is organised by enthusiasts from the Lincoln area led by Karl Barkworth, owner of the Grindhaus shop on St Martin's lane.
Whittons Park on Yarborough Hill has been suggested by petitioners as the ideal site for the new skate park and it is understood the facility was already within the council's 2007-2012 framework.
City of Lincoln Council Recreation Services Team Leader Antony Angus said: "We are pleased to see such a passion amongst people in the city who would like to see a skate park in the centre of Lincoln, and we share the same aspiration.
"Finding a suitable location is proving difficult at the moment, but we are keen to work with local people to bring an additional skate park to Lincoln."
"In the meantime, we encourage skaters to enjoy the excellent facilities at the Backies Site, just off Moorland Avenue," he added.
Karl Barkworth said: "It is nice to see the council supporting the fact that Lincoln city centre needs a skate park.
"I would gladly provide my knowledge and I'm sure I could provide a team to share their knowledge to the council with the planning of the park.
"I'm still pushing ahead with the petition, as if I gain enough signatures our voices will be heard in meetings, putting pressure on the council to find a location."