Council cash to help first-time home buyers
Affordable mortgage: Residents looking to get onto a property ladder can now apply to get a lower mortgage deposit in Lincoln.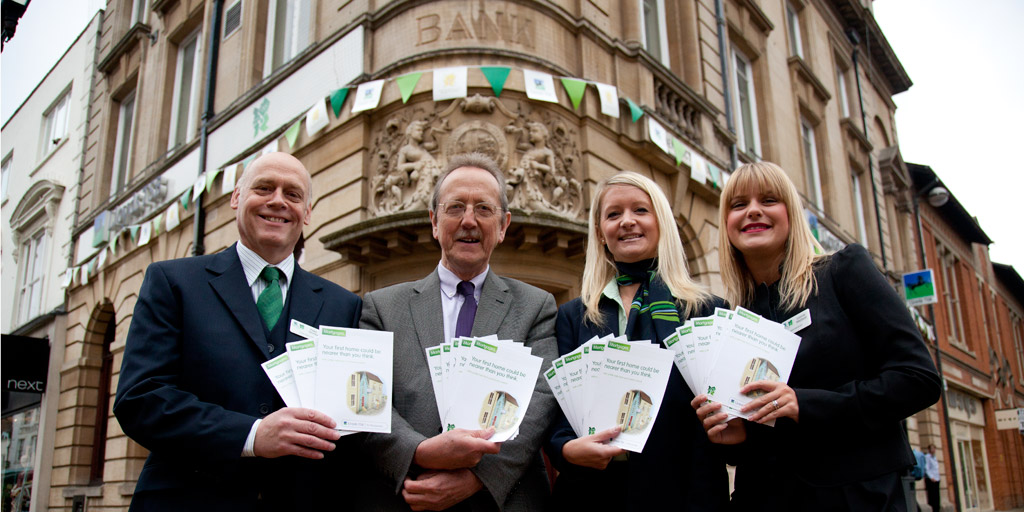 The City of Lincoln Council has put aside £1 million to help first-time buyers in the city get on the property ladder.
The council is working with Lloyds TSB to allow new home owners put down a deposit of just 5%.
The project is called Local Lend A Hand, is now available in all Lincoln Lloyds TSB branches.
First time home buyers often are put off by high deposits on homes.
However, one of the City of Lincoln Council's priorities is to increase affordable housing in Lincoln, so it has allocated £2 million in a "mortgage indemnity scheme".
The first £1 million will be allocated this year.
Lloyds TSB have also been working on the Local Lend A Hand scheme to help those in the first time buyer market.
Leader of the City of Lincoln Council Ric Metcalfe said: "We are very pleased to be able to offer a helping hand to members of our community, who, without this initiative, would not have the opportunity to own their own home.
"We are hoping to help more than 50 first time buyers in Lincoln to become home owners."
The criteria is that borrowers may choose any home in Lincoln that is not a new build and up to a loan size of £125,000.
Tina Bishop, Mortgages Manager for Lloyds TSB said: "Applicants will attend an interview with Lloyds TSB to assess affordability both now and in the future, as any customer looking to lend money from Lloyds TSB would."
Councillor Metcalfe added: "This is not a scheme to encourage reckless borrowing. People will be tested to ensure they can afford the mortgage that they are taking out."
The buyers well then put down 5% of the property price, while the council will add the cash backed indemnity up to 20% as extra security. The authority will then ear the interest on the sum.
Lloyds TSB Commercial Director Stephen Noakes said: "With the launch of Local Lend a Hand in Lincoln, we're making the housing market more accessible to more people.
"We know that many young people turn to the Bank of Mum and Dad to get their foot on the ladder, but that is not a solution for everyone.
"Helping people to buy their first home is crucial in achieving and maintaining a sustainable housing market.
"Local Lend a Hand addresses some of the real problems that prospective buyers in Lincoln might face."
Anyone interested in the scheme should visit a local branch of Lloyds TSB. There are four Lloyds TSB banks in Lincoln on Bailgate, High Street (202 and 70) and Bank Street.
Source: City of Lincoln Council | Photos by Joshua Potter for The Lincolnite