June 7, 2012 11.04 am
This story is over 118 months old
Police tackle sexual violence with new campaign
No Means No! Campaign encourages victims to come forward to report rape and sexual crimes and reassure that support is available.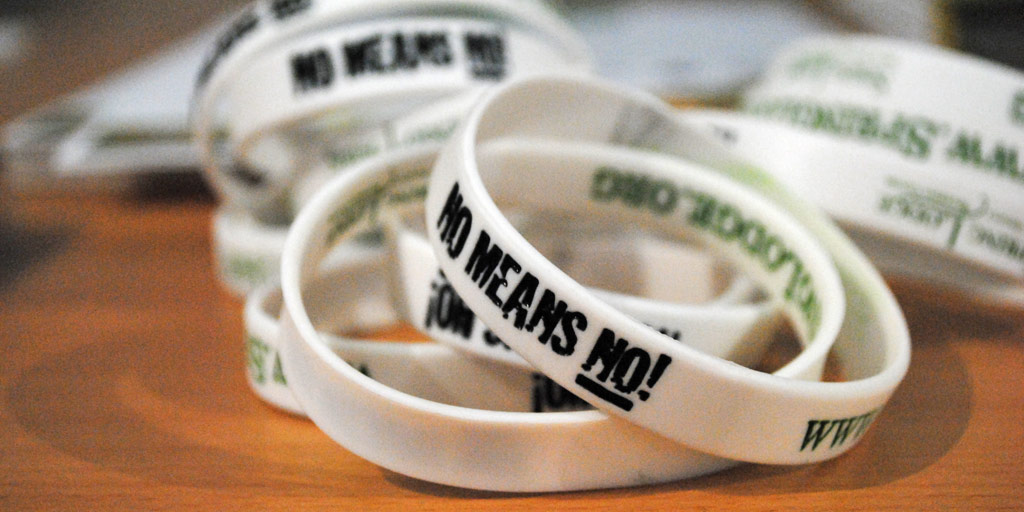 Lincolnshire Police and partner agencies are encouraging victims to come forward to report rape and sexual crimes, and take advantage of the support available.
This is part of the No Means No! campaign, which aims to highlight what consent means in relation to rape and reiterate there's no place for sexual abuse in society.
The campaign intends to develop education and awareness on rape and sexual assault, but also empower individuals to play their part in tackling this sensitive issue.
Lincolnshire Police statistics point out a stark link between alcohol and rape, and they hope that the campaign will encourage people to drink responsibly.
The number of recorded rape crimes has risen from 130 in 2009/2010 to 180 in 2011/12, a 38% increase.
The rate for sanctioned detentions for rape by the Emerald Team has also increased from 19% in 2009 to 27% this year so far.
Lincolnshire Police Assistant Chief Constable Keith Smy said a key issue the force hopes to confront is the fact that alcohol can never be used as an excuse for sexual violence.
The target group for the campaign is men and women aged 14 to 30, as over 70% of victims dealt with at Spring Lodge were between these ages.
Of the 249 the victims referred by the centre in the past two years since it was founded, more than 60 were aged 14 to 17.
In order to promote awareness among the target audience, the campaign will be taken into schools and other places where young people come together.
A set of posters and pamphlets have been specifically designed and special wristbands have been produced for distribution.
Detective Inspector Sean Baxter has been key in developing the No Means No! campaign
Detective Inspector Sean Baxter said: "We have already achieved a significant amount of progress in the area of rape and sexual assault, both in terms of the specialist services and support we offer and the positive effect this has had on victims coming forward to report crimes.
"The No Means No! campaign builds on this and delivers a very simple message which we hope will instil in people from an early age the need to stay safe and give them the confidence to come forward if they do become victims.
"It spells out the implications of committing these crimes for perpetrators and makes it absolutely clear that society and the law will not tolerate it," he added.
Some of the promotional material for the campaign