ASLEF plans more strikes over EMT pensions
More strikes: Residents will need to be wary when travelling by train at the beginning of August due to strike action.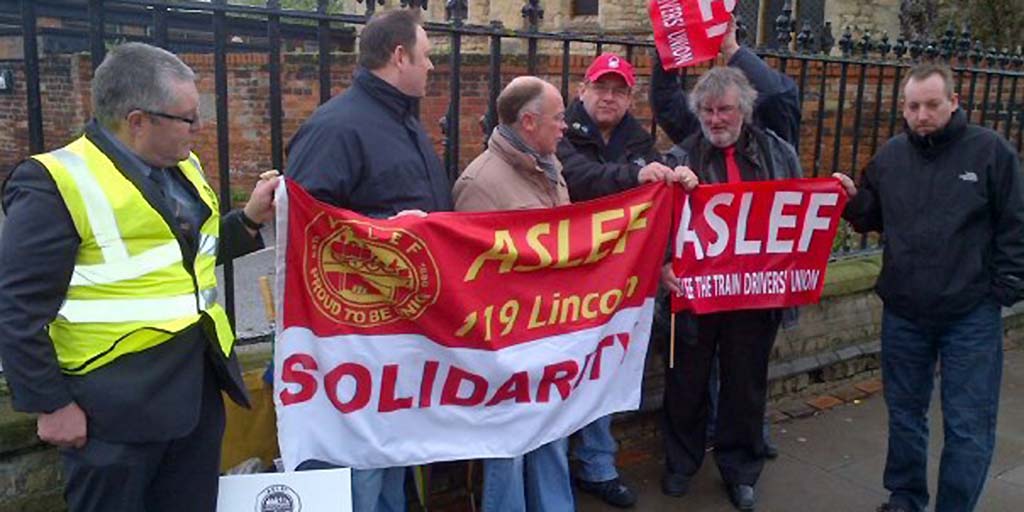 A train driver's union has announced it will be holding further strikes in August due to continued disputes over East Midlands Trains' pension plans.
As previously reported, EMT members of ASLEF went on strike throughout May due to fallout over a change in pension contributions.
EMT decided that from July, drivers would pay £500 less per year in pension contributions, but ASLEF felt this would mean there would be less in the pot once employees retire.
The two groups finally came to an agreement in June, which avoided further strikes.
However, ASLEF are calling further strikes on August 6-8, stating that the negotiations didn't provide "a hoped-for breakthrough".
ASLEF General Secretary Mick Whelan said: "To cut pension contributions in the current climate is highly irresponsible.
"It is widely believed that the fund's assets have dramatically decreased since the last valuation.
"Also, any suggestion that drivers would save money ignores the fact that the pension scheme is split 60/40 between the employer and the employee – so if our members are saving £500, the company is saving £750. In total that's £1,250 a year less going into the fund per active member."
"It is disingenuous to suggest our members are getting something for nothing.
"The current owners of the East Midlands Trains franchise may have no responsibility over the pension fund in a few years, whereas our members face the prospect of either cripplingly high contribution rates or reduced benefits due to a short-term cost-cutting decision made by EMT that has left the scheme in deficit."
Playing games
East Midlands Trains has requested that ASLEF should "stop playing games" and also allow its members to vote on a deal to end the dispute.
EMT are additionally annoyed at the strikes will take place days before a planned talk with the group.
David Horne, Managing Director of East Midlands Trains, said: "This is yet another example of ASLEF playing games and is a real kick in the teeth for our customers and the country.
"The fact is that there was only one point of clarification still under discussion with the union on the pension proposal we put forward back in June.
"We were in talks with ASLEF to deal with this issue when we heard the news that further strike action dates had been announced.
"We're particularly surprised that ASLEF has announced further strike dates, rather than putting the offer that was accepted in principle back in June to their members for consideration.
"If the planned strike action by ASLEF does go ahead, we will be pulling out all the stops to ensure that people can still travel by train and enjoy this once in a lifetime experience."