July 13, 2012 9.45 am
This story is over 136 months old
Bishop of Lincoln lends support to local charity
Supporting the elderly: Lincoln bishop holds garden party to drum up support for local housing charity.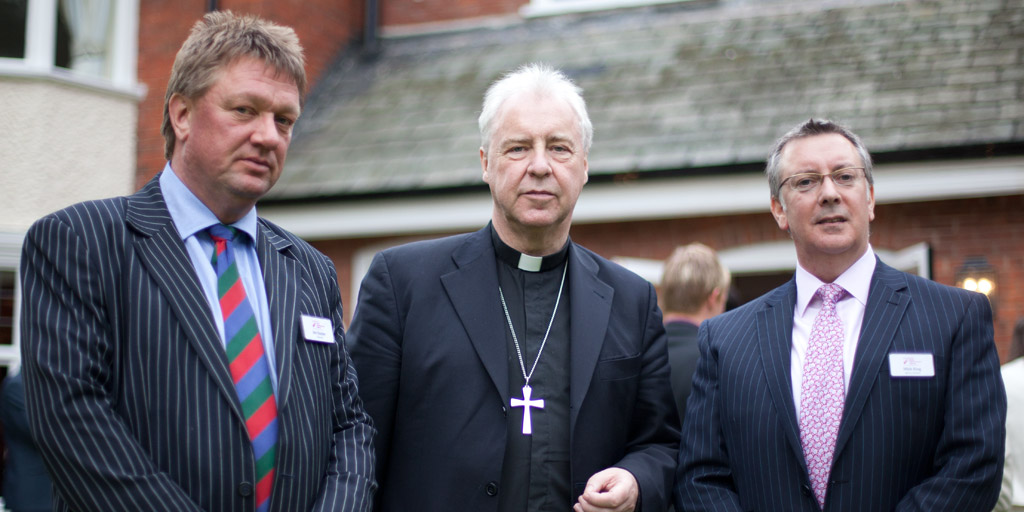 Helping the vulnerable (L-R): Ian Guyler, LHIA Chairman, Reverend Christopher Lowson, Bishop of Lincoln, and Mick King, LHIA Agency Director
The Bishop of Lincoln held a garden party on Thursday evening to drum-up support for the Lincolnshire Home Improvement Agency (LHIA).
LHIA president Rt. Reverend Christopher Lowson held the invite-only event at his home. His charity aims to help local people who are vulnerable, elderly or have mobility issues.
There are 73,000 people in the county whose lives are limited by a long-term illness. Up to 20% of the population are retired and the LHIA is there to help them keep their independence by improving their homes.
Reverend Lowson said: "We have a moral obligation to protect the needy and those disadvantaged by their circumstances.
"I would like to explore how we can work together to deepen, broaden and, most importantly, connect our collective support for vulnerable people to enable them to live independently in the home of their choice."
Thursday's garden party was the first of three. All of them will be held at the Bishop's home.
Agency director of the LHIA Mick King hopes the events will help the charity connect with other local organisations and help people in need.
He said: "The work we do is so important to people's wellbeing and their independence, as not being able to access their own homes can leave them feeling isolated and anxious."
Photos by Joshua Potter for The Lincolnite