July 25, 2012 2.19 pm
This story is over 117 months old
Lincoln shops extend Sunday trading hours for Olympics
More shopping? A number of High Street stores in Lincoln will be staying open longer on Sundays over the Olympics.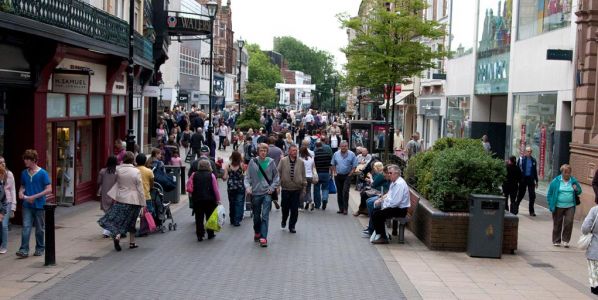 A number of major retail outlets on Lincoln's High Street are expected to take advantage of extended trading hours on Sunday.
About 80% of shops in St Marks Square will remain open after normal trading hours, thanks to government plans to boost the UK sales economy during the Olympic Games.
High Street stores that have been confirmed so far include Primark, Boots, BHS and River Island.
After-hours staffing will be voluntary and employees at each of the high street retailers can choose to opt out of the extra hours.
The Sunday Trading Act 1994 prevents shops larger than 280 square metres from remaining open longer than six hours on a Sunday.
It's hoped that suspending the current legislation during the Olympic Games will benefit regional economies.
However, opponents of the extension argue that the trading relaxation could harm smaller businesses, which could stand to lose £2,000 in sales per day.
Michael Armstrong, Events and Promotions Manager at Lincoln BIG, said: "We're pleased to see that so many shops in Lincoln are taking advantage of this unique occasion."
"We hope that more stores in the area will realise the benefits and use this opportunity to help boost local trade here in Lincoln."