July 5, 2012 2.52 pm
This story is over 117 months old
University surveys residents over community cats
Kitty questionnaire: Residents in Lincoln are being asked to take part in a survey regarding their feelings on cats.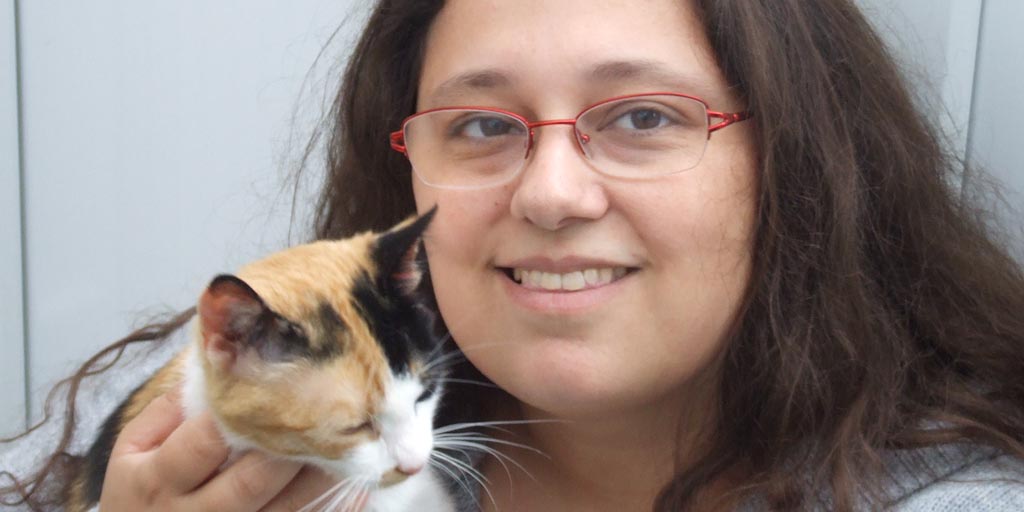 Residents living around the Monks Road area of Lincoln may have received a letter asking them to take part in a survey about cats.
Experts from the University of Lincoln's School of Life Sciences have put together a questionnaire, asking what people think when they see felines in their street.
The survey has also been sent to houses in the nearby village of Dunholme. It is hoped that the different locations will give more in-depth results.
It is part of a big project called Cats in the Community, which is run by the university's Naïma Kasbaoui (pictured).
Kasbaoui is in charge of the questionnaire, and hopes to find out how people feel about the animals.
The survey is part of her PhD in Animal Behaviour, which looks at the impact of a specific containment system on cats' welfare.
She said: "Some will see them as a nuisance which hunts wildlife and damages plants. Others will enjoy fussing or even feeding familiar cats on their street.
"This is a unique survey and we very much need the support of local residents for it to be a success."
Surveys were sent out on Monday, July 2 and they are the first part of a long process.
There are more than ten million cats in the UK. That figure means equates to one cat for every six people.