Car crashes into Lincoln salon shop front
Shop crash: A car crashed into a salon in Lincoln, but no one was seriously injured.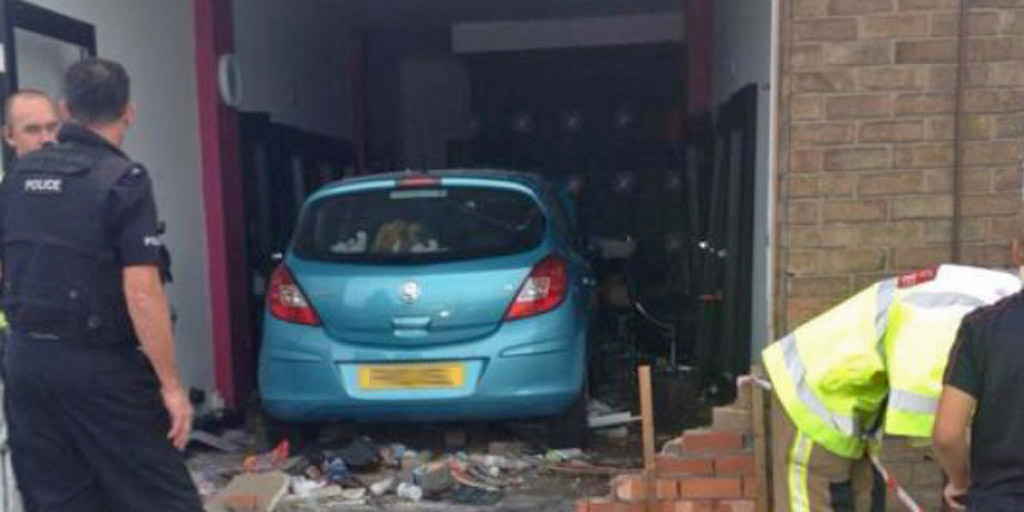 Photo by Charles Byrne via Twitter
A car has crashed into a salon shop front in Lincoln on Saturday, August 18.
A teal Vauxhall Corsa crashed into the shop front of the salon on Redwood Drive, Waddington, Lincoln. It was reportedly driven by an elderly woman.
Several customers were in the shop when the incident happened. No one was reportedly seriously injured.
Sophie Emmerson, the owner of the salon, said: "Luckily we are all ok, just cuts and bruises.
"If this happened one minute later, there would have been two ladies and a six-year-old child sat of sofa in the window. Someone up there was looking out for us."
Gemma Cook was a customer in the salon when the car crashed in: "I was sat in there having my hair done at the time. We are all in shock I think!
"No one is hurt, they are all ok, just in shock," she added.
Emergency services attended the incident and began clearing the scene.