Five damaged Lincoln roads to be resurfaced
Road improvements: Council to resurface five Lincoln roads damaged by hot weather earlier this year.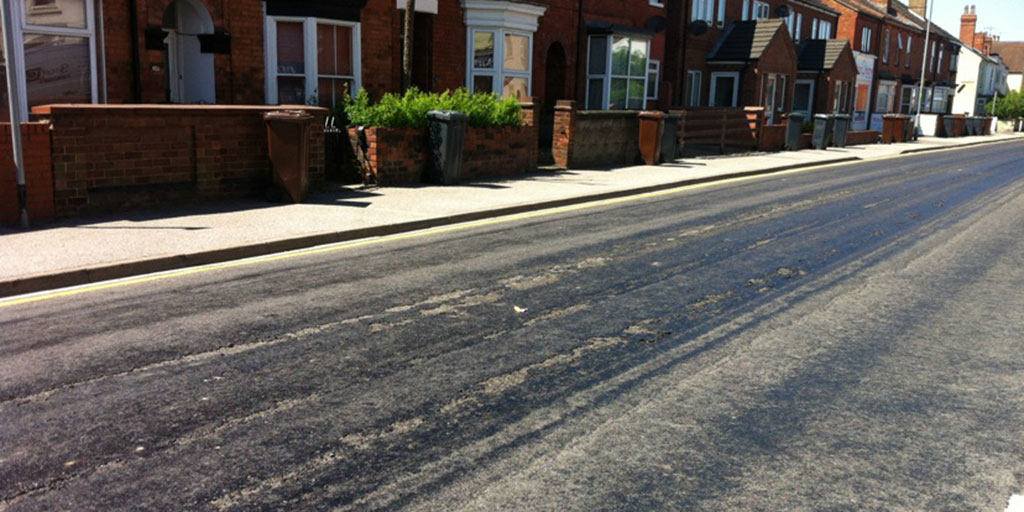 Burton Road in uphill Lincoln has been falling apart due to the heat of up to 25°C in May
Five Lincoln roads damaged by the hot weather earlier this year will be totally resurfaced between 3 and 18 September, with delays expected throughout the city.
Union Road, Eastgate East and Eastgate West will be resurfaced during the day from Monday, September 3.
Burton Road, which fell apart in the heat in May and was already resurfaced twice in a year, will see work between September 10-14.
The work will take place at night to minimise the impact on businesses and traffic, starting early evening and finishing before the morning rush hour each day.
Burton Road will be also be re-lined on Monday, September 17 and Tuesday, September 18, during the day – weather permitting.
Tentercroft Street will be resurfaced at night on September 17 and 18 after rush hour, which means motorists won't be able to access the car park during the evening.
More durable roads
The County Council said the road surfaces deteriorated in January after they had been 'surface dressed' (where material is placed on top of the road so that it lasts longer) was due to a technical issue with the material used.
When the road surfaces were surface dressed again, to remedy the fault, there was a spell of hot weather, which led to the surface deteriorating and a further loss of chippings in April. 'Resurfacing' the road by removing the surface entirely and replacing it with a new tarmac surface means it will be more durable.
Head of Highways, Alan Aistrup, said: "We've worked collectively with our partners to identify that the best way forward is to completely remove the existing road surface that was causing the problems, and replace it with an entirely new tarmac surface that is more durable.
"We're confident this will provide a permanent solution and would like to thank people for continuing to bear with us.
"This is something that happens only very rarely and was largely due to a technical materials issue at that time, and exacerbated by hot weather, but we do apologise to anyone who was affected by it.
"Our aim is to complete the work as quickly as possible, but this will be weather dependent."