August 28, 2012 9.42 am
This story is over 116 months old
Graffiti mural improves Lincoln riverside
Nature reenacted: Local art students have been creating a graffiti mural along a Lincoln canal using spray-paints.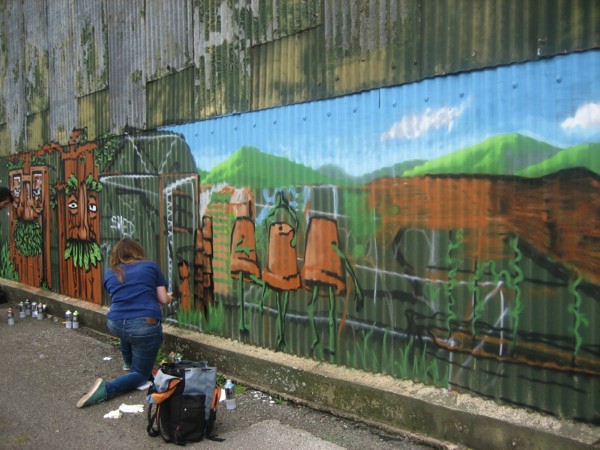 Local art students have been creating a graffiti mural along River Witham in Lincoln using spray-paints.
The ten artists have been painting the corrugated metal wall of William Sinclair Horticulture, along Firth Road, since last Monday.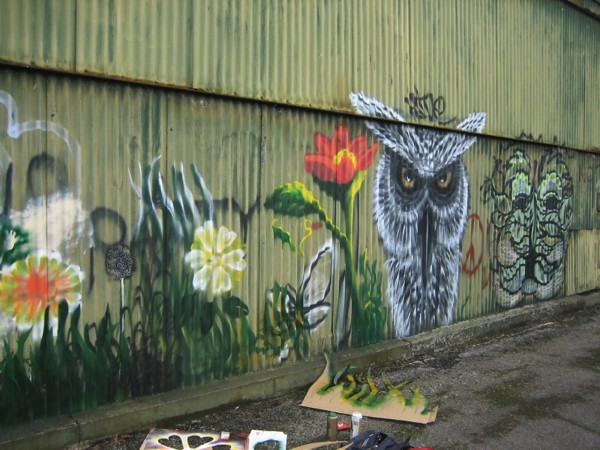 Spray-painted wildlife, trees and people have been used to cover the illegal graffiti on the wall before the project began.
Local residents have also requested that designs of wheelchairs and joggers become part of the mural.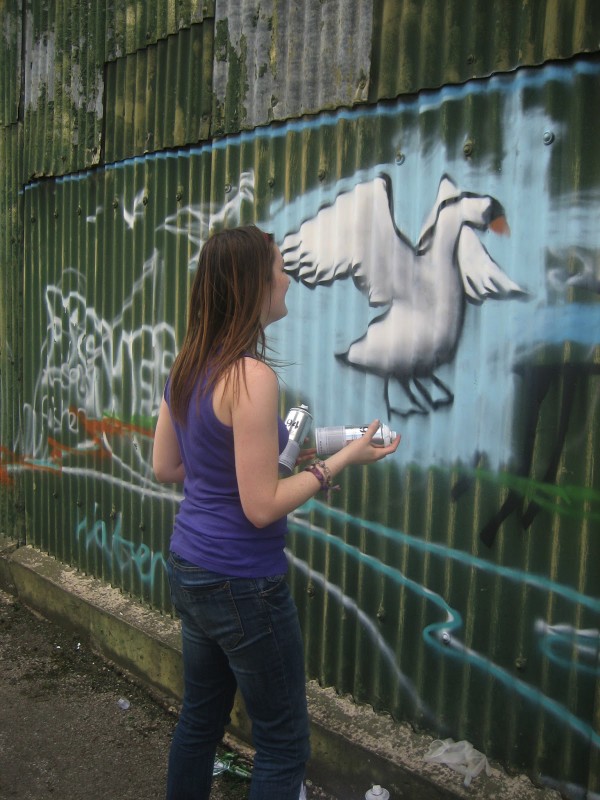 The group, studying Illustration at the University of Lincoln, decided upon a nature theme for the mural after consulting local residents and passers-by.
Practice painting sessions were held in the months leading up to the project, as many of the artists had not used spray-paints before.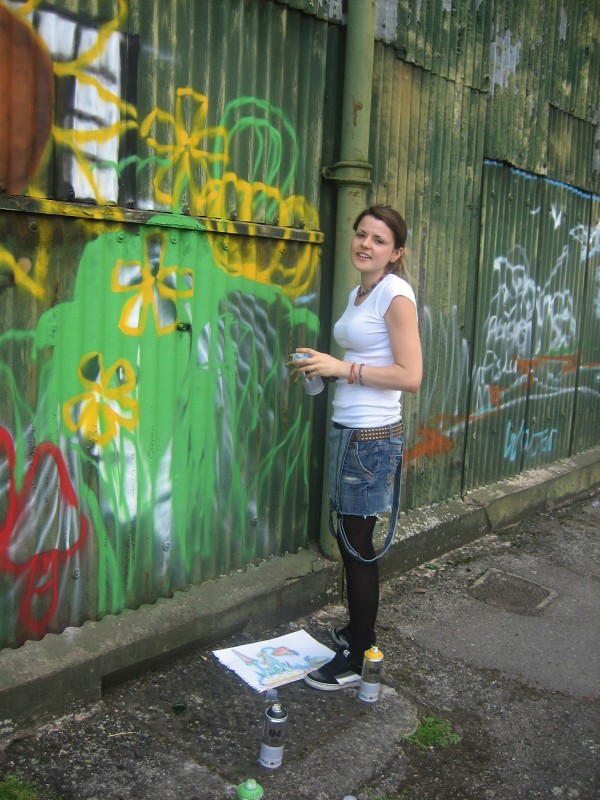 They hope the project, which will be two metres high and 130 metres across, will be completed by the end of this week.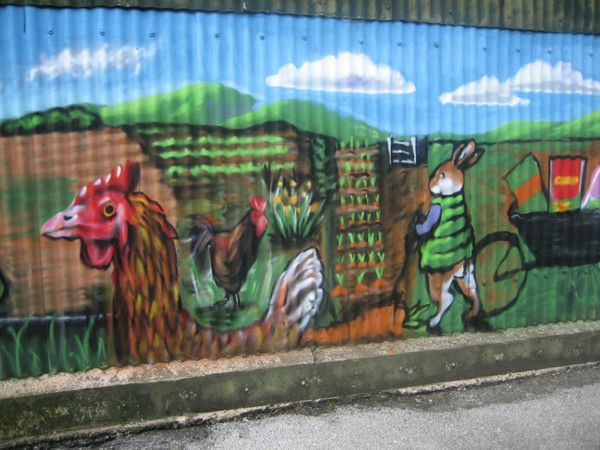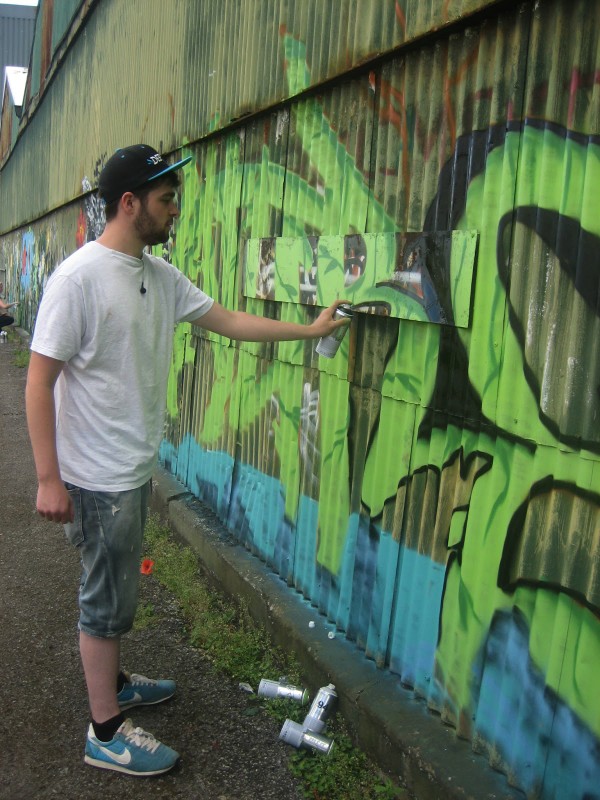 Alison Rattigan, who helped organise the project, said" "We asked the public and they were really positive.
"They've liked what they've seen. Parents have been bringing their kids along and talking about the animals which is lovely. It's turned out to be quite educational."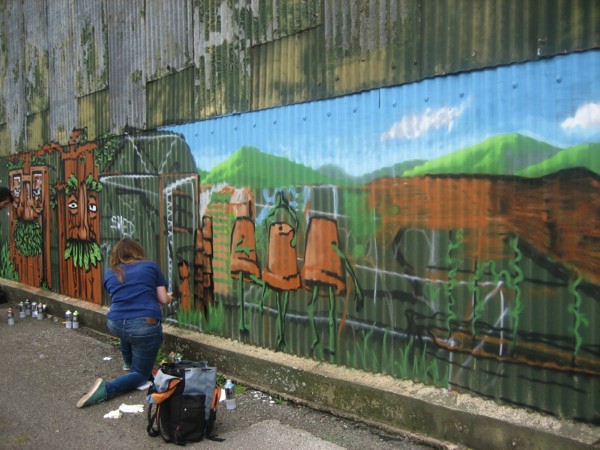 A cake sale at the site of the mural raised money for the group to submit their planning application in April.
"It's a neglected area, and to have that graffiti sprayed is phenomenal. The artists have done a really good job in showcasing their skills and doing something that works for the public. The people of Lincoln across all ages have been really supportive," said Alison.
You can follow the project's progress on their blog.