August 31, 2012 9.21 am
This story is over 112 months old
Mayoral Medal heroes: Pete Genders
Medal winner: Pete Genders received a Mayoral Medal for his work with disadvantaged young people in Lincoln.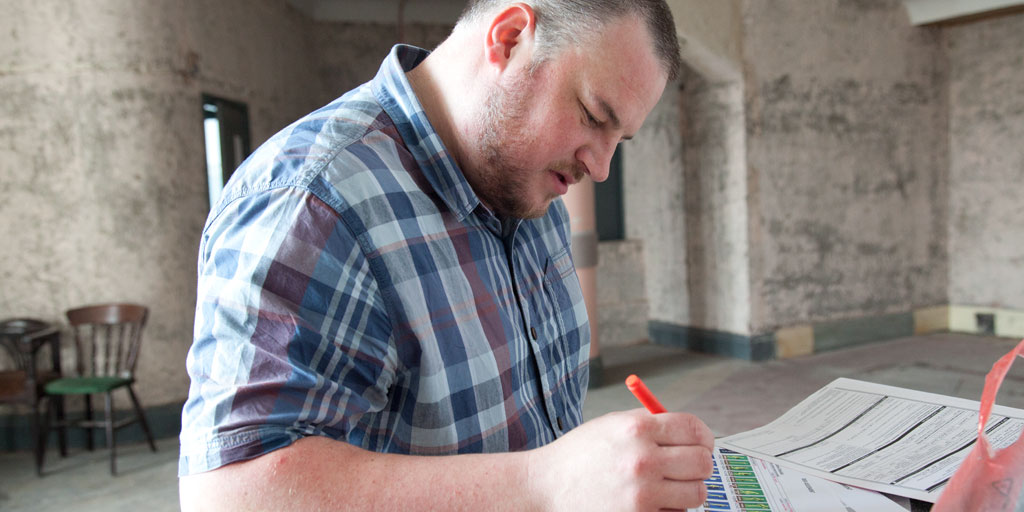 — The Mayoral Medals series introduces you to the six inspirational people who won the award this year, chosen by the Right Worshipful Mayor of Lincoln. More stories from this series.
---
Pete Genders, founder and Chief Executive of Off The Bench, a voluntary youth organisation, received a Mayoral Medal for his work with disadvantaged young people in Lincoln.
Off The Bench (OTB) is constantly growing and works across a large number of local areas. They work with young people to empower them with a range of positive projects.
One such project is the new Grounded coffee shop and advice centre on Monks Road. It's there that they're working with several key partner agencies to offer support and guidance to young people.
Pete says he is grateful to the businesses and organisations that are willing to work with his volunteer group: "There are some outstanding organisations working in Lincoln, such as Development Plus and Leap, who support many of our programmes. It's because of these strong links that we can all help each other out and provide the wonderful service we do."
"The support we have been shown over the past year is breathtaking. We feel very honoured."
Pete was keen to stress the importance of all the staff who work at Off the Bench: "I have always been determined to succeed and to make a difference within the community, however I could never do this alone."
"The award was not only for me but recognition of all the hard work the OTB staff and volunteer team do in Lincoln. We are all passionate about the community and determined for OTB to be a fantastic flagship project within Lincolnshire and beyond."
Supporters of Off the Bench include Lincolnshire County Council, Lincolnshire Co-operative, the City of Lincoln Council and Lincolnshire Sports Partnership and StreetGames.
The Ritz renovation — a project at Off the Bench — is taking shape well. Pete added: "The Ritz is such a huge project and one I am so passionate about. As the project progresses we have come to realise what a mammoth undertaking this project is and the time it will take to fully realise our dreams for the place."
He added: "As with all projects at OTB, this could not be possible without the huge volunteer team we have working to make everything happen."
"Once the asbestos has been removed from The Ritz, Off The Bench will be throwing open the doors for volunteers to come in and contribute to the renovation."
For more information about Off the Bench, and details of OTB-sponsored events across Lincoln, visit the OTB website.
Photo: Joshua Potter for The Lincolnite