Meet your local police officer on the beat
Meet your PCSO: Officers will be meeting local residents with a number of surgeries held next week.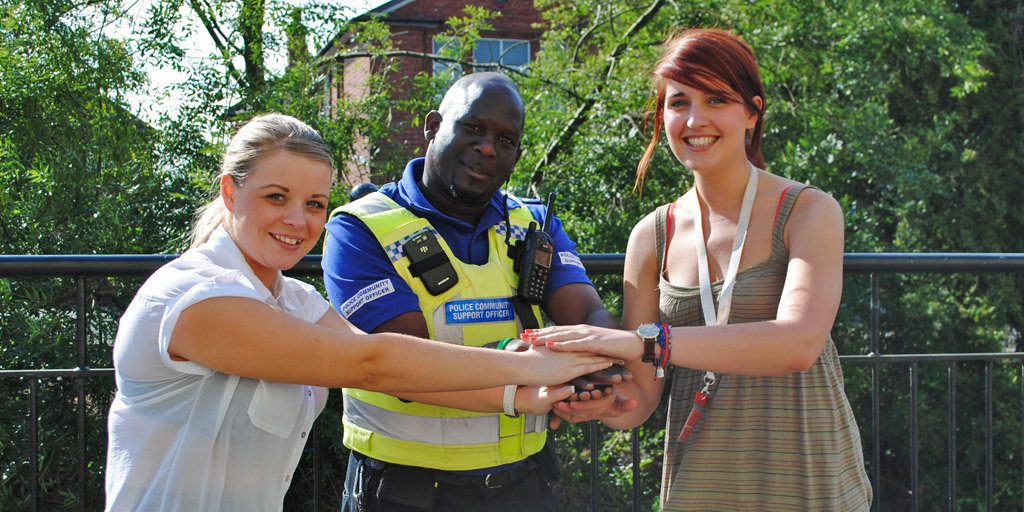 Team effort: Kerry Vaughan, City Council Neighbourhood Administrator, PCSO Horace Squire and Maaike Veenkamp from Off The Bench
Lincolnshire Police officers and PCSOs will hold daily surgeries for a week from Monday, August 13, so residents in east Lincoln get to meet their local officers.
Members of the Abbey Ward Neighbourhood Policing Team will be working with health trainers and youth workers from Off The Bench at the events between 10am and 2pm.
PCSO Horace Squire said: "This is a great opportunity for people living in the area to come and have a chat with us about their concerns and the work we do.
"Bring along your valuables too and we can property mark them for you."
During the surgeries, officers will offer advice such as carrying out property marking and general crime prevention.
Meanwhile, health trainers will carry out health checks and youth activities will also be taking place.
The teams can be found:
Monday – Monks Road outside the Off The Bench Grounded Youth Cafe
Tuesday – Tower Estate, outside the shop
Wednesday – Baggholme Road, near the fish and chip shop
Thursday – Tesco in Wragby Road
Friday – Carlton Centre