August 31, 2012 9.59 am
This story is over 116 months old
New therapy service for cancer patients
Cancer therapy: Patients suffering from cancer will shortly be able to receive occupational therapy at Lincoln County Hospital.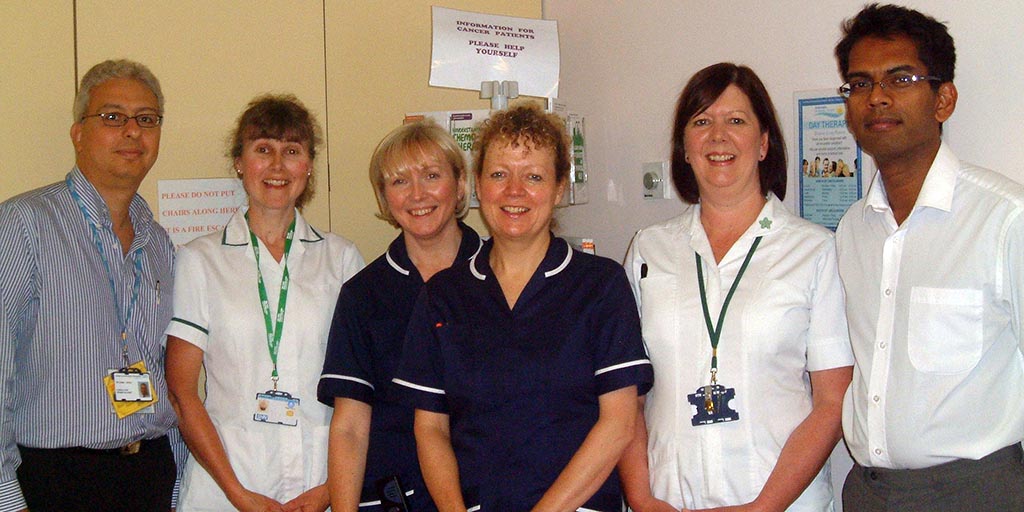 Patients suffering from cancer at Lincoln County Hospital will now benefit from a new occupational therapy (OT) service.
The department gained two years of funding from Macmillan Cancer Support in order to develop a service for oncology and haematology outpatients in Lincoln.
The service will give patients who are receiving radiotherapy or chemotherapy, need symptom management or are about to have elective surgery specialist occupational therapy.
It is presently being piloted in the hospital's Haematology Clinic, but will be rolled out to the patients above later in the year.
Macmillan OT Project Lead Helen Fieldson said: "Having cancer can be an overwhelming experience for many people and their families.
"Cancer and its treatments can have a significant impact on a person's ability to fulfil everyday activities that are important to them.
"This may include work, caring for others, personal and domestic activities and social or leisure activities. This, in turn, can adversely affect that person's quality of life, tolerance of on-going treatment, and future health and social care needs.
"Occupational therapy improves outcomes for patients through supporting patients to remain as active as possible and manage their condition and its side effects more effectively in order to live as fulfilling lives as possible.
"We will be offering our services in conjunction with the patients' existing clinic appointments, so when they come in to see their consultant or receive treatment they can also get help and advice from the occupational therapist."
Haematologist Dr Kandeepan Saravanamuttu added: "We have welcomed this new service development. Having access to OT in outpatients means patients can be referred at their point of need.
"This can support patients to remain at home during treatment or leave hospital sooner if they have to be admitted."
Source: United Lincolnshire Hospitals Trust