Lincoln's 'best chip shop in region' among top 10 in UK
Best of Britain: Lincoln fish and chip shop will compete in the National Fish and Chip Awards 2013.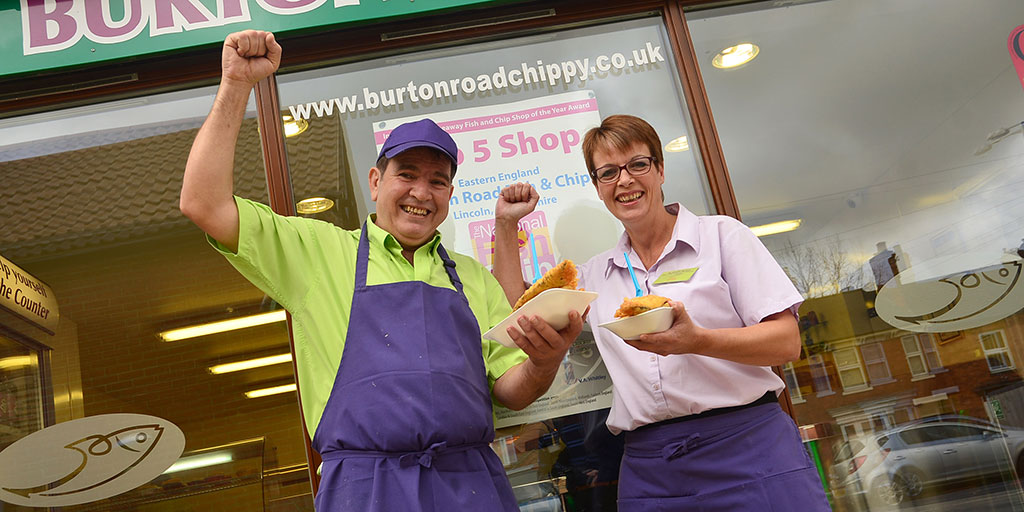 A Lincoln fish and chip shop, judged as one of the top ten in Britain, will compete in the National Fish and Chip Awards 2013.
Burton Road Fish & Chips, judged as the best in eastern England, will compete in the 'Independent Takeaway Fish and Chip Shop Of The Year Award' category.
The shop fought off competition from five shops from across the region to take their place in the final in London on January 24 next year.
Each of the finalists have been invited to visit Norway to study sustainable fishing and the supply chain of frozen at sea fish to the UK.
Burton Road Fish & Chips scored high marks in food quality, customer service, and shop attractiveness when visited by awards judges this month. The shop's hygiene, marketing and training was also inspected before the nomination.
The awards are run by industry body Seafish, which was founded in 1981 to support all sectors of the seafood industry for a sustainable, profitable future.
Des Anastasiou, owner of Burton Road Fish & Chips, said: "I'm absolutely delighted that our shop is in the final. It means the world to us as it recognises all our hard work and innovation. I think we have got this far because we work hard and provide quality fish and chips in a friendly, clean environment. That's what makes us stand out."
Burton Road Fish & Chips won awards for 'Best Chippy Chips in the East of England' in the Choice Chip Awards and for 'Best Quality' from the National Federation of Fish Friers Fish and Chip Quality Award scheme earlier this year.
"We feel we are the best fish and chip shop in the region, so I think we're in with a chance of winning. This award gives us the chance to champion our staff and the standard of fish and chips in the area. We're going to give it our best to win it for Lincoln," said Des.
Photo: Steve Smailes for The Lincolnite