October 24, 2012 3.38 pm
This story is over 116 months old
Lincoln rheumatology unit gets £500k refurb after donation
Unit overhaul: A department in Lincoln County Hospital is getting improved after a generous donation form a former patient.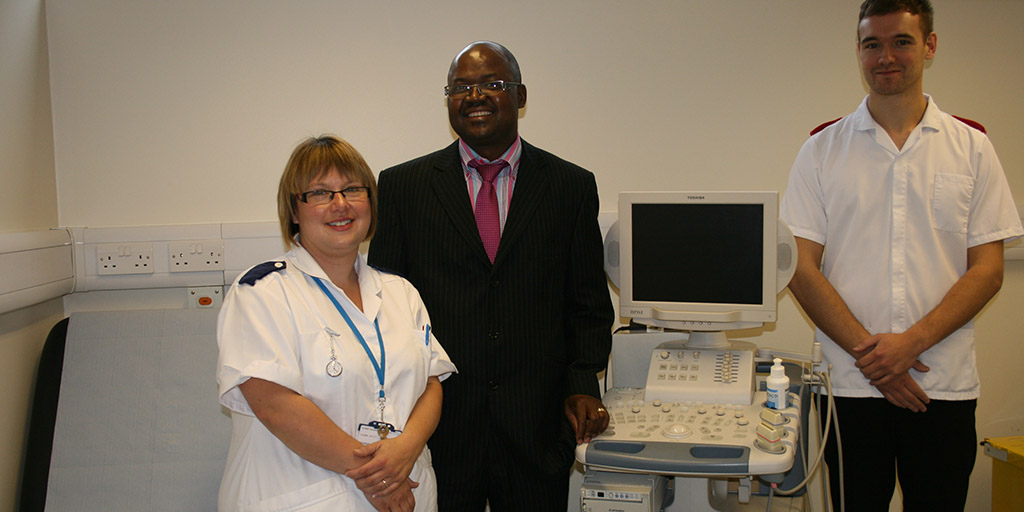 Lincoln County Hospital's Rheumatology Department is undergoing improvements after a £500,000 legacy donation.
The waiting room and reception have been refurbished, while a larger infusion suite and new clinical rooms have been made.
The donation came from a former patient of the department, Barbara Knowles, a few years ago.
Rheumatology Service Coordinator Laura Marshall said: "The service has changed so much over the years, but this new development is the best thing we could have hoped for.
"It has meant that all of our patients are now seen in the same unit, that they have lovely surroundings and that the facilities we can provide for them are of the best standard.
"This generous legacy has meant that we have been able to expand the department, create a larger waiting room area and increase the size of the infusion suite from five chairs to eight chairs."
The infusion suite is used to give intravenous medication for treatment of illnesses like rheumatoid arthritis, osteoporosis and inflammatory diseases.
Extra chairs mean more patients can be treated at once, reducing waiting times.
Laura Marshall added: "In addition, we've also been able to increase our number of clinical rooms so that all rheumatology care is provided in one place for our patients, and we are purchasing state-of-the-art new equipment to go with the new surroundings.
"This will include a new portable ultrasound machine, and a new piece of equipment to help with the diagnosis of Raynauds disease."
Extra equipments means the department will soon be able to hold medical trials, and the extra space means patients won't need to move around the hospital to see occupational therapists and physiotherapists.
Source: ULHT