November 5, 2012 5.15 pm
This story is over 114 months old
Lincoln school awarded funding in national business competition
Educational enterprise: A Lincoln school received seed funding as part of a national competition to create a profitable business.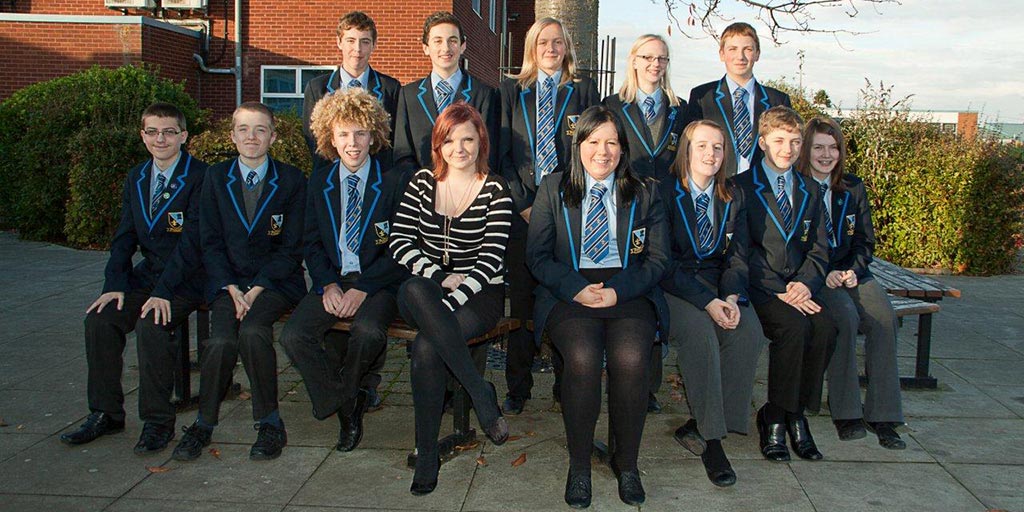 A Lincoln school has gained funding from business entrepreneur and dragon Peter Jones' newest national competition to find great ideas in schools.
A team of 20 students aged 12-17 (pictured) from Lincoln Castle Academy created Kongo, a social enterprise venture selling phone socks and solar panel phone chargers impressed the Dragon's Den star.
The group submitted their proposal to the Tycoon in Schools competition a month ago, and with funding from Jones, had one week to prepare their enterprise in order to trade over the next four weeks.
The trading process is happening in 50 schools across the UK, and will compete against each other to make the most profit from their seed funding as possible.
Whoever makes the most profit from their original seed capital will be crowned the Ultimate Tycoon in Schools.
The competition backed by the Peter Jones Foundation hopes to annually encourage more young people to consider setting up their own business, and get a new generation of entrepreneurs to "think big".
Link teacher at Lincoln Castle Academy Katie Vause said: "We are absolutely delighted to be selected to take part in the Tycoon in Schools programme.
"Students enjoy the challenges of setting up and running their own business and with backing from a world-famous dragon, what could be better!
"Our students are now keen to impress and will be working very hard over the coming month to show just how enterprising they can be."
Peter Jones CBE said: "This is the first year that we have run Tycoon in Schools and I have been hugely impressed by the quality of business plans submitted.
"Students from across the UK have shown great enthusiasm and entrepreneurial spirit and this competition will showcase their fantastic abilities.
"Students are already wearing their exclusive Tycoon in Schools lapel badges with pride and one teacher referred to them as the Blue Peter badge for business because they are so exclusive.
"I'm personally very excited because as a country we need to do more to encourage enterprise and it is my view that we should be helping develop entrepreneurial talent from the earliest opportunity in schools."
The winner will be announced in December, with an awards ceremony in January for the top performing teams.
Schools teaching ages 11-18 interested in taking part next year can visit the Tycoon in Schools website to fill out an application form.
Source: Lincoln Castle Academy