December 7, 2012 4.26 pm
This story is over 114 months old
Trader complaints prompt Lincoln Christmas Market one-way system rethink
Needs changing? The City of Lincoln Council have already made steps to alter the one-way system after complaints from business owners.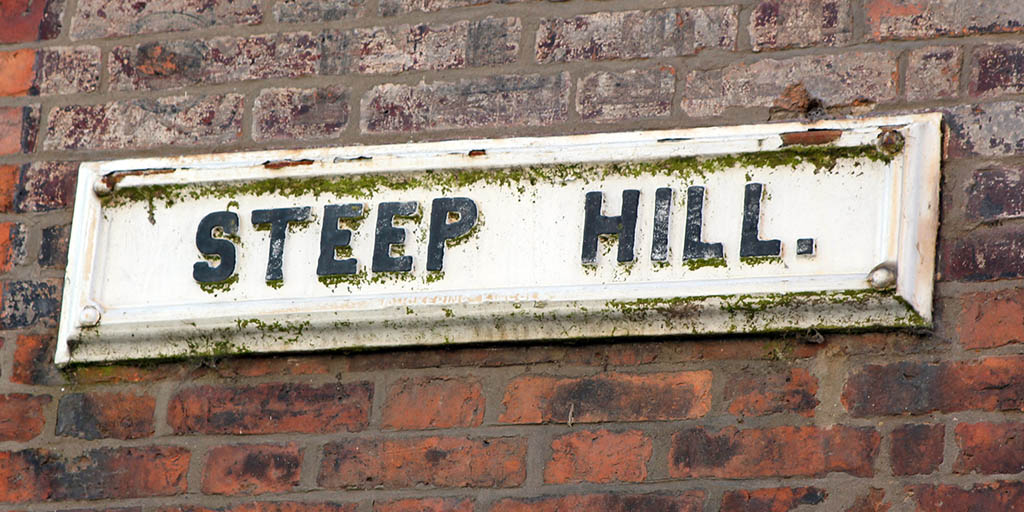 The City of Lincoln Council decided to alter the one-way system of the Lincoln Christmas Market this year by allowing two-way traffic, where it is safe to do so, particularly on Steep Hill.
Business owners in uphill Lincoln have urged the council to alter the new one-way system arguing it's causing a loss in trade.
However, the one way system will remain in place throughout the market period and will be enforced during busy times to ensure public safety.
Kate Ellis, City of Lincoln Council's Assistant Director for Planning and Regeneration, said:
"Having spoken to traders and observed the situation on the first day of the market we have taken the decision that during very quiet periods, when it is safe to do so, we will be allowing people to move freely through the market.
"However the majority of our visitors are continuing to use the one way system and our stewards and staff will be encouraging people to use the route.
"If we are observing increased numbers, or are aware we have an influx from park and ride, trains or coaches, then the one-way system will be strictly enforced.
"For example at midday today (Friday) two charter trains arrived with 1,000 people on board so we decided it was in the best interest of public safety to have the one way system in place.
"We have listened to the concerns of traders on Steep Hill and hope this decision to relax the one-way system during quieter periods will address some of their concerns."
Attracting shoppers
As previously reported, traders on Steep Hill and Bailgate were worried that the new system would mean visitors would only be able to access them travelling one way, or have to reroute all the way around the market to get back.
On the first day of the market traders placed signs in windows to remind people that there was a new system in place, so they would be unable to revisit the shop easily.
Some traders were seen stood outside encouraging visitors to take a look inside. Despite this, some shops reported a 70% loss in comparison to the same market day last year.
Businesses on Steep Hill decided that they would shut shop shortly after the Mayor of Lincoln officially opened the market at 6.30pm, instead of staying open for the length of the Market as in previous years.
Anna Bowman of Annushka Russian Dolls said: "Customers are coming in, looking around saying that they will pick up something on their way back down, but then the stewards won't let them come back this way.
"Sales are about two thirds down on the same time last year, but luckily we still have our online business to keep us busy. For those who just rely on passing trade it must be a real worry."
Some traders have looked at legal action against the organisers, feeling that they have been unfairly penalised.
A spokesperson for McKinnells Solicitors said: "The council has a duty of care to ensure that all businesses are treated fairly.
"If the one-way system impedes the footfall to certain shops, whilst easing the flow of traffic to others then the shops that lose out could, individually or collectively, brings a case against the council for damages and loss of earnings."