February 1, 2013 1.31 pm
This story is over 112 months old
Woman injured after collision near Lincoln train station
Moped crash: A woman is being treated for leg injuries after a collision outside the Lincoln train station.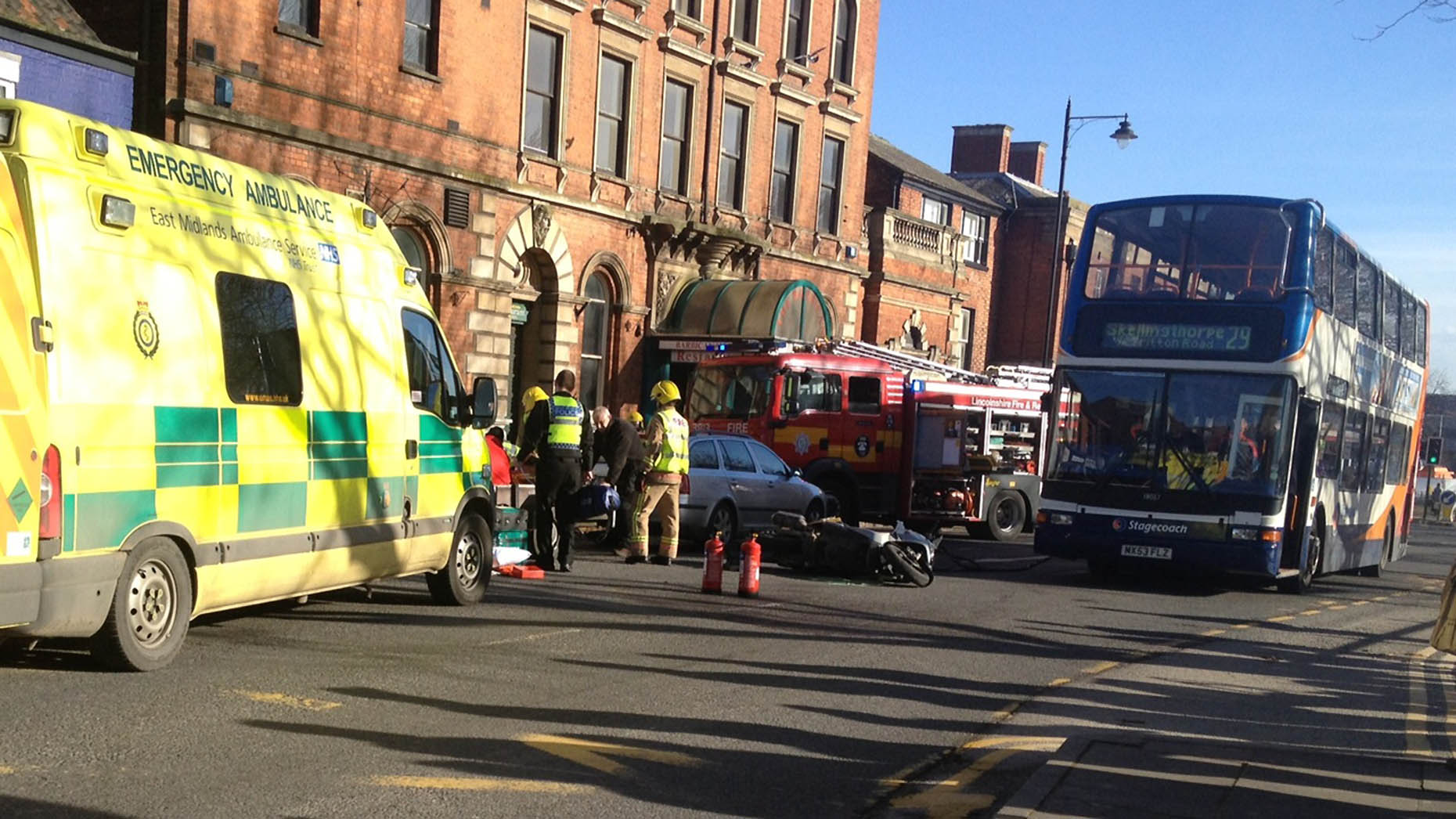 A local woman has been taken to hospital with a suspected broken leg after an incident involoving a scooter and car trailer in Lincoln city centre.
The incident happened at around 11.35am on St Mary's Street, when the woman, believed to be from the Washingborough area, collided with a Skoda pulling a trailer.
She came off her silver Yamaha moped and landed in the trailer, causing injury to her leg.
It is believed a bus also had some involvement in the incident, but this is not confirmed.
Lincolnshire Police and ambulance services attended the scene, alongside Lincolnshire Fire and Rescue, who cleared fuel leaked from a vehicle.
Lincolnshire Police closed off St Mary's Street and diverted traffic.
The woman was sent to Lincoln County Hospital to be treated for her injuries.