April 18, 2013 1.06 pm
This story is over 104 months old
How they caught him: Stranger rape in Lincoln
Rapist jailed: How Lincolnshire Police traced and convicted a man who assaulted and raped and woman in Lincoln.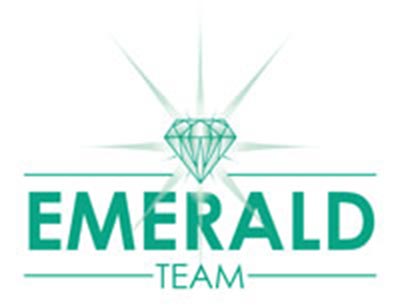 The Lincolnshire Police Emerald Team dealt with a 'stranger rape', assault and theft of mobile phone in Lincoln, which are extremely staff intensive investigations.
This is an adapted excerpt from the latest Lincolnshire Police performance report.
In the early evening during daylight hours in August 2011, a woman was raped and assaulted behind some flats in Lincoln. The offender threatened to kill her if she told anyone, but she sought help from a nearby resident.

The Emerald Team became involved at the start. A detailed first account was recorded from the victim. Evidence was collected from the victim and the scene was identified. The scene was forensically examined and house-to-house enquiries were carried out.
[button url="https://thelincolnite.co.uk/ybnsu" title="How they caught him: Six years jail for local burglar"]Also read – How they caught him: Six years jail for prolific burglar[/button]
Officers from the Emerald Team began conducting intelligence checks on information received from a witness, which led to the arrest of the offender within four hours of the initial report. This swift and effective arrest allowed intimate swabs to be taken from the offender, hence maximising the forensic evidence available to assist the prosecution case.
Emerald Officers interviewed the suspect. A custody extension was also applied for via a superintendent owing to the complex and investigative nature of the enquiry. The suspect made no comment throughout all interviews, and CPS advice was sought — he was charged with all three offences and remanded to court.
The officers worked to prepare a detailed and first class court file, and the quality of this file was commented on by the prosecuting barrister.
Whilst the above was ongoing, a sexual offence-trained officer (SOIT) from the Emerald Team was dealing with the victim. The police process was fully explained at Spring Lodge Sexual Assault Referral Centre. She was provided with reassurance and the relevant support, and she was also allocated an independent sexual violence advisor (ISVA).
The victim was provided with support and advice throughout the enquiry and during the subsequent court case, where she gave evidence via screens. Since the trial, the victim has participated in a promotional video to raise awareness of rape through the No Means No campaign for Lincolnshire Police. She wanted to share her experience and comment on the support she received both from the police and Spring Lodge, encouraging other rape victims to come forward.
The case was heard at Lincoln Crown Court in February 2012, and at the end of the week-long trial the jury found the offender guilty of all charges. He was sentenced to nine years in prison.