April 22, 2013 7.10 pm
This story is over 127 months old
Nettleham parents worried over closure of childcare club
Time's up? Parents are worried over care arrangements after a care club in Nettleham near Lincoln is set to close in June.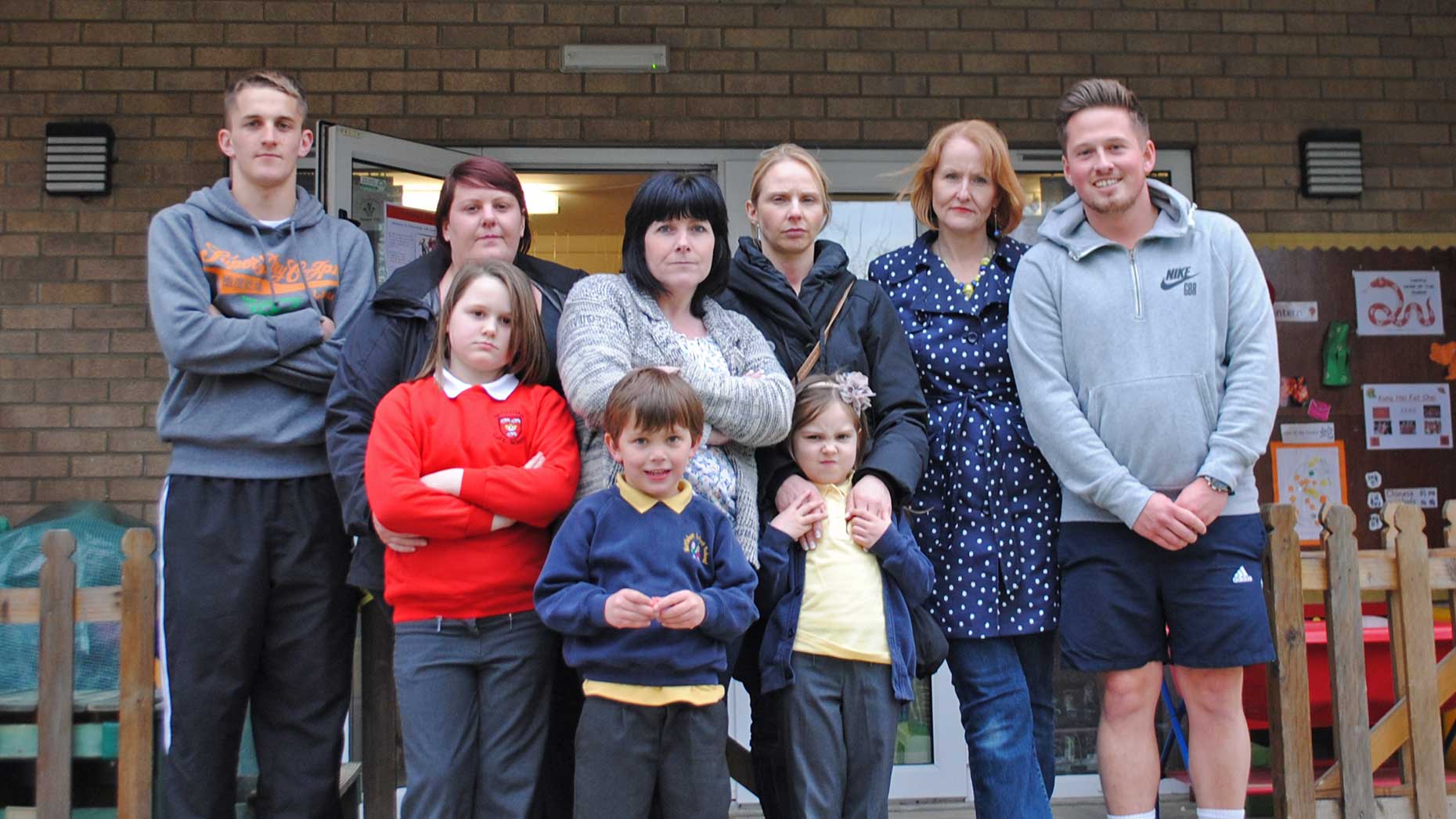 Parents are worried over care arrangements after a care club in Nettleham near Lincoln is set to close in June.
The Timeout Club at Nettleham Infant School has run on the premises for 10 years, and currently caters for 98 registered children, both nursery and also for the nearby junior school.
The club rents a unit from the school to host before and after school activities. However, the club received a notice to vacate the premises by June 6, 2013.
According to a letter to parents from school governors, this is due to a licensing dispute that led to "irreconcilable differences".
Jo O'Neill, who operates the Timeout Club, said this could mean the loss of up to eight jobs and three work experience placements.
Parents said they are concerned over the closure, and feel it could disrupt the children before the end of the school year. Many are worried the closure could impact their jobs or further education.
There is only one other childcare facility in the village, Stepping Stones, but this does not cater for the junior school children that use Timeout.
Licensing issues
Timeout club operator Jo O'Neill said: "I was initially given a rolling three-year license agreement to operate within a purpose-built unit at the Infant School. I obtained £20,000 of New Opportunities Funding from Lincolnshire County Council to add a disabled toilet, kitchen and storage facility.
"My license included the ability to take children onto the playground to the rear of the school, and this has never changed. In July 2012, my license was up for renewal. I paid for a new license agreement, and the main change was that only a one year license was granted. This coincided with the school becoming an Academy.
"In October, I received a letter completely out of the blue which terminated this license to work from the Infant School, with no explanation given as to the reason for this. To date I have been given no reason for this and neither have the parents who have also tried to establish what has been the reason for the decision."
The school is an academy, so Lincolnshire County Council has no remit to intervene further into this issue.
Parents concerned
Parent Victoria Spooner (23) has a son at the infant school. She said: "Instead of just relaxing and enjoying his reception year, year 1 and 2, it's made me want to hurry him up to the junior school.
"Without this provision I'd probably have to go part-time at university rather than disrupt his school, which means it takes me six years to do a degree that should take three.
"At first I was shocked, because I didn't expect it to happen, and after I got the letter, I went to speak to Ms Driffill at the school. I came away disappointed, because she said the decision had been made in October.
"They should hold a meeting for them to explain. They said there was a lot of consideration and debate that went into this decision, and it was never their wish to see Timeout close. If this is going to close, I want to have a good reason why, and at the minute they're just backing away from making any explanation at all."
Parent Donna Fogg (37) added: "I find it quite worrying really. I know there is Stepping Stones but it's a very last resort. We've tried a childminder but it didn't work out, and we found that Timeout is really helpful; [my daughter] settled in really nicely, she's really comfortable and she loves the people here.
"We've got somewhere else, which is more expensive and she's got to walk quite a while away from the school. Here is convenient because it's within the facility of the school so she doesn't have to walk elsewhere.
"I'm angry with the school – they promote the Timeout Club being an asset to the school, yet they want to take it away. If they have issues with Timeout, then they should address them rather than take it away. They haven't got any plans to put anything else in place.
"I'd like the school to put something else in place, which at the minute there are no plans for. I don't know what they expect us to do, give up work?"
Lack of alternatives
Laura Brown (32) has a child in the junior school using the facility. She said: "I have no alternative childcare. I'm a single parent, the rest of my family work, and although my job is flexible and I've managed to sort mornings, I can't change my hours.
"I'm worried it's going to add disruption because all the students who use it do so because they enjoy it and the parents need it. The fact they will be separated into other childcare providers will have a detrimental effect on the children.
"The school is usually really good and when I first started using the facility, it was being promoted by the school, so to find they have not really engaged with the club is disappointing. I'd just like the reasoning into why they've made the decision and an explanation to where they think the alternative childcare is going to come from."
Sufficient local provision
Nicola Driffill, Head Teacher at Nettleham Infant School, explained in a statement on behalf of the school's Governing Body: "Governors tried very hard to accommodate the changes that the proprietor required after she took the decision to close the Mulsanne Park site, which had provided after school care for junior age children, and amalgamate both age groups in the Early Years Unit within the school.
"This building was constructed specifically to accommodate children from the ages of 2 -5 years. It does not have the space and facilities required for junior age children.
"The decision to terminate the Licence agreement was made by governors as they felt that the school could not accommodate the additional requests that had been made by the proprietor beyond the terms of the licence without impacting on the day-to-day running of the whole school.
"The Local Authority met with governors after notice had been given and it was agreed to extend the notice period by a further six months to allow them to undertake a childcare sufficiency audit and to support the proprietor of Timeout to explore alternative options within the community.
"The Local Authority undertook an updated childcare sufficiency assessment which indicates that there are sufficient out of school childcare places in Nettleham.
"The decision to terminate the licence was made after much consideration and debate and certainly not taken lightly. It has never been the wish of the Governing Body to see Timeout close as we know that after school clubs are a necessity for many people, only that Timeout find more suitable premises for their altered needs than the Early Years Unit can provide."
Later update: Meredith Teasdale, Assistant Director of Children's Services, said: "As the school is an academy, the decision to serve notice on Timeout is a governing body decision which we can't control.
"However, after we held discussions with the governing body they did agree to extend the group's lease so that they could look at other options in the community. Unfortunately they couldn't identify alternative facilities.
"We have checked on childcare provision available in Nettleham and there are sufficient out of school places from childminders and another local provider."