Pat Vaughan sworn in as Lincoln's 807th Mayor
New mayor: The new Mayor of Lincoln was sworn into his new role, appearing in front of the public at the steps of the Guildhall.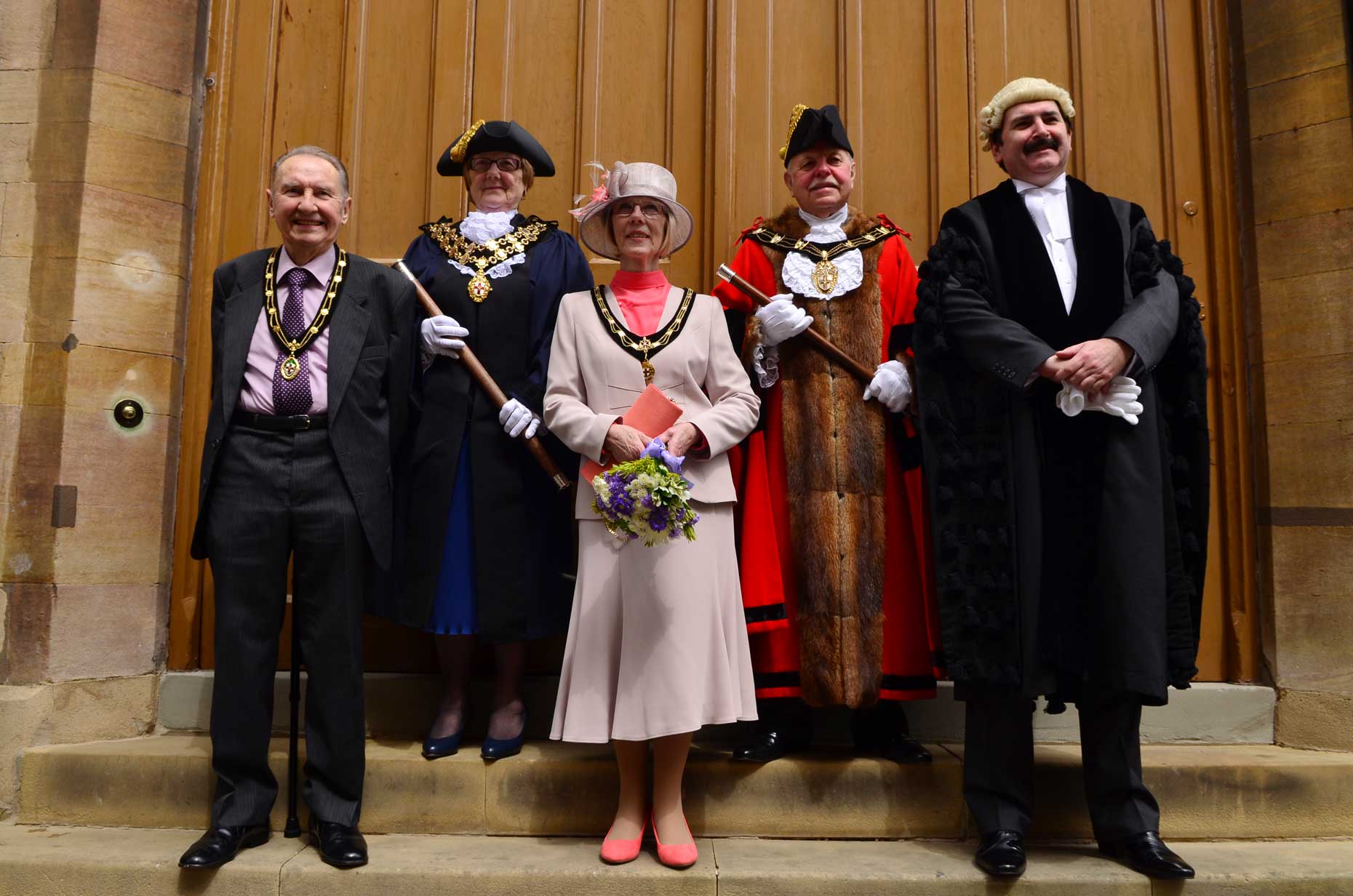 Lincoln's 807th Mayor was sworn in at the Guildhall on May 14, taking over from Councillor Karen Lee.
Councillor Pat Vaughan, previously the Deputy Mayor, took up the 2012/13 role after taking an oath in the historic building.
He chaired his first Full Council meeting, then was also married to the city, by being presented with a 16th century gold ring.
The Mayoress will be Lorna Stow, while Patricia Carter becomes Sheriff, Yvonne Bodger as Deputy Mayor, and Gerald Gladwell as Deputy Mayor's Consort.
Councillor Ric Metcalfe said: "He loves this city with a passion, takes huge pride in the place and has a strong sense of history and tradition so will be really well suited to taking on this historic role.
"Patrick wants to be a genuine 'People's Mayor' and is full of ideas about how he can use his time in mayoral office, not for his own good but for the well being of the city.
"Most of all, he is a thoroughly nice man – kind, generous spirited and always looking out for the needs of other people."
Each mayor always chooses a charity to support during their term in office, and Vaughan has chosen the Lincolnshire branch of the Motor Neurone Disease Association.
Councillor Vaughan also hopes to help the Civic party propose more employment opportunities and support local businesses.
Pat Vaughan said: "I will do my best to uphold the dignity and importance of this office. It's an honour and a privilege to be the 807th mayor of this city.
"I'm intending this year for the civic party to propose a lot of opportunities to attract employment to Lincoln and demonstrate support for the many excellent businesses we have here.
"I love this city, home for most of my life. I intend to serve it well over the next year."
Lincoln has one of the longest histories of mayorships in the country, and the outgoing mayor Lee was only the 12th female in the role since its beginnings in 1206.
A Lincoln mayor chairs meetings of the Full Council, welcomes visitors to the city and attends a variety of civic and charity events.