July 16, 2013 3.55 pm
This story is over 124 months old
Prime Minister visits Siemens Lincoln
Special visit: PM David Cameron made a stop-off in Lincoln today to discuss national issues with Siemens staff.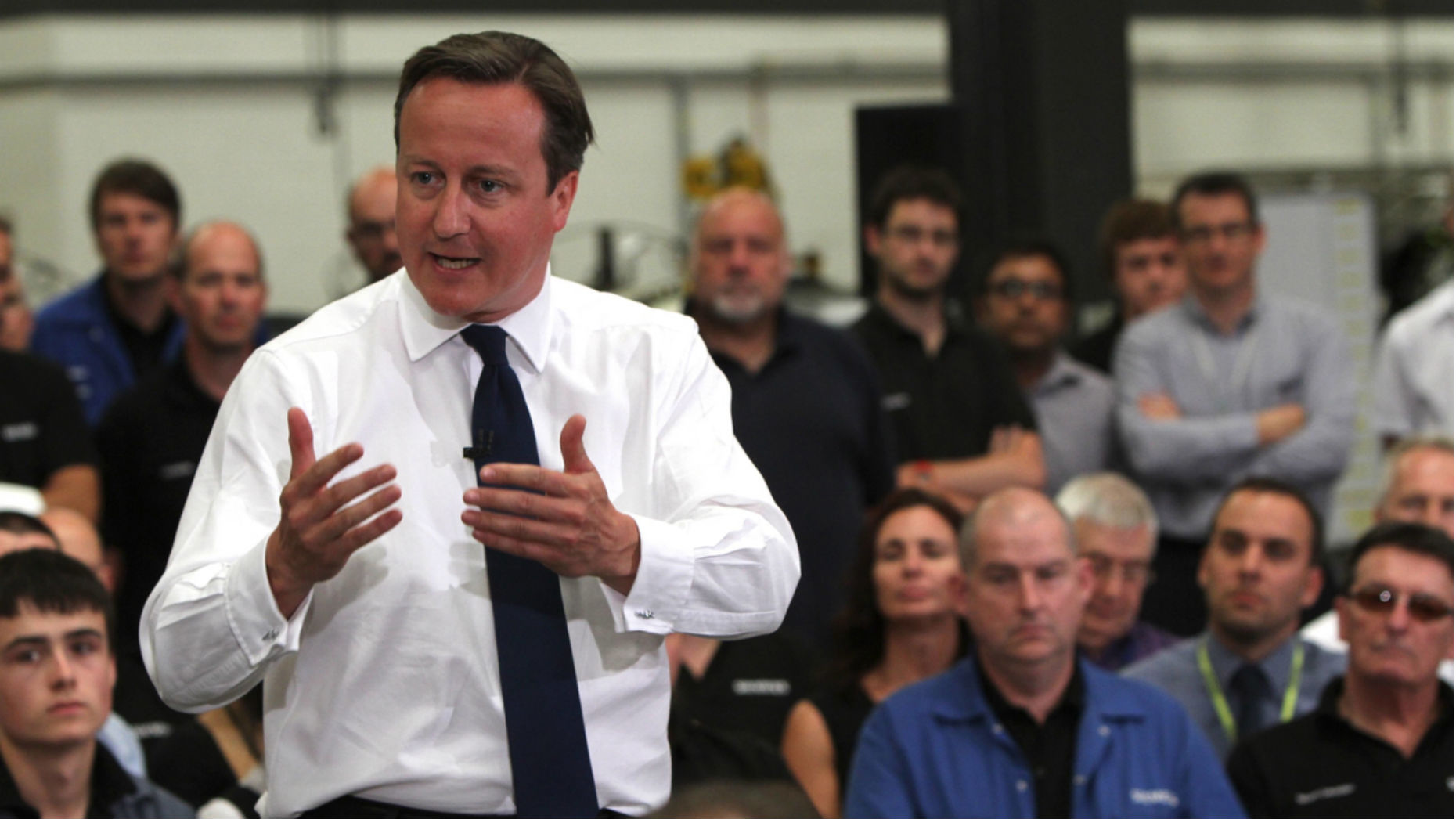 Prime Minister David Cameron visited Siemens on Tuesday, July 16, to answer questions and discuss debates such as education and apprenticeships.
Over 200 members of staff, both apprentices and senior members attended the Q&A session, where he answered questions on the economy, NHS and Britain's manufacturing businesses.
As part of a nationwide tour of the country's major businesses, the PM stated that more must be done to teach children about alternative education and career paths.
"Siemens have been excellent in taking on apprenticeships over the past few years, something that is good for businesses of course but more importantly it is beneficial to the country," he said.
"But I feel we need to do more — businesses and manufacturing companies need to do more — in teaching and informing students and young people of the options that lay ahead for them."
The Lincoln Siemens branch already hosts 90 apprenticeships, but while praising the company, Cameron insisted that schools and businesses should help each other in providing students with all the information about alternatives to Higher Education or A Levels.
"It is encouraging to see so many apprentices working here especially female apprentices and future female engineers.
"One thing that struck me when speaking to some of them, is that they either heard about working here through friends or colleagues as opposed to school.
"All businesses should enterprise more, get into schools and teach students about what they can do. It doesn't have to be Higher Education and A Levels, apprenticeships are available at 16 and then even more at 18.
"The UTC (University Technical College) and apprenticeships like those offered here are vital towards helping rebuild the economy and I strongly encourage these businesses to do all they can in schools."
David Lewis, head of manufacturing at Siemens gas turbine plant said:
"It was great to see the Prime Minister visiting our site and to have the opportunity to raise some of the issues that employees feel are important to themselves and their families, the business and local community.
"We have worked hard to create a successful business and a large part of this is down to our employees as well as the decisions we have made to invest in our infrastructure and skills and training."