August 2, 2013 5.07 pm
This story is over 123 months old
East Midland Ambulance Service boss quits job
Departure: The CEO of East Midlands Ambulance Service is stepping down from the role, after controversial proposals to restructure the service.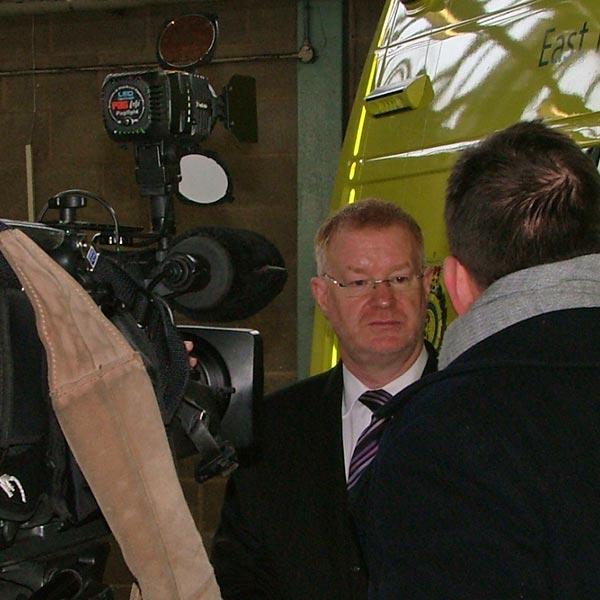 Phil Milligan, the Chief Executive of the East Midlands Ambulance Service NHS Trust, is leaving the role after two years.
His departure comes only weeks after plans to restructure the ambulance service have been met with strong opposition from Lincolnshire politicians, and the service was also fined millions for the third year in a row after it failed to meet target response times.
He will be temporarily replaced by Director of Finance and Performance, Jon Sargeant, until a successor is appointed.
Phil Milligan said: "I joined EMAS to make a difference. With the plans in place and progress made I am proud to leave EMAS in a much stronger position.
"I am looking forward to spending more time with my family; the role of Chief Executive has been very demanding and has required very long hours to make the progress necessary.
"It is time for me to take a back seat for a while and to leave the driving to someone else. Clinical care and overall response times are the best they have been for some time thanks to the 'Being the Best' programme.
"I'd like to thank my colleagues at EMAS for their support and hard work in continuing to deliver this important change programme."
Jon Towler, Chairman of the EMAS Board said: "Phil led the organisation through a time of significant change.
"He leaves EMAS in a considerably better shape and with a clear plan for the future. The whole board extends its thanks for the improvements made and wishes him well for the future."
The Being the Best proposals, which would add super hubs and community stations in Lincolnshire, were looked over by the Lincolnshire Health Scrutiny Committee, who referred it to the secretary of state for health, Jeremy Hunt.
This has since been forwarded to the Independent Reconfiguration Panel (IRP) for an initial assessment.
According to Councillor Christine Talbot, Chairman of the Health Scrutiny Committee for Lincolnshire, the consultation for the idea is "flawed", with key parties "not invited to comment, new options not consulted on, and both public and stakeholder events poorly attended."
Milligan has worked within the NHS for more than 30 years. He first joined the service in 1981 as a nurse in the Midlands, then took on senior roles in both the NHS and private healthcare sectors.