New Lincoln Art and Design School opens to staff
Nearly there: The university's current building project for the Art and Design faculty is almost complete.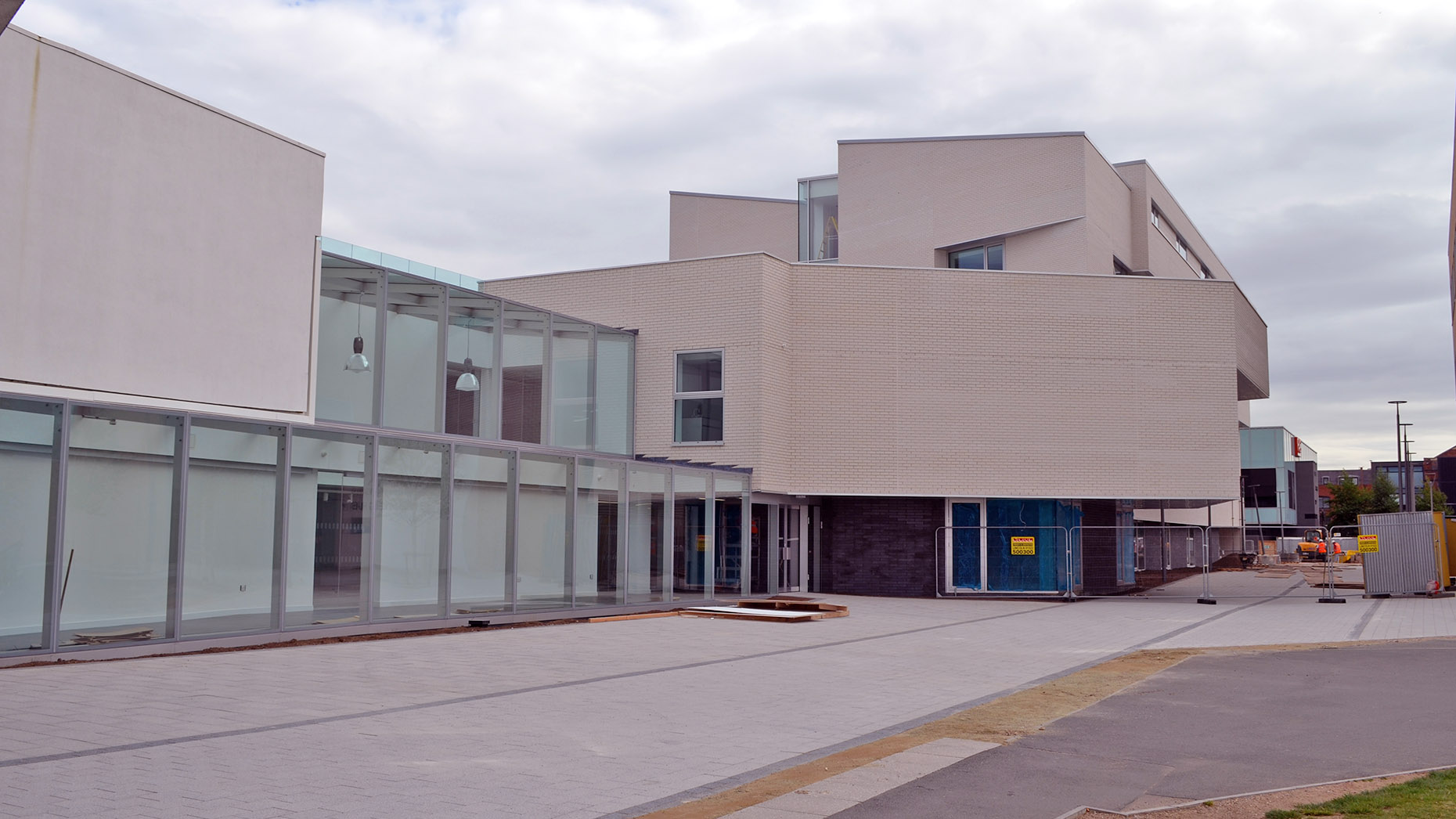 The new University of Lincoln building, which will house the School of Art and Design, is now open to staff and students.
The Art, Architecture and Design (ADD) extension building is almost complete, with minor building work still happening around the site.
However staff and some students are permitted to begin moving into the building with small works are completed, provided they wear ID tags at all times.
The ADD project began in August 2012, behind the new Engineering Hub on the Brayford campus, with the aim to be ready for the September 2013 intake.
The four-storey building hold classrooms, seminar spaces, open plan studios, smaller studios, computer suites and office space.
The extension will house over 60 staff and 1,000 students. The building is the largest on campus, with an area of 12,500 square metres.
University of Lincoln spokesman Ian Richards said: "We are delighted that construction of our new School of Art and Design has been completed, ready for the start of the new academic year.
"This spectacular four-storey building represents the single biggest construction project in the University's history and will become the new base for around 60 academic staff and 1,000 students.
"With classrooms, seminar spaces, studios and ICT suites, equipped with very latest equipment and technology, we are sure our new undergraduates and returning students will enjoy the fantastic new facilities."