August 21, 2013 11.20 am
This story is over 123 months old
Silver medals for Lincolnshire Fire & Rescue at sports event
Double win: A Lincoln Fire and Rescue employee won two badminton medals at an annual international sporting event.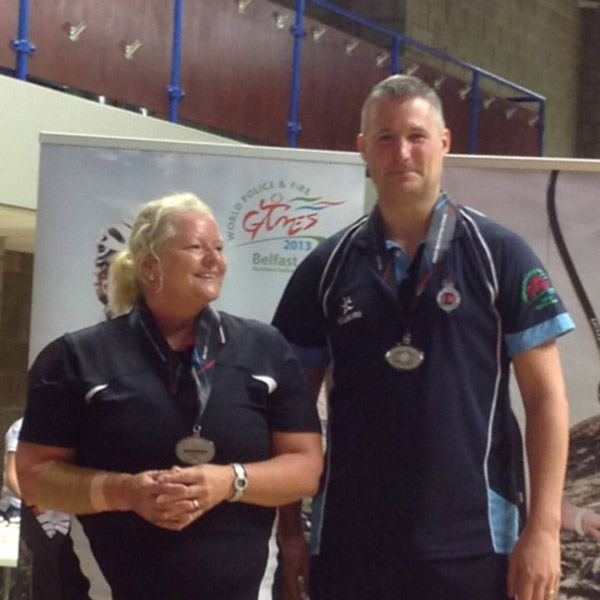 An employee from Lincolnshire Fire and Rescue in Lincoln has won two silver medals in the World Fire and Police Games (WFPG).
The World Fire and Police Games is an annual event for over 7,000 serving and retired police, fire, prison and border security officers, featuring 56 kinds of sport.
Gill O'Leary, who works at Waddington Training Site, won the medals competing in the singles and doubles badminton events at the games, held this year in Belfast.
In the doubles, her teammate was Jonathan Moore, a prison officer in Northern Ireland.
O'Leary started plaing Badminton 32 years ago, and now plays for Westside and Cross O'Cliff Badminton Clubs in Lincoln and the Lincolnshire County Veterans.
She has worked at Lincolnshire Fire and Rescue for 16 years.
She said: "The atmosphere was fantastic; it was buzzing at the competition and at the Games Village in Belfast.
"I am looking forward to playing in Fairfax, Virginia in two years' time now."
Meanwhile, a firefighter from Gainsborough, Ken Baker, also won silver in the downhill mountain biking event.