Young engineers visit Lincoln UTC's first open day
First glimpse: A number of interested engineering hopefuls went to a taster session for the upcoming Lincoln University Technical College.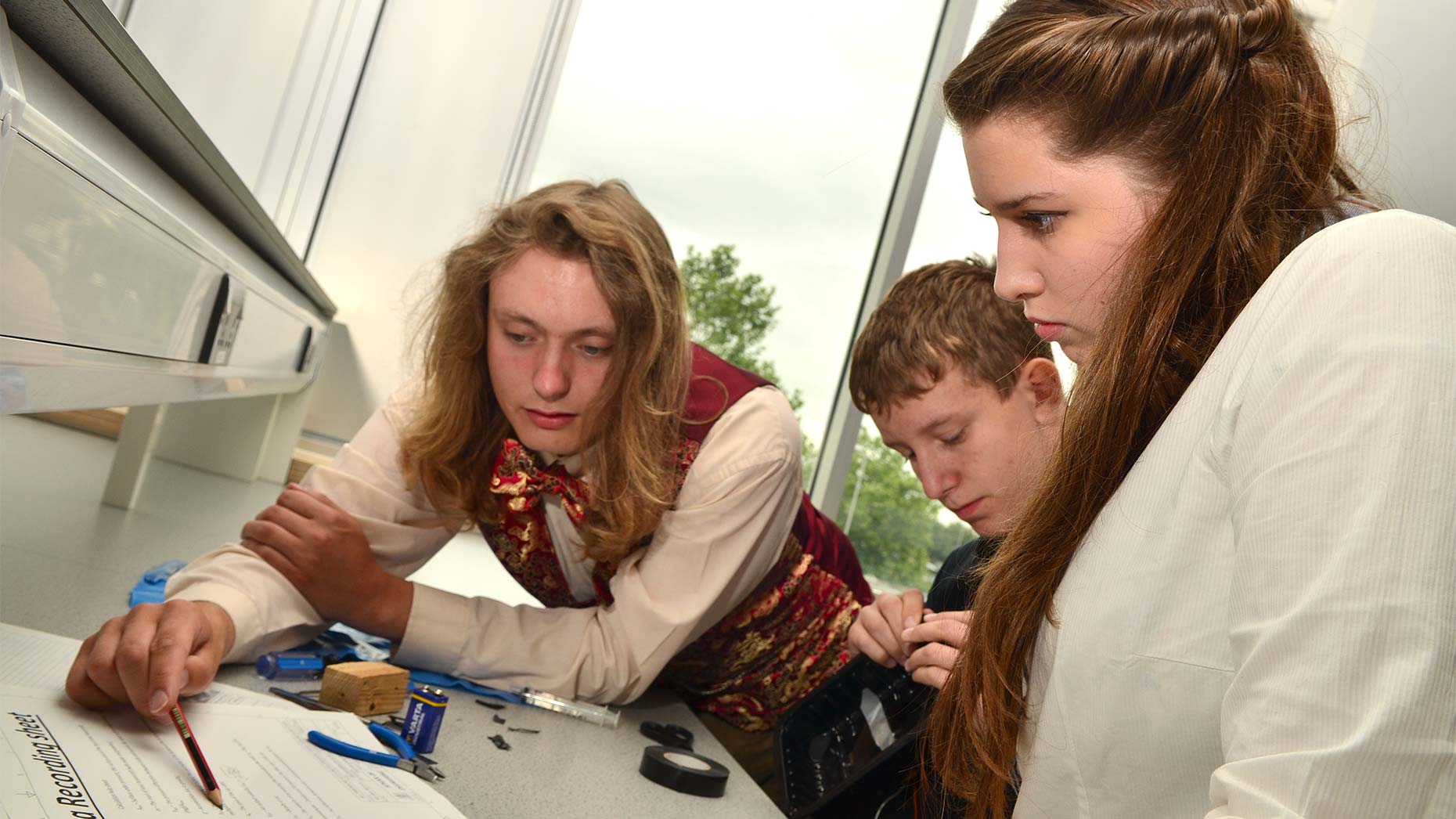 Lincolnshire's engineering potential were invited to an open day event at the University of Lincoln's Engineering Hub to get a feel of what to expect from the new University Technical College (UTC).
The University Technical College is the first of its kind in Lincoln, and offers students technical studies as well as delivering academic studies simultaneously.
The plans for the school on Lindum Hill within the Greestone Centre were approved by councillors on August 14, which will be ready for the first 2014 intake.
Parents and children attended the event, with parents meeting and greeting some of their children's future lecturers while students got together build a home made working hovercraft from food packaging.
Sam Rushby (14) from Lincoln, working with his younger brother Luke (10), wants to go into Motorsport engineering; "I just like the idea of engineering and I like cars so I'd love to do it. The UTC offers a lot more opportunities that aren't available in other parts of Lincoln."
Closing the gender gap
A recent study found that men in the UK are six times more likely to work in science or engineering careers than women, prompting the University of Lincoln to tackle the issue.
Katie Bruck-Muir (15) attended the open day event and spoke of a desire to pursue a career in science studies with the possibility of engineering; "I'm interested in the science and maths aspect of it all and I'm alright at engineering.
"I come from an engineering based family, so it makes sense to go down that route.
"Events like today are great because you learn what they do here and it shows it's a good option, as it's different from other colleges and schools."
University Technical College Principal, Rona Mackenzie, was also on hand to talk to parents and students about what their children can expect should they apply to the College.
"Rather than learning those practical skills at a school, students here at the UTC will be learning both their academic and technical skills in a work place environment as well as how to apply them to the working world," she said.
On the subject of the gender imbalance in science and engineering studies, Mackenzie feels that there is a definite need to tackle this inequality and benefit both female engineers and Lincoln businesses as a whole:
"It's really important that that gender balance is there and we promote girls into these subjects and courses.
"It's interesting today because out of all the students who've attended the event today, half of them are girls so that just shows the level of interest across the county and it's my job to keep driving towards striking that balance."
She added: "This is the first student event for the college and really the first opportunity to meet our students. They come in today and have a tour of the Hub and the university. I've had a chance to speak to the parents and explain what we will offer students.
"What's amazing is that most of the students who have walked out of those doors today have already decided that this is where they will be coming in the future. There's actually one student in the other room filling in an application form as we speak."