Q&A: Libraries and Lincolnshire Co-op
Your questions answered: Following a series of questions from campaigners, The Lincolnite finds out the answers to all your questions.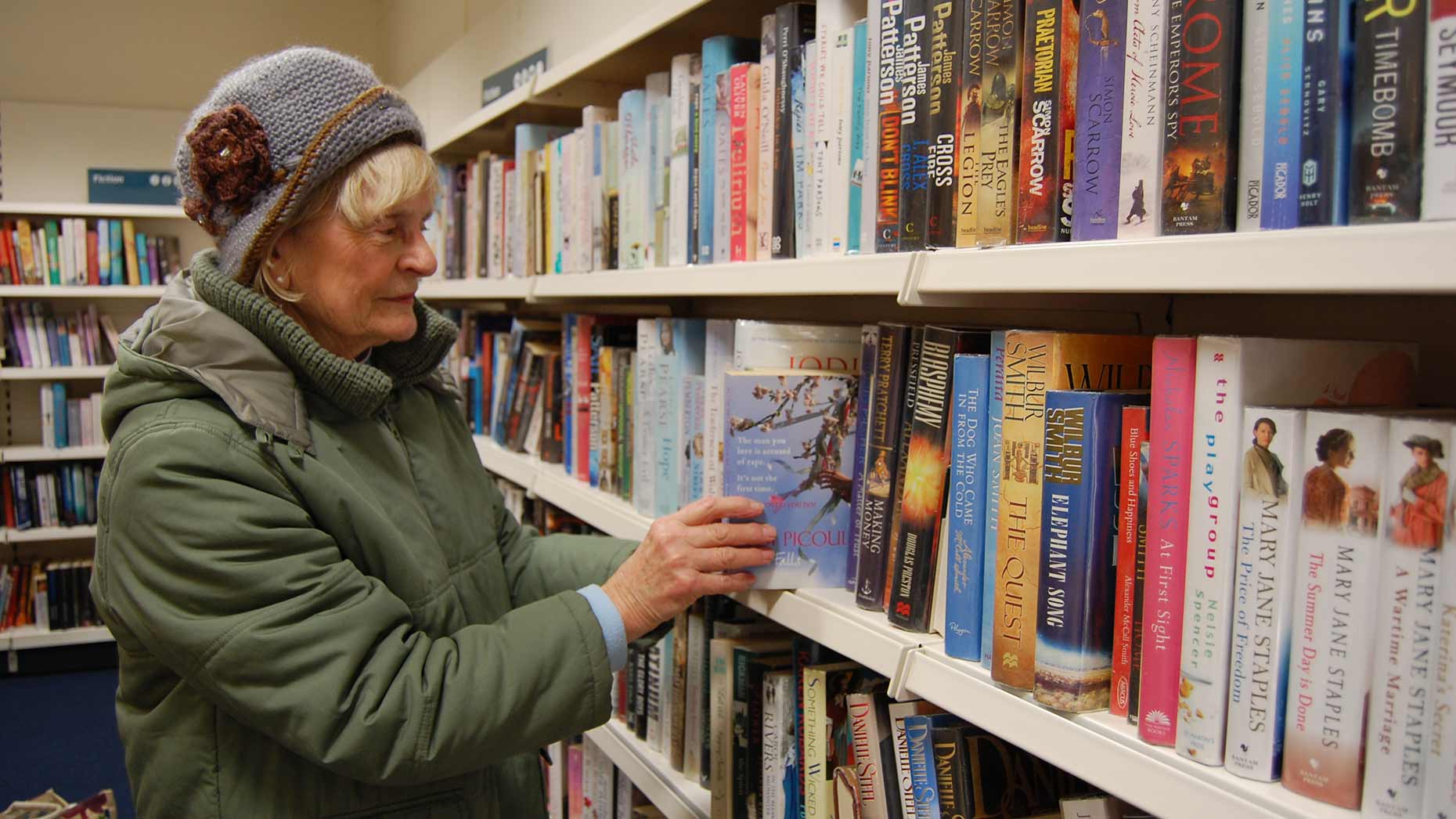 Campaigners opposing plans to close two thirds of county libraries to save £2 million have expressed caution over Lincolnshire Co-operative's offer to save six of the libraries under threat.
Co-op currently runs a library service in Waddington with the help of a team of volunteers. The library shares a space with its pharmacy.
The six libraries Co-op would take over are those in Welton, Boultham in Lincoln, Nettleham, Cherry Willingham and Spilsby.
Co-op Chief Executive Ursula Lidbetter said: "Public services are under threat because of significantly reduced budgets.
"As a co-op, we try to provide services that benefit our members. We believe that library services are important and that's why we want to work with local people and the County Council to come up with workable solutions to keep our libraries open.
"We actually opened Lincoln's first library for our members in 1873 so this is something that connects with our heritage.
"The service in Waddington has had positive feedback and that's why we feel we can help a number of communities ensure that library services are sustained, whether it's through our suggestions or different ideas from other groups in those areas.
"In some cases, our ideas would enable us to improve our services too. For example, our foodstore in Cherry Willingham and our pharmacy in Nettleham could both benefit from additional space.
"However, our proposals are also about sustaining community services and we'd be happy to talk to other groups in those areas about different ways these libraries could be saved – whether we were involved or not."
Despite its good intentions, Save Lincs Libraries campaigners believe the Co-op may not provide services matching the current level and had a series of questions on the offer. The Lincolnite has put those questions to Lincolnshire Co-op and Lincolnshire County Council (LCC):
Q&A: Your questions answered
Will the Co-op be paid by the council to take care of the libraries, and how long for?
Co-op: Lincolnshire Co-op would get exactly the same support package as any other community group/organisation which wanted to take on the running of a library.
This would be £5,167 per annum for running costs and a capital grant of up to £15,000 per library to pay for any physical work that needed to be done.
This would not be enough to run these libraries in their current form, that's why Lincolnshire Co-op's proposals combine community services under one roof.
LCC: Lincolnshire Co-op will be offered the same support package as community groups. The county council will continue to provide financial support for four years (until 2018), after which the arrangement will be reviewed.
What happens if the Co-op decides after the agreement expires that it hasn't worked for them?
Co-op: Lincolnshire Co-op's proposals would all see the libraries being run alongside a current service such as a pharmacy or a foodstore which we would hope would make them sustainable in the long-term.
LCC: Like all other agreements which exist at that time, the level of usage and feedback received would be reviewed and a decision about the level of future provision taken.
Will sufficient space be maintained for community events and library clubs to congregate?
Co-op: As these are just ideas, layouts for each site have not been decided and would depend on a range of factors – for example, would there be any other groups such as a parish council getting involved and would they require space as well?
If Lincolnshire Co-op's ideas went ahead, it is hoped that each library could feature the same facilities as Waddington Library including computers and a seating area. However, there isn't space in that library for community events or for library groups to congregate.
LCC: This will depend on the space available in individual buildings.
What will happen to local interest materials? Can the Co-op guarantee to maintain space for a wide breadth of literature and study material in these premises?
Co-op: Decisions on what books and materials are available in libraries taken on by the community will be made by Lincolnshire County Council.
In Waddington Library, there is a variety of books on offer and users can order in titles to pick up and borrow them.
LCC: The offer of 4,000 items of stock will be considered in the same way as  all other Tier 3 agreements, and will contain a range of adult and children's fiction and non-fiction. Local history material will be retained within the collections.
Will there be computers so people can get online, and people trained to use them to help the public find information, apply for jobs, download forms, register with websites etc?
Co-op: It's hoped that each library would have a computer available for people to use.
Volunteers are trained by Lincolnshire County Council in a range of topics, including data protection and the library system.
LCC: If any group or organisation wishing to run a Tier 3 facility would like to offer computers and/Internet access, we will support them in doing so. This will include help accessing training.
How would people feel about library users being able to overhear when they collect prescriptions and have confidential conversations with the pharmacy?
Co-op: Each of our pharmacies has a consultation room where people can have private conversations with the pharmacist or staff. These are easily accessible.
Depending on the layout, we could also look into other options such as screened areas.
The dispensing area, where the prescriptions are made up, is behind the pharmacy counter and is screened so neither pharmacy customers nor library users could see that work taking place.
Since we started running Waddington Library nine months ago, we have only received one written complaint from a pharmacy customer and it was not about confidentiality.
LCC: Volunteers have been helping deliver library services in Lincolnshire for a number of years, and there have been no issues around access to personal data during this time.
If volunteers are to work with children or vulnerable adults, will they be CRB checked?
LCC: Volunteers are, and will continue to be, subject to the same risk assessment process as staff. The Criminal Records Bureau (CRB) was replaced by the Disclosure and Baring Service (DBS) on 1 December 2012. Where the need for DBS checks is identified, they will be undertaken, but the vast majority of staff and volunteers do not require DBS checks.
Will this suggestion from the Co-op stop consideration of other suggestions already made to the County Council's 'consultation' process, such as an amalgamation with other Library Authorities, which would keep the library service as a public run body with a county-wide remit and a saving of money at a high management level and a saving of support services?
LCC: No final decision will be made until after the consultation period has finished. All suggestions, including the offer of support from Lincolnshire Co-op, will be taken into consideration in drawing up final proposals for the service.
Lincolnshire Co-op's idea for libraries takeover
Welton: Lincolnshire Co-op owns the library building which is leased to the County Council. The Society's Welton Pharmacy is next door. The building could be reconfigured to combine the two services.
Nettleham: The Society's Nettleham Pharmacy, which would benefit from more space as it is a popular village service, could relocate to the current library building. The two services could then operate side-by-side.
Boultham, Lincoln: The Moorland Avenue Pharmacy could be relocated to the library building, which is by the local doctors so would be more convenient for patients. The two services could then operate alongside each other.
Cherry Willingham: Lincolnshire Co-op could build a new foodstore on the current library site. The library could then relocate to the current foodstore site on The Parade. It could be run by a community group or by Lincolnshire Co-op.
If it was to be run by Lincolnshire Co-op, the Society's pharmacy would also relocate to the former foodstore site and would be run as a joint service.
Spilsby: Unused space in the warehouse area of Lincolnshire Co-op's foodstore could be utilised to provide a library.