September 27, 2013 9.48 am
This story is over 99 months old
Lincoln nurses get ready to pose for charity calendar
Calendar girls: Lincoln nurses get ready to pose for a charity calendar in aid of a children's brain tumour awareness charity campaign.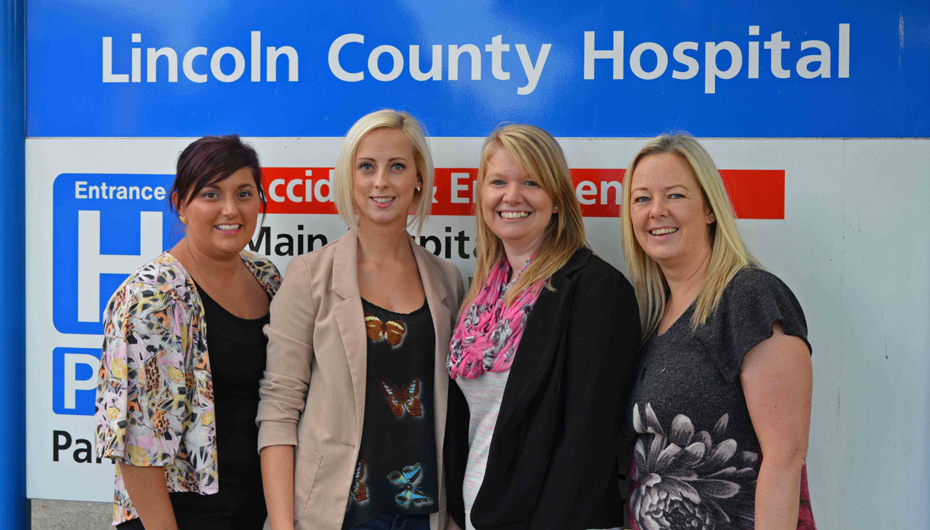 Nurses from the Lincoln County Hospital A&E department are gearing up to pose for a 1940s farm girls-style calendar for charity.
The project will raise money for HeadSmart, the brain tumour awareness campaign run by The Brain Tumour Charity for children and young people.
The group of 7 nurses aged between 25 and 44 will gather on October 13 for the photo shoot on Rand Farm Park. The shoot has been organised with the support of local sponsors and photographer Karl Abbott from PinPoint Media.
Posing for the camera will be Stacey Johnson (33), Laura Buntin (26), Sharon Johnston (44), Laura Anderson (34), Stacey Lawson (26), Francesca Williams (26), and Amy Morgan (34).
Stacey Johnson and Laura Buntin decided to get the girls involved in the cause that had struck a chord: "We are all very excited about the photo shoot in particular, but most importantly about raising lots of money for HeadSmart", said Stacey.
"We are all aware of the good work of the charity and were inspired by the facebook page Claudia's Cause", Stacey explained.
Sharon Johnston said: "We see a lot of people come through our doors with the symptoms and also somebody that we used to work with has got a brain tumour, so we are quite keen that research and information gets out there to help the folk who suffer."
The calendars will cost £8 and can be purchased via the girls' facebook page Girls on the Farm and at various local shops and business'.
A few Lincoln businesses have already signed up to take part in the calendar sales such as Posh Dogz on Allenby Road and Rase Vetinary Surgary in Market Rasen.
The group are still looking for Lincoln shops and businesses wishing to take part in the sales process or sponsor the project.
If you are interested in taking part or would like more information, you can contact Stacey Johnson on [email protected]
The HeadSmart campaign aims to reduce the time is takes to diagnose brain tumours in the UK. Reducing this reaction time should reduce the long-term disability that many children and young people diagnosed with brain tumours currently experience.
Anyone wishing to donate online to the cause can do so via the Stacey's Girls on the Farm Just Giving webpage.