September 20, 2013 1.09 pm
This story is over 99 months old
Residents' knowledge wanted for Lincoln Ambassadors scheme
Lincoln ambassadors: Residents are being encouraged to use the knowledge of the area and sign up for a new scheme.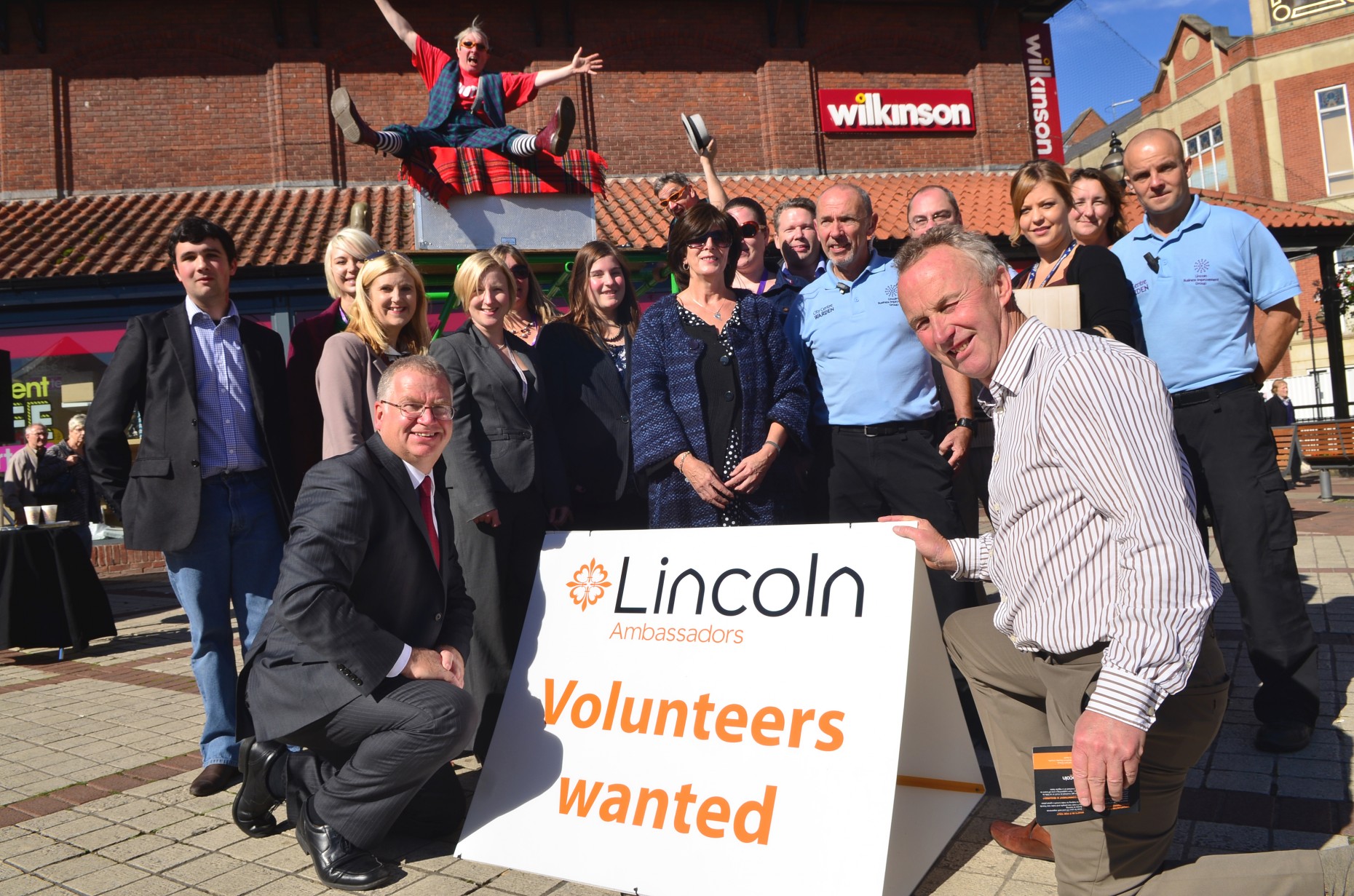 Lincoln residents are invited to sign up for a new volunteer program to promote the city.
The Lincoln Ambassadors Scheme, launched by the Lincoln BIG, calls upon members of the public to share their knowledge and skills, and offers them the opportunity to play a part in popular attractions and events.
The launch, held in City Square, saw Chief Executive Matt Corrigan encourage volunteers to consider a number of different roles and commitments.
"We hope to create a pool of enthusiastic volunteers, who have good knowledge, a desire to help others and a real passion to share their love of Lincoln with visitors", said Corrigan.
"In return for their participation, Lincoln BIG can offer relevant training and paid expenses.
"This is a great way for individuals to get out and meet new people and gain a real sense of achievement in making a difference and improving the visitor experience in Lincoln."
James Baggley (44) volunteered to set up the ambassador scheme. He said: "We hope that the launch today really helps to publicise this brilliant opportunity for residents.
"I volunteered because I wanted to do something positive for Lincoln. I moved here three years ago and I think it's just such an interesting place.
"It's good to attract people to the city and we should do everything we can to make visiting Lincoln an even better experience."
Director of Marketing at the University of Lincoln Elly Sample added: "Lincoln BIG makes a massive impact on the city as a whole. It does a huge number of things and is the unsung hero of Lincoln I think.
"Lincoln residents are really passionate about the city and this is a real chance for people to get involved.
"This is one of the only cities where a scheme like this would really work. How often do you visit a city and find local people there to welcome you?"
Those wishing to get involved in the Lincoln Ambassadors Scheme, or find out more about volunteer roles, should visit Lincolnbig.co.uk or email James Baggley at [email protected]