September 3, 2013 6.06 pm
This story is over 122 months old
University of Lincoln students graduate
Rising stars: Thousands of Lincoln students will receive their degrees this week at various University of Lincoln ceremonies.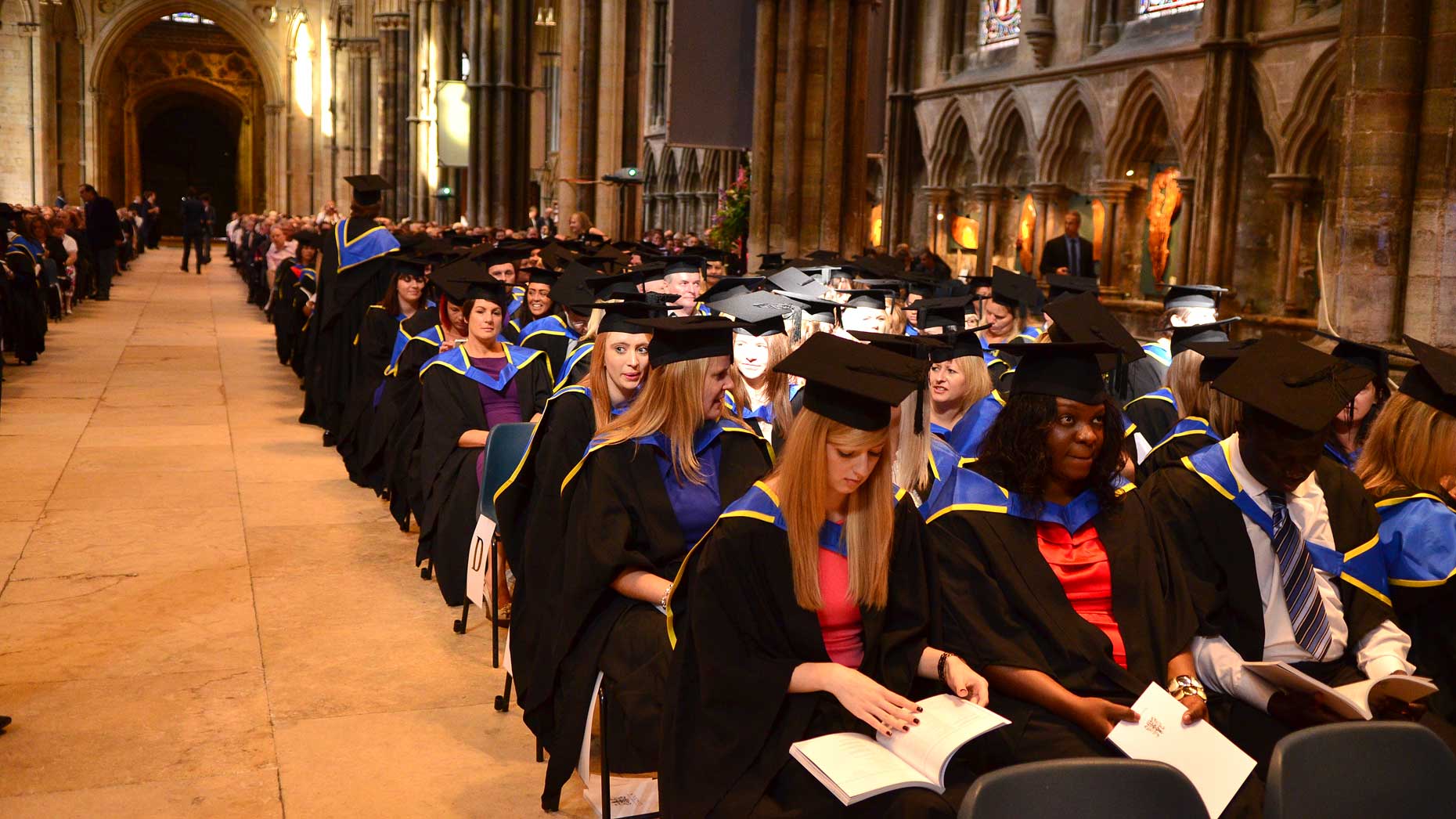 Thousands of students are gathering around Castle Hill this week for the University of Lincoln graduation ceremonies.
This is the biggest ever graduation week the university has run, with over 3,000 students graduating this week, including the first cohort of bachelor's degree students from the new School of Engineering.
Alongside the graduands receiving degrees are a number of famous faces. They will receive a honorary degree in recognition of their contributions to their respective fields.
These include award-winning journalist John Sergeant, former Metropolitan Police Commissioner Lord Blair, Chief Executive of the British Library Roly Keating, architectural historian Anne Coltman OBE, organist at Lincoln Cathedral Colin Walsh, and Graham Secker, Pro Chancellor at the University of Lincoln.
At the graduation ceremony on Tusday, John Sergeant said: "Here I am, an Honorary Doctor of Letters at the University of Lincoln. What an honour. It's a much more exciting and interesting world these students are going out into than it was when I was their age.
"I would say the golden age is not over, it's at their feet."
Lord Ian Blair added: "I am thrilled to be receiving an honorary doctorate from the University of Lincoln. I have visited Lincoln many times, and the Cathedral is a wonderful place to graduate."