October 17, 2013 9.36 am
This story is over 121 months old
Lincoln Royal Mail staff to strike over pay dispute
Strike action: Staff at Royal Mail are likely to go on strike next month, meaning a service delay for one day.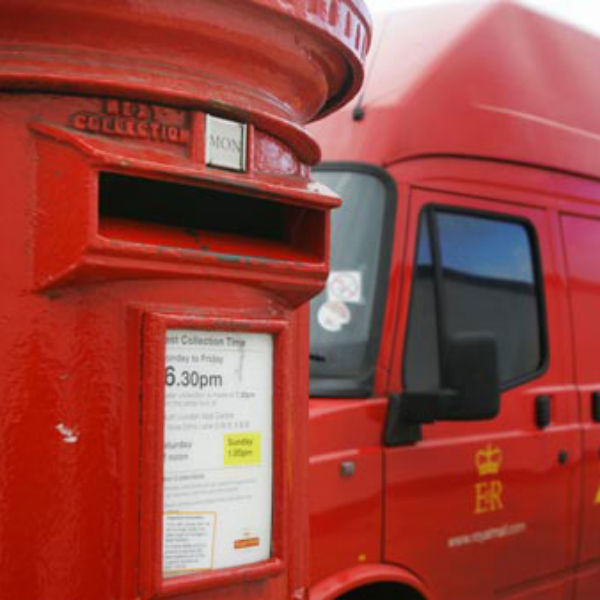 Royal Mail employees in Lincoln will strike next month as part of a dispute over pay, following the company floating on the stock market.
Royal Mail staff across the country, who are members of the Communication Workers Union, voted four to one in favour of strike action on October 16.
The day-long strike is planned to take place on November 4, if no agreement is made before the date.
The union is also doing a second ballot to boycott other couriers' mail, and further action could take place if a suitable agreement isn't made after November.
The action will take place due to staff wanting to protect their jobs and terms and conditions, and secure a pay rise.
The concerns over pay came to light after government decided to place Royal Mail Group onto the stock market.
Dave Ward, CWU Deputy General Secretary, said: "Postal workers have spoken very clearly that they care about their jobs, terms and conditions far more than they care about shares.
"The stakes have become much higher for postal workers since privatisation making this ballot more important than ever. Postal workers will not be the people who pay for the profits of private operators and faceless shareholders.
"We have said from the beginning that we want an agreement and we still do. The question now is whether this privatised Royal Mail still wants an agreement.
"What we want is a groundbreaking, long term, legally binding agreement that not only protects postal workers' job security, pay and pensions – but will also determine the strategy, principles and values of how the Royal Mail Group will operate as a private entity.
"This means there will be no further breakup of the company, no franchising of individual offices or delivery rounds, no introduction of a cheaper workforce on two-tier terms and conditions and no part time industry.
"It will mean – regardless of who owns Royal Mail – this company will not be able to enter the race to the bottom and replicate the employment practices and service standards of their competitors."
Royal Mail issued a statement, saying that they are disappointed with the CWU's decision, but are already proposing an agreement with staff and the union.
The postal company is offering a three-year deal for on pay and protections for frontline Royal Mail employees, plus an 8.6% increase in pay, allowance and overtime payments over three years. An additional £300 lump sum in year one (pro-rata for part timers) is also on offer as part of the proposed agreement.
The statement said: "Royal Mail is very disappointed by the announcement that CWU members have voted in favour of taking industrial action in the ballot and that a strike day has been announced by the union.
"As part of the proposed agreement to its postmen and women, Royal Mail has offered an additional £300 lump sum in year one (pro-rata for part timers). We have already informed employees that the proposed criteria would include payment of this sum in December 2013 who work normally during any strike action.
"Any industrial action, or the possibility of disruption, is damaging to our business, especially in the run up to Christmas, our busiest time. We will do all that we can to protect our business and minimise the impact of any industrial action on our customers' mail.
"The three-year proposed deal on pay and protections applies to frontline operational Royal Mail employees only. Talks are on-going separately in Parcelforce Worldwide. The three-year agreement is currently under discussion with the CWU and is subject to contract."