October 30, 2013 4.42 pm
This story is over 120 months old
Lincoln students clean up Brayford Pool
Fishing for trolleys: A group of volunteer students gathered in an effort to clean the Brayford Pool in Lincoln, as part of Make a Difference Day.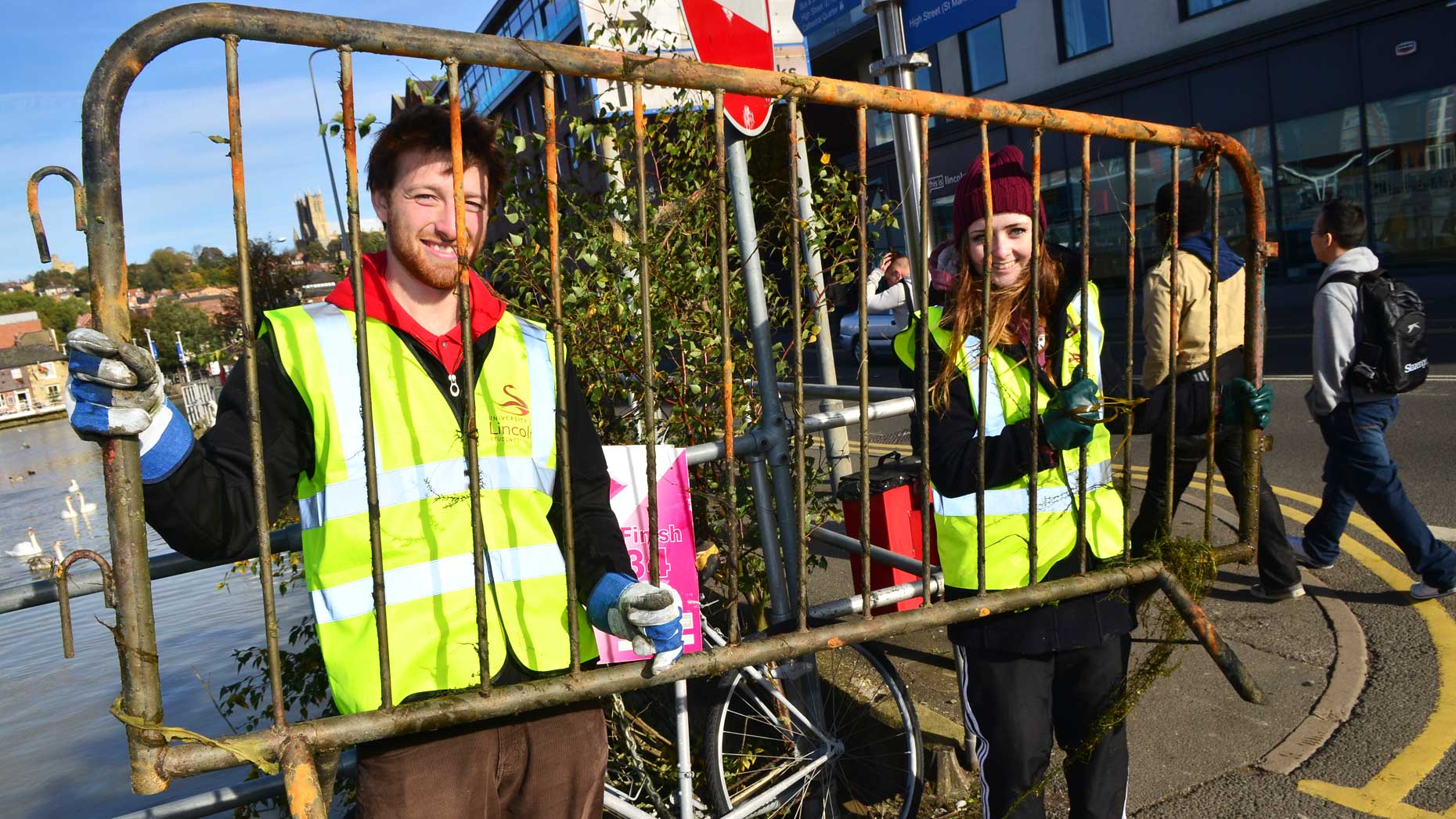 A group of 20 student volunteers gathered at Lincoln's Brayford Pool on October 30 in order to take part in a community clean up project.
The event was arranged by the University of Lincoln Students' Union, in association with national Make a Difference Day.
The group of helpers covered spots along the waters edge with heavy footfall, and recovered a number of shopping trolleys, a pram, bikes, road signs, a skate board and other precarious garments.
Vice President of Activities at the Students' Union Joe Burt (23) said: "I really think community projects are essential.
"We recently did a litter pick in the West End and within 15 minutes of beginning the mission we even had councillors tweeting about how great it was that students were getting involved.
"Through this, we are also hoping to change that stigma that students are just 'messy'. This is our positive retaliation and give-back. Hopefully it's working."
This year, the Students' Union started a programme of Community Action Days, which they say was largely in response to students' requests to be more involved in their local community. Future projects include a 'makeover' of Hartsholme Cricket Club and another local litter pick.
Volunteer Coordinator at the SU Jane Kilby said: "We are all about providing students with the opportunity to volunteer in all sorts of different ways.
"As it's Make a Difference Day today we chose to do something that was close to the university campus.
"It's great because Brayford Pool is such an important part of the city and its residents."
Chloe Gilbert (19) is a second year nursing student at the University of Lincoln, who took part in the activity.
She said: "This has been a fantastic opportunity to build my experience, especially with the lack of jobs nowadays. Meeting new people has also been great fun.
"Hopefully people will see what we are doing and realise that we are not all bad. After Freshers Week we were probably thought of as noisy and messy, but some of us do care."