Firefighter plea for volunteers to safeguard Waddington station
Volunteers wanted: A nearby village is hoping for more residents to come forward and become firefighters to maintain staffing levels at the station.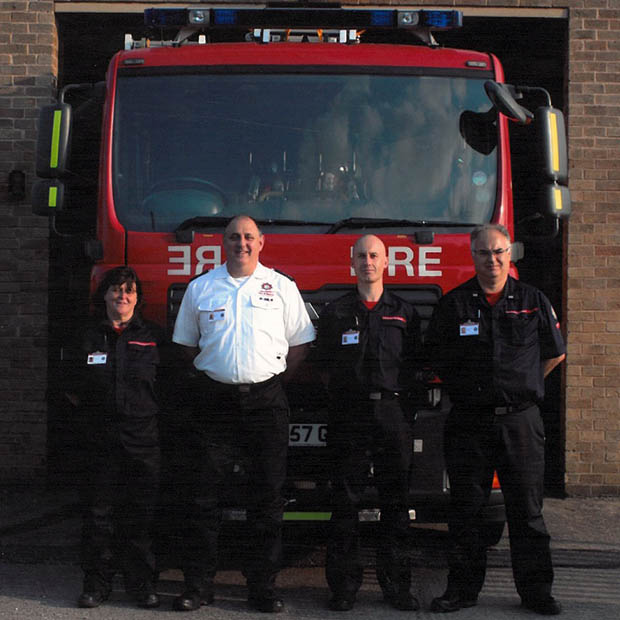 A firefighter in a Lincoln village is asking local residents to volunteer as firefighters to safeguard the future of the Waddington station.
Mark Jones (44) from Waddington, works for Siemens Lincoln, but has served for the last 18 years as an on-call (retained) firefighter for the village.
However, due to the uncertain future of the station because of low staffing, he is asking others to get involved.
During his time on call, Mark Jones has attended house fires, road traffic collisions and animal rescues in the Waddington area.
He said: "It was a lifelong dream to become a firefighter.
"I've always been interested in fire engines and the work firefighters do, so I thought volunteering as a retained firefighter at the Waddington station was a perfect opportunity to pursue this interest and still have my career at Siemens.
"I would encourage anyone who has ever wanted to be a firefighter to get involved.
"It's a great job with lots of amazing opportunities. I've made some lifelong friends and had the privileged opportunity to give something back to my local community.
"We desperately need help at the station, so I'd like to encourage as many people as possible to get involved.
"At the moment, we are relying on crews from further afield to respond to fires and incidents in the Waddington area.
"This means that our response is not as quick as normal, therefore potentially increasing the danger to the public."
To find out more about becoming an on-call (retained) firefighter in Waddington, call Lincolnshire Fire & Rescue Recruitment on 0800 358 0204.
Alternatively, visit the open day at the Waddington Fire Station on Mere Road on October 12, between 10am and 3.30pm.