November 28, 2013 1.07 pm
This story is over 120 months old
Anti-mosque group plan second Lincoln protest
Second demo: The East Anglian Patriots have expressed interest in demonstrating in the city again in the new year.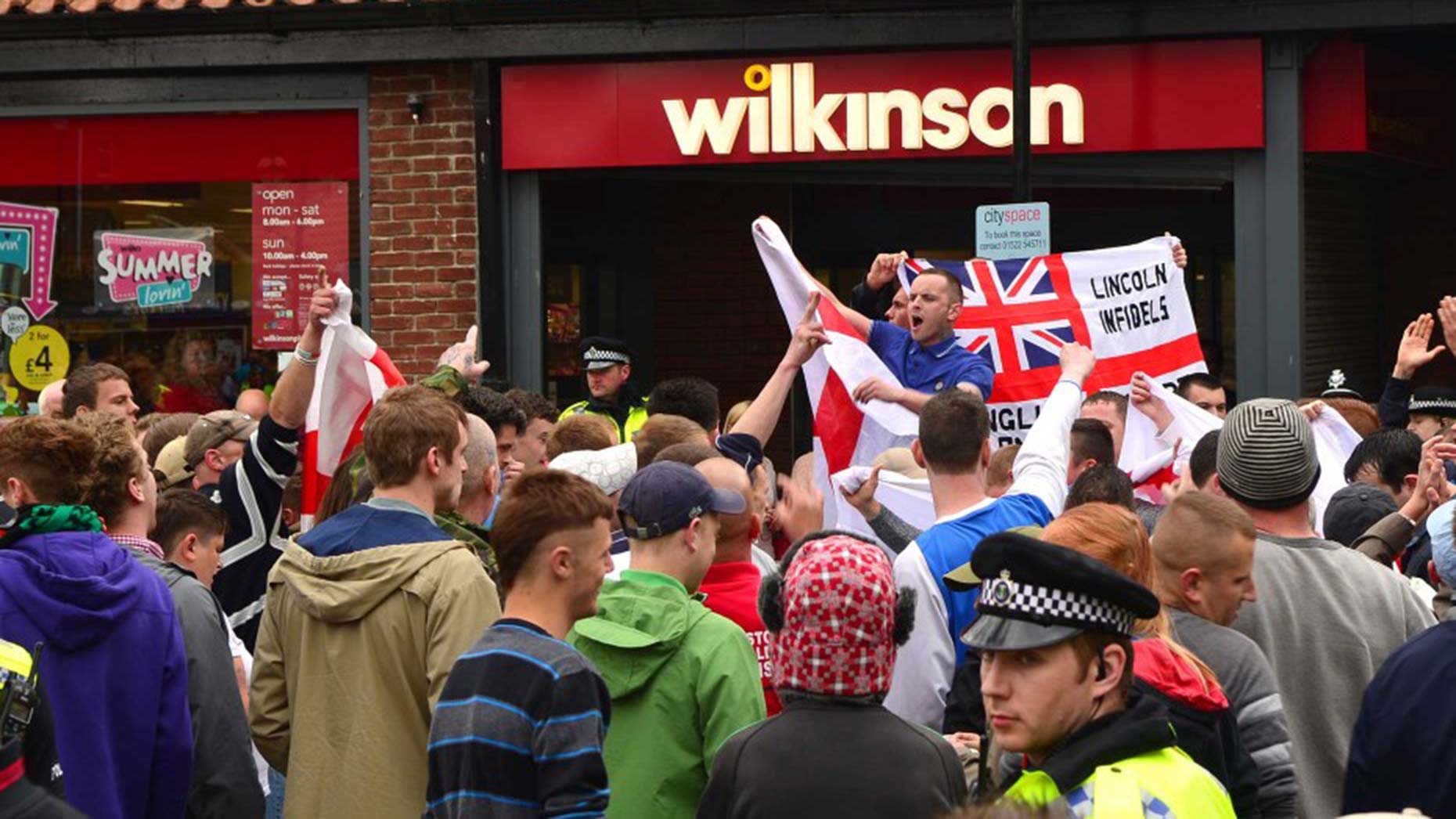 An anti-mosque group that held a demonstration in Lincoln City Centre earlier in the year have announced plans to return in the new year.
The East Anglian Patriots (EAP) previously held a demonstration in City Square against the approved plans to build a mosque on the old Boultham Park Dairy site.
This was met with an opposing demonstration in Cornhill by a variety of individuals and organisations.
However, EAP have since announced that it plans to make a return to the city on January 18.
According to the group's event page, speakers from the EAP, North West Infidels (NWI) and other groups are already confirmed.
Groups such as Lincoln Trade Union Congress (TUC) and Lincoln Against Racism and Fascism (LARF) are opposing the demonstration, believing such marches only cause more division with communities.
LARF was set up after the last demonstration during the summer to counter the far-right locally, with a broad group of anti-racism supporters.
Nick Parker, Secretary of Lincoln & District TUC, said: "Local trade unions are totally opposed to the far-right East Anglian Patriots group.
"The EAP and other groups like it whip up racism and division amongst local communities and seek to blame Muslims for the problems in our society.
"We call on people in Lincoln to focus on what unites us — the need for a society that can offer us all decent jobs, homes, and public services — and reject the racism and community division that the far-right has to offer."
A public meeting will be held by LARF in the next couple of weeks to bring people together who are interested in getting involved in the campaign.
Lincolnshire Police were made aware of the event by the EAP, who expressed their interest in a demonstration in January.
Lincolnshire Police said in a statement: "We are working with the City of Lincoln Council and other local partners to facilitate a peaceful protest, and also to minimise the impact on local residents and businesses.