November 14, 2013 3.15 pm
This story is over 120 months old
First look at Saxon sarcophagus uncovered at Lincoln Castle
The real thing: The team at Lincoln Castle have opened the lid of the stone coffin, finding an interesting discovery already.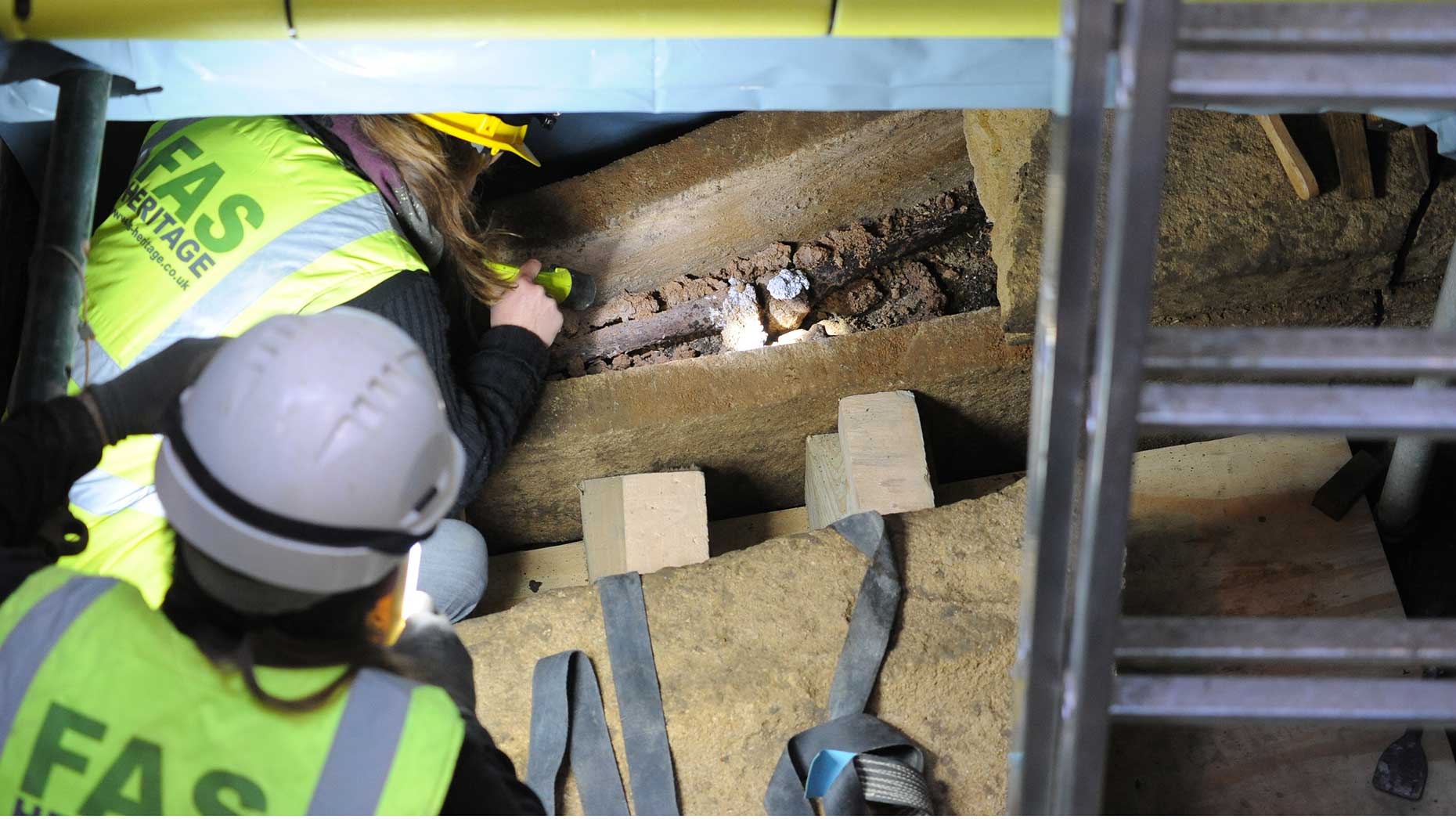 Archaeologists at Lincoln Castle have finally got a first glimpse into the Saxon sarcophagus they discovered earlier this year, revealing an interesting finding.
The team have been busy today, November 14, trying to recover the stone coffin found within the walls of an old church in the castle grounds, to see what could be inside.
The coffin, which is over 1,000 years old, is believed to be that of someone important, like a Saxon King.
The stone coffin was found three metres down from today's ground level, in a small area which was excavated for the construction of a lift shaft.
At around 1.30pm, the archaeologists began looking into the coffin, with the lid coming off in three pieces.
On opening the first piece of the lid, the team noticed the skeleton was wearing leather shoes.
This is highly unusual for the time, giving the team more belief that the skeleton is important.
Later update: Mary Powell, Programme Manager for Lincoln Castle Revealed project, said:
"The first step was to take a 3D scan of the coffin itself. Then we carefully opened it up to see what was inside.
"The body appeared to be wearing leather boots or shoes, which was usual for this period. This would suggest that it was someone of importance.
"Finding a sarcophagus from this period that's still undisturbed is extremely rare, so this discovery is of national significance.
"The next step will be to thoroughly analyse both the sarcophagus and the remains to learn as much as we can from it. This will undoubtedly increase what we know about Saxon Lincoln."