January 15, 2014 4.35 pm
This story is over 118 months old
Armed Forces minister visits drone control at RAF Waddington
Inside drone control, part 2: The Minister for the Armed Forces visited RAF Waddington to see for himself the UK drone control centre near Lincoln.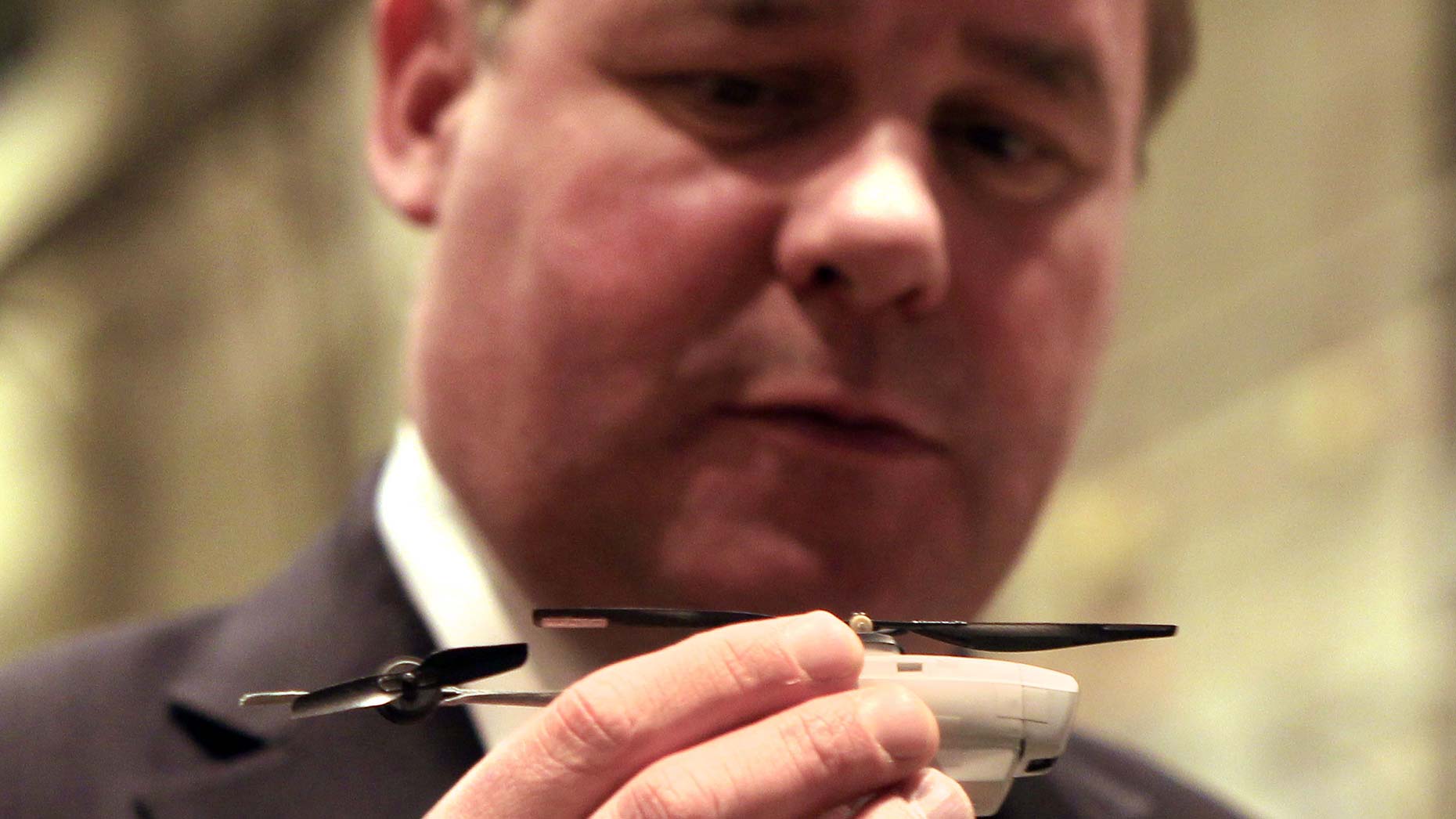 Minister for the Armed Forces Mark Francois visited RAF Waddington to see the full capabilities of the drone systems controlled from the base near Lincoln.
The minister spoke to operators of Navy, Army and RAF Unmanned Aerial Systems (UAS), including Scan Eagle, Desert Hawk and Reaper.
He also viewed the inside of a Reaper control cabin and was shown how the team control the aircraft with pilots, sensor operators and analysts working together to make decisions.
The visit was part of the Ministry of Defence drive to remove myths about the use of unmanned systems, and demonstrate the important role they play in supporting troops.
Ground troops who have served in Afghanistan also described to the minister how UAS provided them with life-saving support.
Mark Francois said: "Our remotely piloted systems provide lifesaving intelligence, reconnaissance and surveillance on operations as well as giving us the ability to strike precisely at those who pose a risk to our personnel and the people they are trying to protect.
"I was delighted to meet with and listen to the talented personnel who operate this capability.
"They deserve great credit for the work they do in saving the lives of our ground troops, our Afghan and international colleagues, and Afghan civilians."
Air Vice-Marshal Philip Osborn, Joint Force Command Capability Director, added: "The UK's unmanned aerial systems provide UK and allied forces with persistent surveillance of enemy positions without putting their lives at unnecessary risk.
"In today's operational environment, they are still used predominantly in surveillance and reconnaissance roles.
"When precision strike capability is required by ground commanders, this is always in accordance with International Humanitarian Law and governed by the same strict rules of engagement as those governing manned aircraft."
The visit is the second in recent weeks undertaken by a government official, with Defence Secretary Philip Hammond also taking a look at the drone control centre at RAF Waddington in December.
In 2013, there has been an anti-drone march in Lincoln, and also trespassing by campaigners at the station.