January 22, 2014 2.43 pm
This story is over 118 months old
Lincoln graduation ceremonies celebrate bright future
Bright futures: More than 500 students gathered at Lincoln Cathedral today, to celebrate their graduation from the University of Lincoln.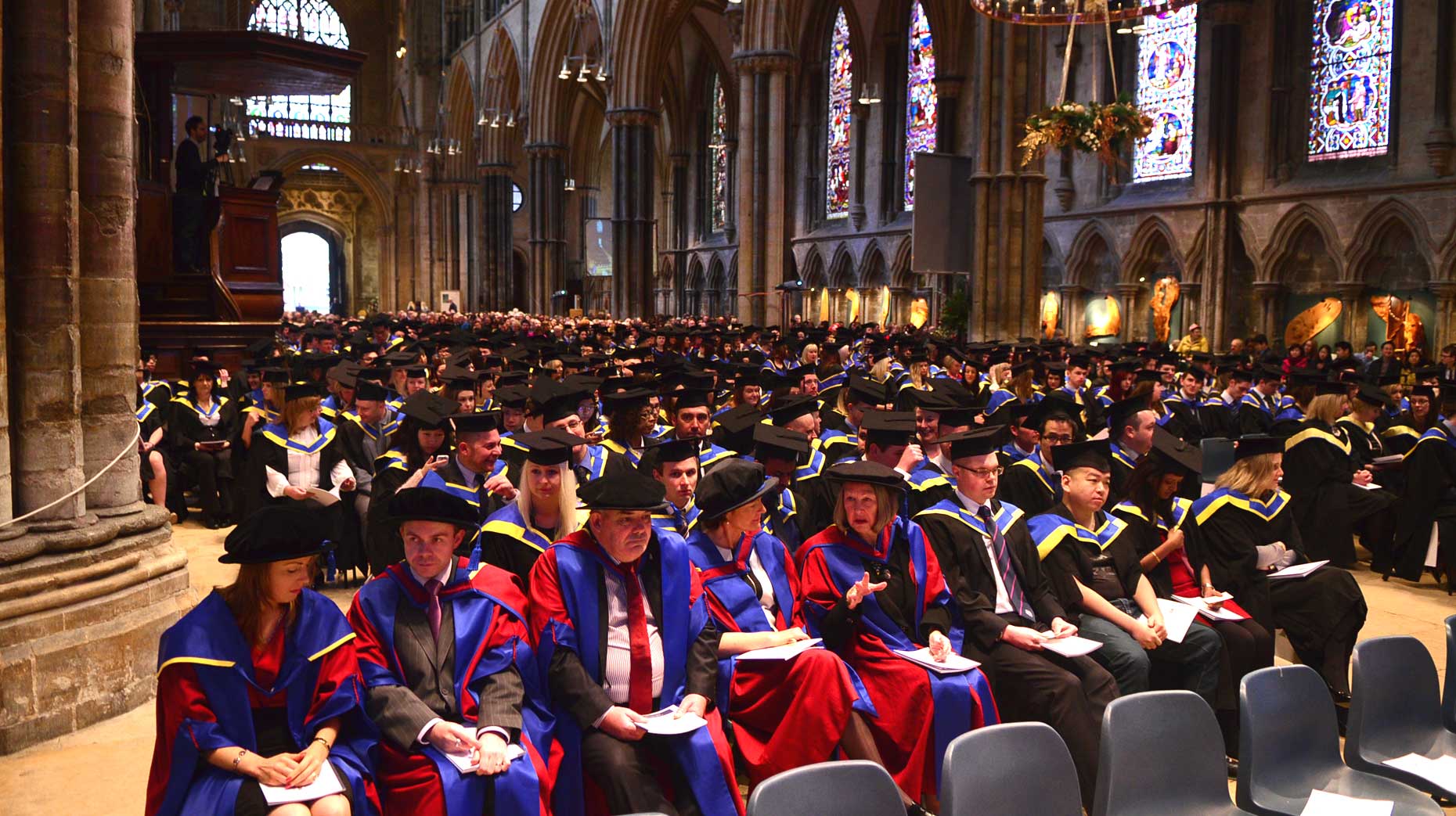 More than 500 students gathered at Lincoln Cathedral for their graduation from the University of Lincoln on January 22.
Throughout the day the university hosted two ceremonies, welcoming the latest graduates to a community of more than 75,000 Lincoln alumni.
The qualifications awarded ranged from first degrees to doctorates and guests to the ceremonies were performed to by the Chamber Choir of Lincoln Mister School.
The morning ceremony, which began at 10.30am, saw students collect their qualifications from departments including Lincoln Law School, School of Psychology and the Centre for Research and Development.
The afternoon ceremony, at 2.30pm, welcomed graduates and postgraduates from the School of Life Sciences, Department of Agriculture, the Lincoln School of Journalism, and Lincoln School of Performing Arts, among other subjects of study.
Among those graduating was Ian Smith from Lincoln, whose professional rugby career ended with a broken ankle at the age of 18.
Ian graduated with an MA in Globalising Justice, having been personally thanked by Government minister Chris Grayling, Lord Chancellor and Secretary of State for Justice, for his extensive work into the rehabilitation of offenders.
Ian has been designing new training courses to be offered in prisons, youth offender institutions and secure mental health institutions. Now, as Head of Offender Rehabilitation at Gelder Group, Ian's programmes are being rolled out across a number of institutions.
Ian said: "When I came to Lincoln, I was a person with a vision and career goal, which the university wanted to help and support me with.
"My time here has provided me with both quality education provision and great connections to the wider employer community for life after graduation. I wouldn't be where I am now without the University of Lincoln."
Joining Ian was 73-year-old Diane Hall, who collected her MA in Fine Art. After attending the Lincoln School of Art more than half a century ago, Diane returned to the city to complete her postgraduate degree, proving it is never too late to learn.
Diane said: "I decided to continue my studies at the University of Lincoln because I was inspired by the layers of history in the city, and by the idea of creating contemporary art in such a setting."
Professor Mary Stuart, Vice Chancellor at the University of Lincoln, said: "Graduation represents a celebration for everyone here at the University, as we congratulate our students on their many achievements, and thank their lecturers, relatives and friends who have supported them throughout their studies.
"We are extremely fortunate to be able to enjoy these celebrations in a setting as magnificent as Lincoln Cathedral.
"As we reflect on the successes of our students and staff, graduation also offers us an opportunity to contemplate the exciting times which lay ahead for our graduates."