January 7, 2014 3.21 pm
This story is over 101 months old
Local magician talks tricks ahead of Lincoln show
Quick fingers: Lincoln Drill Hall will welcome one of the UK's top 'sleight of hand' magicians. We spoke with Scott Perry before his 'No Camera Tricks' tour.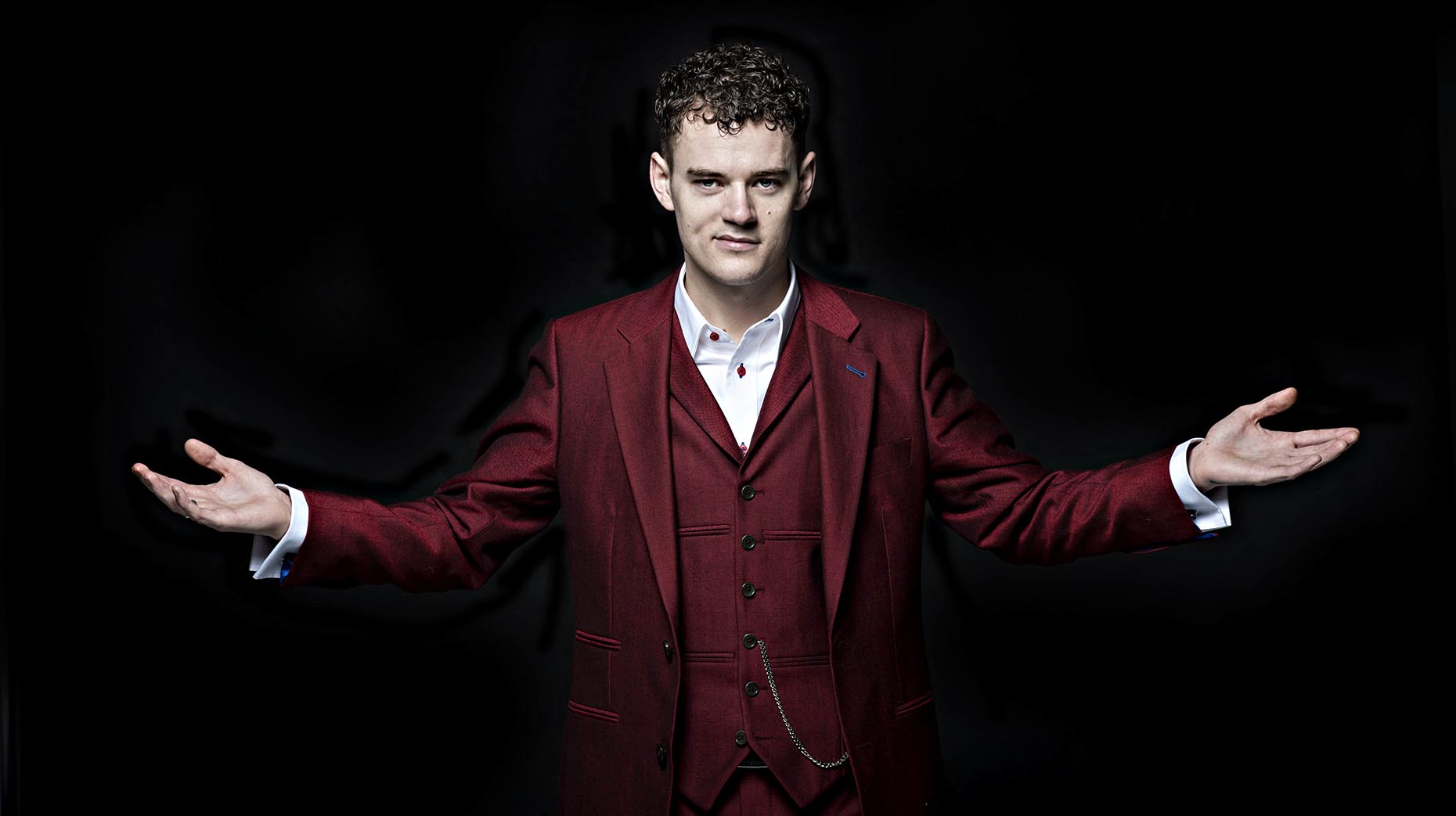 In a boom of popular TV trickery, one local magician is making a stop in Lincoln with some rather special live tricks up his sleeve.
Scott Perry's show 'No Camera Tricks' comes to the Lincoln Drill Hall between Friday, January 31 and Saturday, February 1.
Named as one of the UK's top 'sleight of hand' magicians (also known as prestidigitation or 'quick fingers') Scott is renowned for his real life performances, without the 'misdirection' of a camera.
We spoke with Sleaford-based Scott Perry in the run up to his Lincoln performance:
The Lincolnite: What got you into magic and how long have you been learning the art?
Scott Perry: In school a friend showed me a coin trick where he took it with one hand and made it disappear. I pestered him to show me how it's done and eventually he did. After that I was hooked. That was about 15 years ago.
TL: What made you want to pursue a career in magic?
SP: I pursued magic straight out of school, working for Marvin's Magic at Hamleys in London, filming a TV pilot with Stephen Mulhern and various other opportunities then I took a break for 5 years. Eventually I came back to magic as a viable career choice because I was unemployed for about 3 years, with help from the Prince's Trust I created a job.
TL: What do you think to TV magicians?
SP: Magic on TV is interesting. David Blaine revolutionised it with his first special over a decade ago and then it was revived again recently with Dynamo, and now a plethora of magicians coming out with TV shows. TV flattens magic and removes some of the experience that is present in real life, plus there is no misdirection as the camera doesn't look away or blink. This is one of the reasons why magic on TV is so fake and contrived. I'm of the opinion that clever editing and enhancing what really happened for the TV viewers is cheating and while I enjoy watching it I don't consider it skilful or true to the art form.
TL: What was the driving force behind your first stage performance?
SP: A day after performing for HRH Prince Charles I had a meeting with the Royal Albert Hall. They asked if I would like to write a show for them that they would then consider showing. That was the driving force behind creating my show.
TL: What can people expect if they come to visit your show?
SP: The show consists of some very old ideas dating back hundreds and even thousands of years but I have given them a modern twist and made them relevant to the people of today. It should certainly offer something new to anyone who has seen a magic show before.
TL: Would you like to thank a local individuals or businesses that have helped you get where you are today?
SP: There is a very, very long list of people, businesses and organisations that have helped me arrive at this point and some impacted me in a negative way, which has helped me become who I am just as much as the positive influences.
Lincoln Treasure Hunt
Magician Scott Perry has some limited free tickets to give away for #NoCameraTricks. A week or two before the show the tickets will be left in small envelopes, marked with the SP Magic logo, in random places around Lincoln. Clues to their location will be available on the SP Magic Twitter and Facebook page.