February 27, 2014 11.09 am
This story is over 117 months old
Lincoln businesses bid for better outdoor cafes
Outdoor cafe: Lincoln High Street restaurants, bars and cafes are campaigning to extend outdoor cafe licences to 9pm.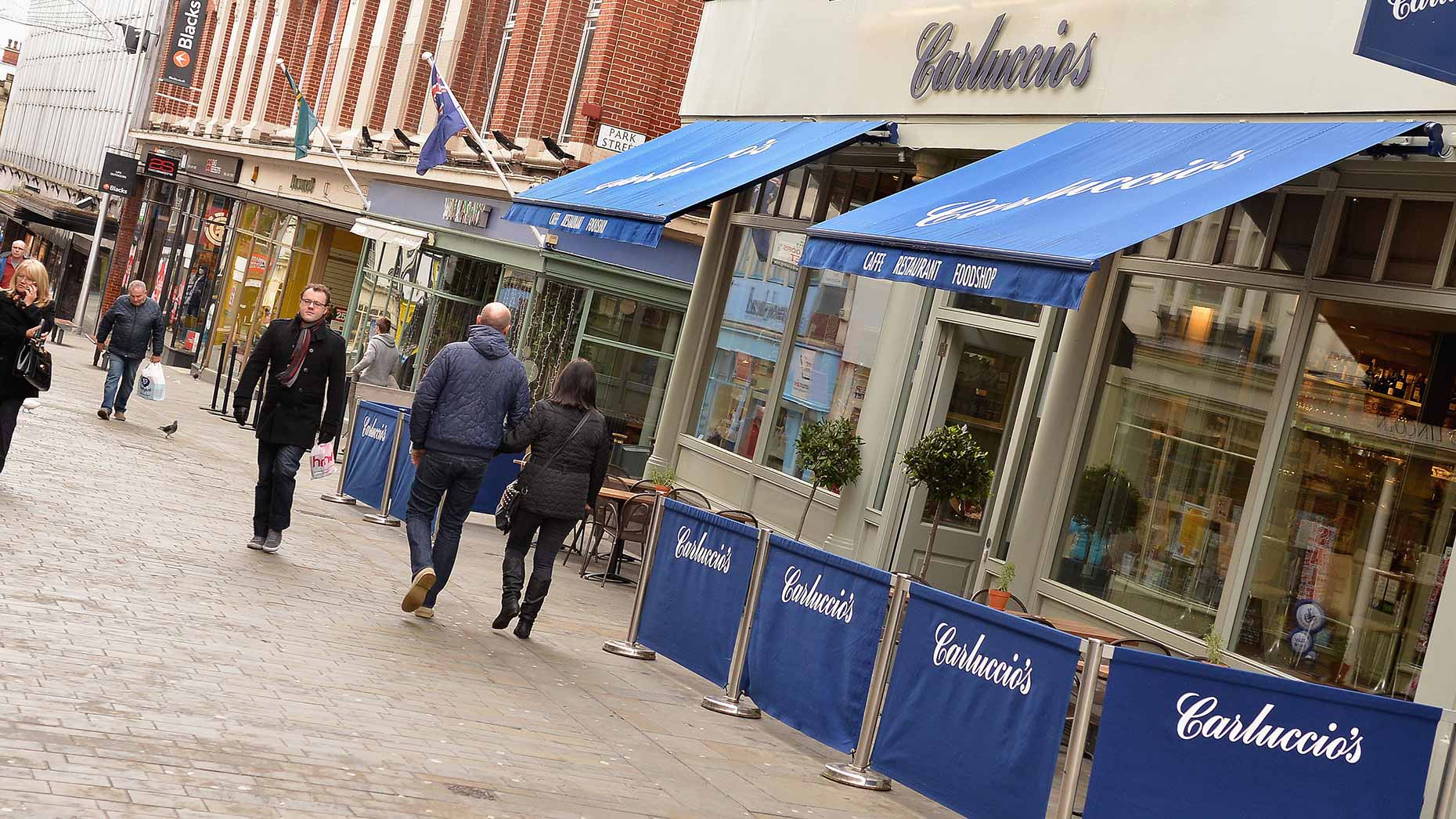 Lincoln restaurants and cafes are trying to improve "cafe culture" in the city with longer outdoor cafe licences.
Businesses on the High Street are applying to Lincolnshire County Council to get longer pavement cafe licences, so customers can sit outside until 9pm.
At present, businesses can only have chairs and tables outdoors until 4pm in the city to make way for delivery vehicles.
However, businesses in the area found that deliveries in Lincoln take place along the High Street before 10am.
The businesses want to enhance the "ambience and vibrancy" of the evening economy and ask customers to support them by signing a petition to back the extended hours, available in stores.
Those behind the extended license so far include Pizza Express, Craft, Slug & Lettuce, Walkabout, Churchills, Café Nero, Carluccio's and The Appletree.
Lincoln BIG Chief Executive Matt Corrigan said: "Traders point out that this area will work in the same way, if not better, than the Brayford Waterfront, where both deliveries and pavement cafes are permitted to operate all day long.
"Businesses are hoping that they will get a 'yes' from Lincolnshire County Council in time for them to make the most of the summer sunshine and a busy period on the tourism and events front," he added.
Jeanne Gibson, Area Highways Manager at Lincolnshire County Council, commented: "At the minute we are checking to see if an extension to café opening hours on the high street would be legally compatible with the traffic regulation orders currently in place, which allow delivery traffic to access the area after 4pm daily.
"Additionally, the safety of the public is paramount and, as such, will need to be taken into account should pavement cafés be permitted to operate during the times when traffic has right of access.
"Once these issues have been resolved a decision will be taken," she added.