February 25, 2014 3.10 pm
This story is over 116 months old
RAF Scampton heritage centre plans move ahead
Bomber county: The Royal Air Force Museum has signed a 'memorandum of understanding' so that it can share materials for the proposed RAF Scampton aviation heritage centre.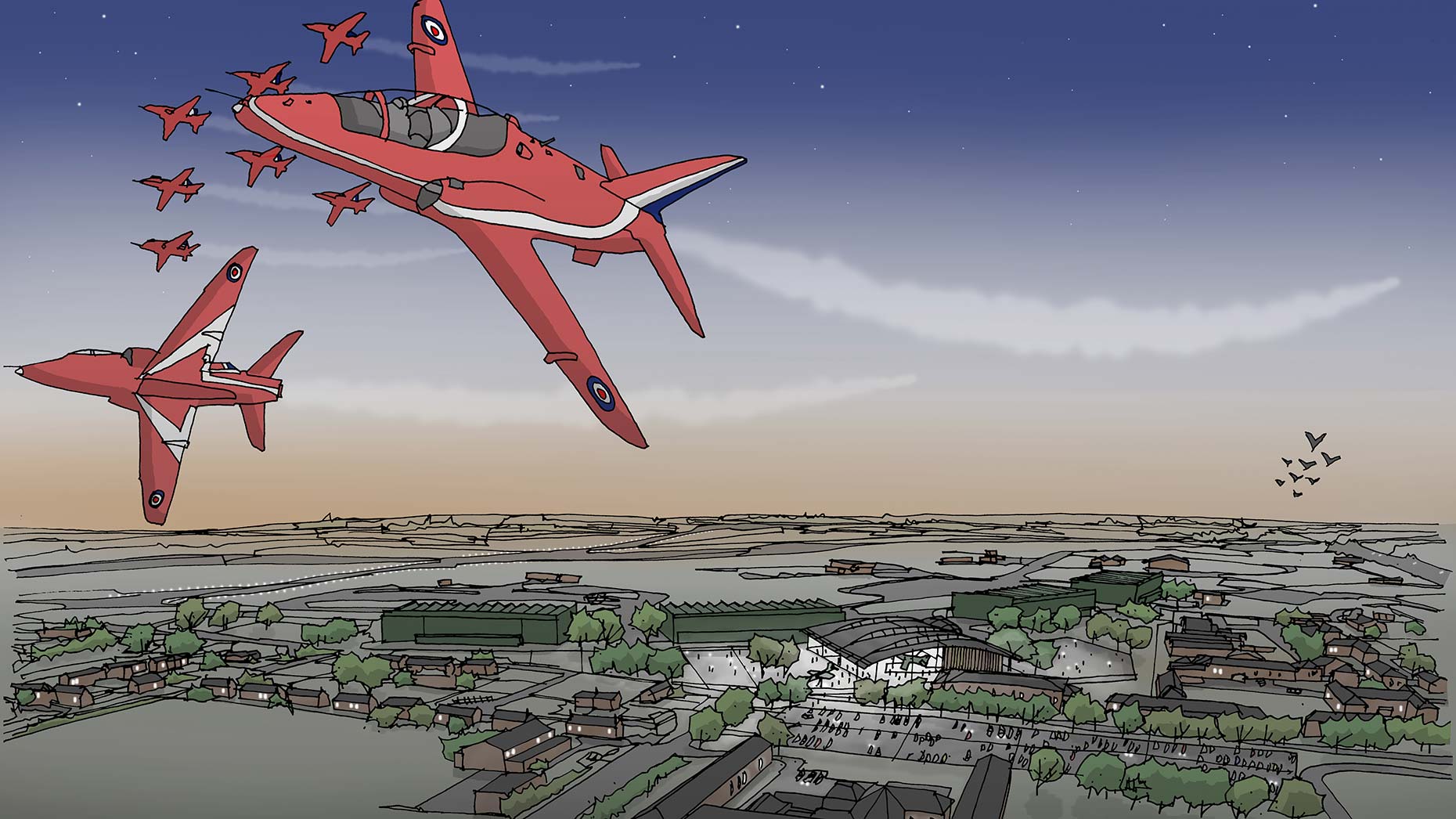 The Royal Air Force Museum has signed a 'memorandum of understanding' so that Lincolnshire County Council can share its archive material and expertise for the proposed RAF Scampton heritage attraction.
Plans to turn the Red Arrows' current home into a tourist attraction were drafted in October 2013, with the view to promote the county's aviation heritage.
The signing of the memorandum took place on February 25 at RAF Hendon.
Under the agreement, the museum and council will also work together on the creation of a series of national exhibitions, the role of aviation in the First World War, and the centenary of the founding of the RAF.
Ultimately, the centre will form a much larger attraction that will tell the stories of aviation in Lincolnshire, such as the Dambusters, the Red Arrows, the Cold War and aviation innovation.
The proposals include the creation of exhibition centres, a themed hotel, and displays that "tell the story" of Lincolnshire's aviation heritage.
It's estimated that developing the base into a tourist site would provide a boost to the local economy, attracting around 200,000 visitors every year and creating around 100 jobs.
The partners are now discussing in more detail which elements of the plans can be implemented over the next few years.
Councillor Colin Davie, Executive Member for Economic Development on Lincolnshire County Council, said: "We're extremely grateful to the Royal Air Force Museum for their support.
"Being able to draw on their experience and collections will be of great benefit, particularly as our plans for RAF Scampton develop.
"Aviation heritage is already a big pull for the county, with 120,000 people visiting our many existing attractions last year. Scampton would act as a beacon bringing in thousands more.
"Last year, aviation heritage brought at least £4 million into the local economy."
Peter Dye, Director General of the Royal Air Force Museum, said: "Lincolnshire is a county steeped in aviation history and with a long association with the Royal Air Force. The Royal Air Force Museum is keen to support initiatives that highlight Great Britain's unique aviation heritage.
"As the nation marks the 100th anniversary of the First World War, in which aviation played such an increasingly important part, the museum is determined to ensure that the stories of the many thousands of men and women, at home and abroad, who made air power a reality are also remembered."