Upgrade thanks to donation at Lincoln neonatal unit
Super fundraiser: Dressed as Pipman, a businessman from Lincoln raised £500 for Lincoln County Hospital's neonatal ward.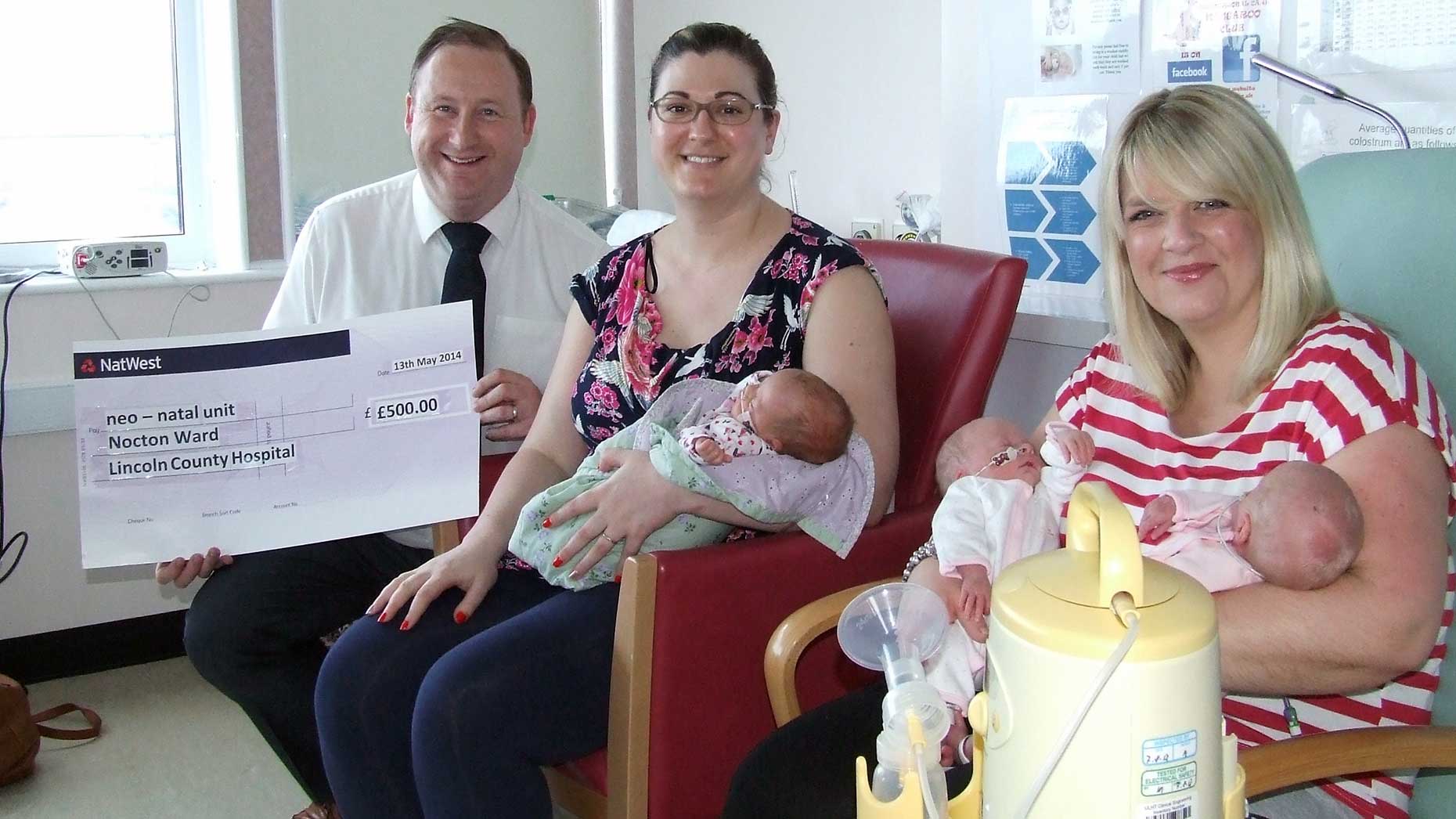 A Lincoln property company has helped premature and poorly babies in Lincoln County Hospital with a donation.
Pip Property Group on Newland donated £500 in order for the hospital to upgrade two breast pumps on the neonatal unit at Nocton Ward.
The upgrades will increase the amount of milk new mums are able to pump, which gives their babies a better chance of fighting infections and helps with development.
There are 12 pumps on the ward, and another six on the transitional homecare unit, which is where babies move to when they are well enough to leave the neonatal unit.
The money was raised by Michael Hollamby, Director of pip Property Group, when he ran the Lincoln 10k dressed the the company's mascot, Pipman.
The father of three will continue fundraising until he reaches his target of £3,360.
He said: "I'm delighted to have been able to raise this money and hopefully help some of the little babies on the unit recover more quickly by being able to get more milk from their mums.
"The 10K was a fun race with a great atmosphere made even better by the number of people who came out to watch. It was worth it to know that we've been able to bring in much-needed money for the unit, which is our charity of the year.
"But our target is still to be reached, so I'd urge anyone who can to make a donation to do so and support my future fundraising attempts!"
Krystina Alex, Neonatal Nurse Consultant at Nocton Ward, added: "The breast pump upgrades will make a big difference to the well-being of babies on the unit, giving an increased milk supply of 18%.
"The main appeal is that until babies are 34 weeks, sucking at the breast is not established, so the need for mums to express milk is vital.
"We now have 43% of our pre-term babies going home receiving some breast milk, and we aim to increase that number, and the upgraded pumps will help us to do that.
"Breast milk reduces the risk of neonatal babies developing serious conditions or needing to be re-admitted to hospital, and it improves their development in general."
You can donate to Michael's cause on his fundraising page on Virgin Money Giving.