May 7, 2014 11.26 am
This story is over 91 months old
Road closures for Lincoln Grand Prix cycle race
Road closures: The Lincolnite has compiled a list of all the road closures and restriction for the Lincoln Grand prix weekend.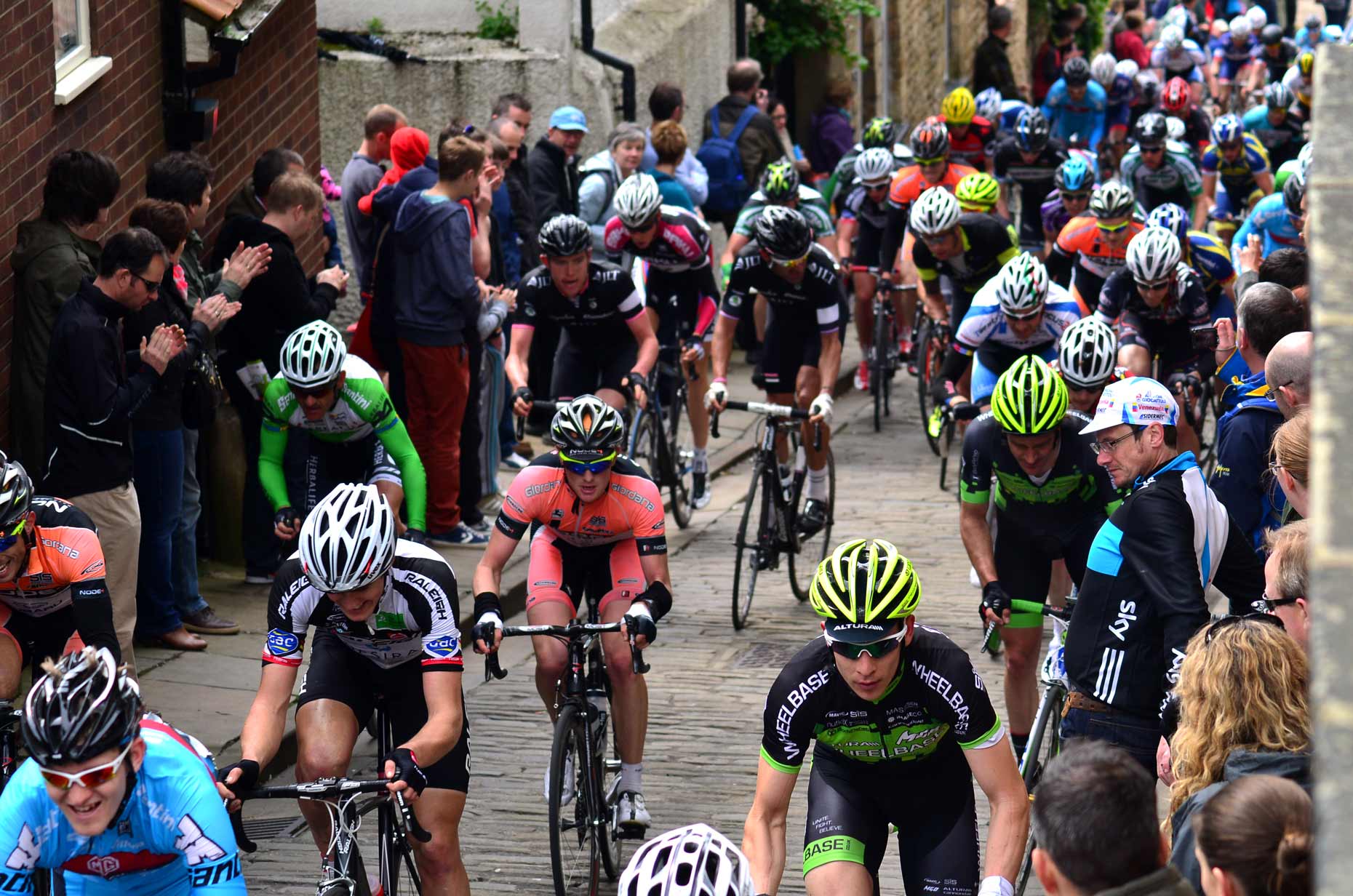 As the 57th Lincoln Grand Prix cycle race approaches, a number of road closures or restrictions have been announced ahead of the race.
The annual road race takes place on May 11, with a smaller Grand Prix Sportive on May 10.
This will result in a number of temporary road closures or restrictions over the weekend in Lincoln and the surrounding areas.
The closures particularly affect uphill Lincoln and villages north of the city.
The road closures for both days are as follows:
Saturday, May 10 – Lincoln Grand Prix Sportive
Temporary Road Closures
These closures and restrictions are in place from 4pm until 6pm on May 11.
Castle Hill
Drury Lane
Michaelgate
Wordsworth Street
Temporary One Way
Drury Lane — traffic to travel towards Carline Road
Michaelgate — traffic to travel towards Wordsworth Street between 7am and 5pm
Michaelgate — traffic to travel towards Hungate 5pm and 9pm
Sunday, May 11 – Lincoln Grand Prix and West Common Junior Road Race
Temporary Road Closures
A57 Saxilby Road (A46 to B1190)
Bailgate
Burton Road (Yarborough Crescent to Middle Street)
Castle Hill
Chapel Lane
Church Lane
Drury Lane
Eastgate (Bailgate to East Bight)
Fen Lane, Burton
Hungate (Motherby Lane to Spring Hill)
Long Leys Road
Longdales Road (Ravendale Drive to Newport)
Manor Lane, Burton
Michaelgate
Middle Street
Minster Yard
Motherby Lane
Newport
Northgate
Spring Hill (Beaumont Fee to Hungate)
Steep Hill (Michaelgate to Castle Hill)
The Avenue
Westgate (St Pauls Lane to Bailgate)
West Parade (The Avenue to Beaumont Fee)
Wordsworth Street
Yarborough Crescent
Yarborough Road
B1398 (Burton Road to A631)
A1500
A631 (B1398 to Hill Road, Springthorpe)
Springthorpe Road
Hill Road
Common Lane (From Heapham to Upton)
High Street, Upton
Upton Road
B1241 (From Upton Road to Broxholme Lane)
A1500 (to be able to cross B1241)
Broxholme Lane
Carlton Lane
Temporary One Way
Long Leys Road — traffic to travel towards Yarborough Road
Yarborough Road — southbound between Long Leys Road and The Avenue
The Avenue — traffic to travel Southbound towards Newland
Burton Road — northbound from Yarborough Crescent to Queen Elizabeth Road
A57 — Burton Waters to Long Leys Road, traffic to travel towards Long Leys Road
Fen Lane, Burton — traffic to travel towards A57
Manor Lane, Burton — traffic to travel towards A57
Suspension of No Right Turn
Queens Crescent junction with Yarborough Road
Hampton Street junction with Yarborough Road
Yarborough Rd junction with Upper Long Leys Road
Suspension of One Way
Minster Yard
Cecil St
Westgate — St Pauls Lane to Bailgate
Residents and businesses affected by the circuit are being asked by event organisers to park vehicles in driveways or in nearby streets.
Vehicles deemed a hazard to cyclists on the course will be removed by event contractors into a safe place otherwise.
Signs have been placed on roads affected by the course to warm local residents of the weekend disturbance.
For more information about the cycling races and closures, visit the Lincoln Grand Prix website.