June 23, 2014 11.14 am
This story is over 90 months old
Cycling in south Lincoln doubles in two years
Happy cycling: More residents in the south of Lincoln are taking up cycling to travel to and from work.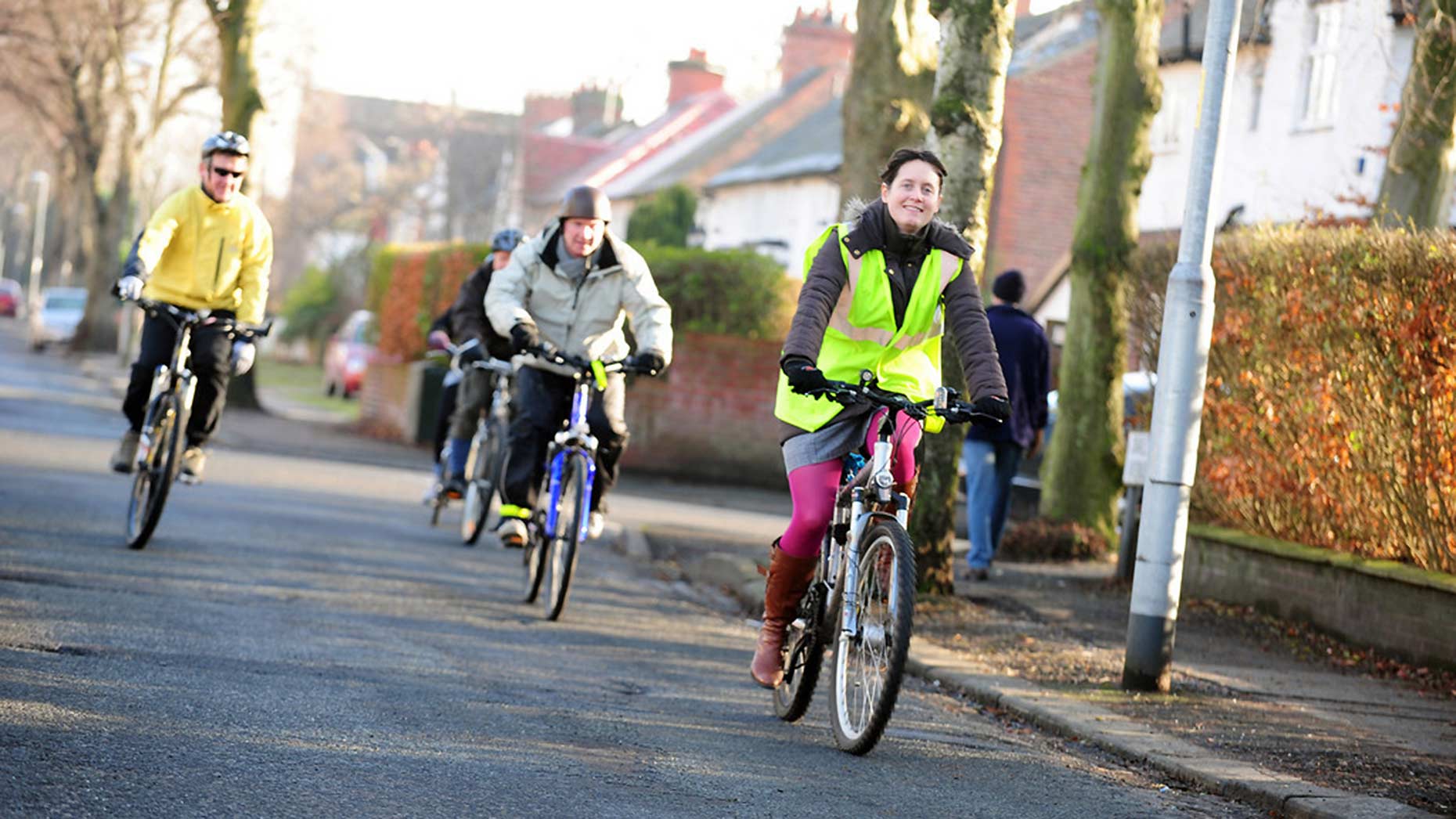 The number of residents cycling in the south of Lincoln has doubled since 2012, according to new figures Access LN6.
The results by Access LN6, a sustainable transport project by Lincolnshire County Council, found that there was an increase of 97% on Station Road in North Hykeham, and 92% on Doddington Road in the last two years.
This would mean there are now typically 332 cyclists on Station Road daily (up from 172) and 362 on Doddington Road (in comparison to 196).
Access LN6 aims to reduce single car occupancy in the LN6 area of the city, promoting other modes of transport.
Since May 2012, the team has launched Hirebike, supported cycling improvements and facilities in the area, ran adult cycling courses, improved bus times on a few routes and worked with 70 schools and businesses to encourager greener commuting.
Councillor Richard Davies, Executive Councillor for Highways and Transportation at Lincolnshire County Council, said: "Through Access LN6, we proposed to improve cycling routes, parking and facilities to increase cycling in Lincoln.
"One of our objectives was to specifically increase the number of people cycling along Station Road to 315 per day by March 2015, in addition to growth in other key routes.
These figures show that we have already achieved this with 332 people, on average, cycling along Station Road daily.
"This is fantastic news for not only Lincolnshire County Council, but also local residents and businesses with potentially 160 cars removed from that route alone in the last two years."
One local cyclist, Andrew Fairweather (44) from VXI Power on Station Road, said: "I've been a cyclist for many years and started cycling to work as a means to more easily fit cycling into an already busy day.
The benefits of cycling to work for me aren't only related to improved fitness and saving money – the cycle home particularly is valuable time for winding down, and the improved cycle routes within North Hykeham and Lincoln mean that at peak times the cyclists can be travelling more quickly than the road traffic."
Access LN6 is now looking to explained the hirebike scheme, and work with more businesses, schools and residents.
Presently, individuals or businesses can take part in the current Lincs Cycle Challenge, which runs until July 13.